Latest
Only Those Souls In Their Mid-20s Or 30s And Absolutely Tired Of Adulting Will Appreciate These 9 Soothing Items
Only Those Souls In Their Mid-20s Or 30s And Absolutely Tired Of Adulting Will Appreciate These 9 Soothing Items
I'm only 20-something years old and adulting has ALREADY, AL-DAMN-READY taken its toll.
So those currently hustling in their 30s, you rockstars – if not a medal- SOOO deserve these 9 soothing items that'll help soothe some of your many problems.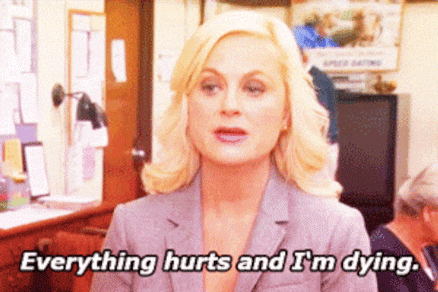 9. A Deep Tissue 3D-Kneading Shiatsu Massager perfect for your back, body, shoulders, neck, legs, feet, head, and knees, and toes…knees and toes.
Buy it from Amazon for AED 245.00.
8. A neck pillow-cum-neck massager? SCORE! This Multifunctional Rechargeable Cervical Neck Massage Pillow will help relax muscle fatigue and soothe any and all upper-body tension.
Promising reviews:
"Good quality for the price of it and functions as described. Easy to charge and use. I use it while watching tv, very relaxing."
Buy it from Amazon for AED 72.00.
7. A comfortable, adjustable, and Easy-To-Use Posture Corrector Belt designed to help with your back's alignment and stability. In time, it develops your back's muscle memory which will then hold your back straight even without it. It's also discreet enough to wear under your shirt or blouse.
Buy it from Amazon for AED 119.99.
6. While the world might be burning outside, sit at home with this Gel Cold Face Mask and just pretend like everything is fine! Store it in the fridge and put it on nice and cold for a therapeutic feel, that'll help reduce redness or puffiness, plus issa great solution for those who suffer from sinuses.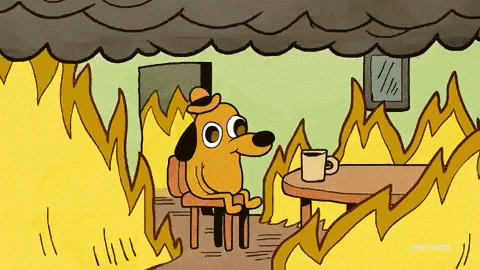 Promising reviews:
"This little mask feels so very good on sensitive skin or a sunburned face. It also works to help calm down the redness in my face associated with my rosacea. I keep it in the little drawer in my refrigerator and will pop it on for about 10-15 minutes it is so cool, soothing and refreshing. It also helps if you have a frontal headache. I would buy it again."
Buy it from Amazon for AED 83.51.
5. A pack of 24k Gold Under Eye Patches with hyaluronic acid to help combat your lack-of-sleep look and any other general under-eye puffiness!
Promising reviews:
"I ordered the patches and they arrived right next day, very fast! The patches are good, really felt fresh and eyes weren't swollen or irritated. The smell is very nice and texture is pleasant on skin and soothing. I don't regret trying them!"

"I put this in the fridge before using so the soothing feeling stays longer, it smoothens my skin too. I like to wear them until it dries out."
Buy it from Amazon for AED 55.97.
4. This super effective Zombie Pack (a 15-minute face mask) will help reduce fine lines and wrinkles, visibly lift up the skin, clear small breakouts, tighten enlarged pores, hydrate skin, improve texture by gently removing dead cells, and give some major TLC to your tired face.
A total HOLY GRAIL for tired and dehydrated skin.
Promising review:
"I have never written a review before but I am compelled to do so now. Let's start with what my 41-year-old face looked like. I had bumps, tiny bumps all over my skin, especially my forehead. My skin NEVER felt smooth even with the prescriptions I was given to help with these tiny bumps. Rosacea, bad bad bad. So bad that it was actually causing my cheeks to have what appeared to be thickening skin. Again, even the prescriptions did nothing at all. Wrinkles, some that were quite deep. My skin tone was blotchy and of course the rosacea issue. My pores were friggin huge and getting bigger day by day it seemed like. I know that it says to use this product every three days.

I chose to go with every single day for the first box of 8. The results were so amazing I decided on every day for the second box. Even more amazing results. EVERY SINGLE ISSUE LISTED ABOVE NO LONGER EXISTS!!!! I moisturize deeply after rinsing and my face looks absolutely amazing. My face did not even look like this at 30. I am hooked and I will be buying no less than three packs every single payday so I can stock up on this stuff in case they ever decide to quit selling it. If I had ten stars available to rate I would use them and more!"
Buy it from Amazon for AED 203.00.
3. An adjustable Back Stretcher and Lumbar Support Device capable of providing you with some serious relief from your back pain.
Enjoy life while you still can kids because adulting means some SERIOUS backaches!
Buy it from Amazon for AED 55.00.
2.
A roll-on Migrastil Migraine Stick made with a combination of essential oils that can help soothe away the pains and symptoms caused by the erraday headaches that literally everyone causes you.
Promising review:
"Thank you, excellent product."
Buy it from Amazon for AED 75.00.
1. A pair of Compression Arch Supports for dealing with swelling and giving you an increase in circulation, while also helping with heel issues by lifting the plantar fascia tissue and helps reduce bunions.
Promising review:
"What a great gadget. My wife has chemo-induced peripheral nephropathy and these arch support help with the foot cramps that can come with that condition. They fit just fine inside her size 9 orthopaedic shoes.

I also tried them, and they just barely wrapped around my size 12 foot. I tried wearing them while walking a treadmill, because that is when I need additional support, and that didn't work out so well because they caused my feet to slide around inside my shoes."
Buy it from Amazon for AED 65.99.
Note: This article may contain affiliate links. Lovin Dubai can receive a commission if items are purchased through a link from this post.