Latest
7 Equipment That Will Put The Bad In Badminton This Quarantine
7 Equipment That Will Put The Bad In Badminton This Quarantine
If you've got plenty of space in your backyard and not much to do… then quit thinking about it and just set up a badminton pitch to entertain yo'self, the wifey/hubby and the kids.
Go pro mode and put the BAD in BADminton… 'cuz of how badarse you are at the game. *Evil laugh*
If Spongebob could manage to defy the rules of gravity and play a game of badminton under the sea… then you sure can find a way to set up a mini badminton court in your backyard!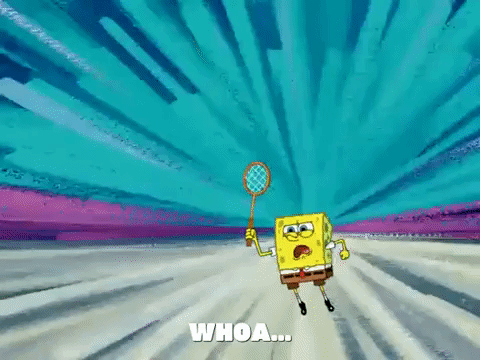 (P.S. The coupon "AMAZON15" is valid for new customers till the 30th of April with a maximum discount of AED 50.)
7. Get yourself a great set of racks… badminton racks! This pair of Badminton Racquets come with 3 shuttlecocks
Promising review:
"It is as shows in Amazon. Good quality."
Buy the set from Amazon for AED 33.
6. Get these two BRILL quality Badminton Racquets that are great for badminton training and recreational playing. Plus each rack comes a cover bag for you to store the bats away in
Buy the pair from Amazon for AED 34.99.
5. It's too hot to be out during the day, so plan an evening badminton session with the fam and get bawling with these LED Badminton Shuttlecocks
Promising review:
"Real fun: Good industry and easy play."
Buy the pack of 6 shuttlecocks from Amazon for ONLY AED 44.85 (down from AED 141).
4. If you're looking for something not so snazzy that's of high-quality and affordable, then these Nylon Shuttlecocks are for you fam! Tried and tested by yours truly!
Buy it from Amazon for AED 49 (down from AED 71).
Buy it from Amazon for AED 24.99.
Plus you can tug it along with you on picnics once the lockdown is over…
Buy it from Amazon for AED 299.30.
1. This 1. 5 meters long Portable Badminton Net is suitable in backyards and beaches, complete with a carrier bag for easy portability, bringing you a better outdoor experience anywhere you go
Buy it from Amazon for  AED 523.49.