Latest
Protect Your Skin Against Dubai's Glaring Sun With These 10 Highly-Recommended Sun Screens
Protect Your Skin Against Dubai's Glaring Sun With These 10 Highly-Recommended Sun Screens
Summer in Dubai calls for one thing and one thing only… … … SUN FREGGIN' SCREEN!
This one's kinda an essential, especially in Dubai where the sun is literally glaring down at you ready to burn your skin like there's no tomorrow.
Seriously, the worst thing you can do to yourself is to leave your home without either dabbing on some sunscreen on or carrying it around with you!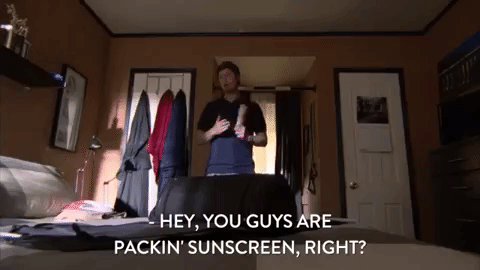 So squirt on some sunscreen and be ready to conquer the day without coming back home with sunburns, wrinkles,  leathery skin and even acne at the end of a long day under the harsh sun.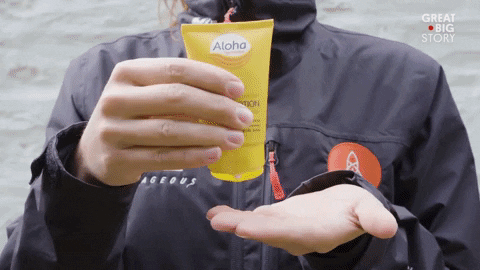 10. EltaMD UV Clear Facial Sunscreen Broad-Spectrum SPF 46: This silky, lightweight calming facial sunscreen contains niacinamide (Vitamin B3), that helps calm & protect sensitive skin types. Rich in antioxidants to help absorb free radicals.
Plus the formula offers a broad-spectrum UVA/UVB sun protection that leaves skin feeling softer, clearer & healthier looking. Can be worn alone or under makeup fragrance-free, paraben-free, oil-free and non-comedogenic.
Promising review:
"Product is authentic, delivery was fast. This Sunscreen is my one and only, I have sensitive skin, and this sunscreen is perfect, no breakout no irritation and suitable for under eye, a small amount is more than enough to cover my whole face and under-eye area, so bottle last for long, I love this brand and I will be buying it again. thanks."
Buy it from Amazon for AED 151.50.
9. The Bioderma Photoderm MAX Aquafluide SPF 50+ Sunscreen has a high SPF with a matte texture, with a dry-touch finish. Maximum sun protection for the face: Sensitive skin or skin intolerant to all types of sunshine, very fair skin with freckles and is suitable for all skin types, even combination to greasy.
Promising review:
"I love this product!!! I have lived in the tropics and now in sunny southern US. This sunscreen has protected me for years. I don't have age spots thanks to it and I am quite fair. It's a staple in my skin care. The box came on time. I'm very happy with the service."
Buy it from Amazon for AED 49.00.
8. Get powerful sun protection without the heavy finish with Neutrogena Ultra Sheer Dry-Touch Sunscreen. This Broad Spectrum SPF 100+ sunscreen lotion with dry-touch technology absorbs fast for a clean, ultra-light feel and shine-free finish. Plus issa water-resistant!!
Promising review:
"Just what I needed. Seriously, I have tried several different sunscreens for the face and a lot of those were oily and left a white cast on my face. For reference, I am perpetually tanned thanks to my islander skin haha! I tried korean brands but found them to be expensive for their size and the amount of product you get. I went on a limb and purchased this not expecting much, but, it has definitely delivered and more! I tested it in sunny Cabo San Lucas last month, and it stayed put on my face. Didn't drip down, didn't oil up, and really helped to keep sun exposure to a minimum (of course I wore a hat as well). There was one day I forgot to wear my hat, and only applied this (before setting off to Chileno Beach) and I did get a nice glow but didn't get any sunburn. So, I will definitely be repurchasing, and will continue to, unless I have any future adverse skin reactions. Till then, this is my ONLY suncreen.."
Buy it from Amazon for AED 93.36.
7. NIVEA Sun Anti-Age SPF50 Face Cream is a non-greasy, fast-absorbing, water-resistant and highly effective formula that instantly protects your skin against sun exposure and other UV-induced face skin damage.
Promising review:
"I love this sun cream, it works really well under makeup and leaves a non-shiny finish."
Buy it from Amazon for AED 40.43.
6. Neutrogena Clear Face Liquid Lotion Sunscreen with Broad Spectrum SPF 55 offers UVA/UVB sun protection that leaves your skin healthy and light. For face and body, this lightweight sunscreen lotion helps prevent sunburn without causing breakouts on acne-prone skin.
This dermatologist-tested formula is fragrance-free and non-comedogenic, so it won't clog pores or cause breakouts. It is water-resistant up to 80 minutes.
Promising review:
"I have mild melasma (darker pigmented areas) on my face. Being out in the sun without protection makes the melasma spots become darker. I've been using this sunscreen daily for six months and it has made such a difference! Even without makeup on, my spots are barely visible. I'm not saying that wearing this sunscreen will rid you of melasma. But, protecting your skin from the sun will make the darker pigmentation fade dramatically. I wear this sunscreen under my makeup and it is not greasy at all. I can be outside for hours and this sunscreen does an amazing job of protecting my skin."
Buy it from Amazon for AED 90.76.
5. If there's a brand out there that you can trust with your eyes blindfolded it 10001% HAS to be Cetaphil!! Cetaphil Facial Moisturizer with Sunscreen, SPF 50 issa OG sunblock that'll leave your skin feeling settled and radiant as ever.
Promising review:
"I have used Cetaphil products for years, in cream, for the night and extra moisturizing during the day. I have been using expensive department store day time 15 SPF but am tired of department store prices, no matter how many gifts with a purchase they give me. The Cetaphil is SPF 50 and costs 1/3 the price of my former moisturizer. It has chemical and physical sunblock so use sparingly to keep from having a white face. The texture is smooth and creamy, no fragrance added but the natural odour is slight and not unpleasant. I use on face, neck and chest. I just changed it to subscribe and save because I was so pleased. Non-irritating on my sensitive skin, high SPF and considerably cheaper than the previous moisturizer."
Buy it from Amazon for AED 108.52.
4. Formulated with Aloe leaf extracts, the Aloe Soothing Sun Cream SPF50 protects skin against UVA & UVB rays while hydrating skin.
Promising review:
"So I tried this product yesterday. And it's good.. a good addition to my skincare routine. Happy with the product."
Buy it from Amazon for AED 56.95.
3. The Banana Boat UltraMist Sport Performance Sunscreen SPF 110 delivers our highest level of spray protection for any sport-related activities. Just spray it on, dub it in place and you're good to go child.
Promising review:
"I'm good at applying sunscreen at the beginning of the day, and not so good at reapplying through the day. I leave a can of this in the office and I'm able to reapply quickly without having my makeup budge.
The scent is quite pleasant, and I prefer it to the Hawaiian Tropic spray sunscreen which has a stronger fragrance. Would buy this again."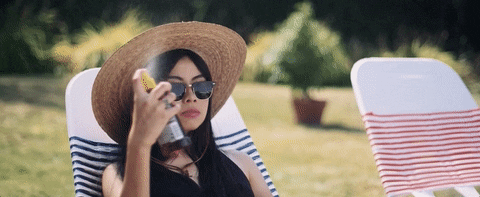 Buy it from Amazon for AED 53.30.
2. NIVEA, Sun Spray with SPF 30: Moisturising face sunscreen, ideal for everyday use. The formula has Q10, that helps to prevent and fight the appearance of sun-induced fine lines, wrinkles and pigment spots.
Buy it from Amazon for AED 57.70.
1. Start thinking hydration! Neutrogena Hydro Boost City Shield Hydrating Moisturiser is an ultra-light and non-greasy textured unique formula that boosts hydration, strengthens your skin's natural shield and protects it against harmful UV rays and external aggressors, leaving a complexion that is soft, health and radiant.
Promising review:
"Excellent sunscreen for dry skin. Does not leave any white cast and is very nourishing. Also can be used as a great primer. I will definitely repurchase."
Buy it from Amazon for AED 35.58.
Note: This article may contain affiliate links. Lovin Dubai can receive a commission if items are purchased through a link from this post.
Time to stock up on some sunblock kids.