Latest
Get Woke By Saying NO To Plastic Bags And Swapping Them For Reusable Eco-Friendly Bags
Get Woke By Saying NO To Plastic Bags And Swapping Them For Reusable Eco-Friendly Bags
Become more environmentally ethical and say NOOOO to single-use plastics once and for all.
As a woke millennial, preserving the environment is now your responsibility because sharing 'ban plastic' on your socials won't cut it anymore!!
It's time you walk the walk by scrapping plastic bags and carrying around your very own eco-friendly shopping bag when out on a grocery run or shopping spree.
Step into the world as a new and improved version of yourself by ditching the plastic bags and carrying your own eco-friendly tote shopping bags… in short care for the environment and BYOBags!!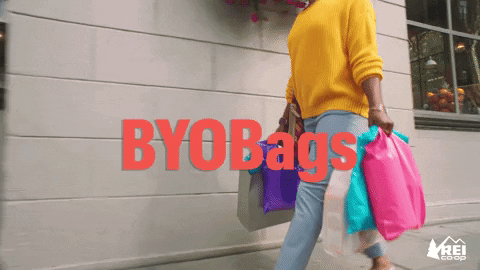 9. This eco-friendly Large Striped Reusable Shopping Tote is super spacious to fit in a whole bunch of your things and is made of premium materials, making it durable and practical!
Buy it from Amazon for AED 69.76.
Promising review:
"I was looking for a reusable bag that I could gift to a friend. I hoped to find something a little bit whimsical that would have some character and style in a fun way. When I saw this bag, I fell in love with the design and the colours… It looks just like the photo, but seeing it in person is even better as you can see the subtle details better. I am sure she is going to enjoy using it for shopping or on her travels."
Buy it from Amazon for AED 77.99.
Buy it from Amazon for AED 39.99.
Promising review:
"I LOVE these bags! Was able to personalize them and they are holding up GREAT would buy again!"
Buy it from Amazon for AED 49.91.
5. The strong cotton with sturdy webbing makes this bag durable and long-lasting. Iss perfect for groceries and shopping, school, beach trips, picnics, carrying your laptop, as an overnight bag or gym bag, and etc. Plus, the inside pocket is great for organizing smaller items.
Promising review:
"Great bag, use it for school. Keeps all my books in. Very handy. I love it."
Buy it from Amazon for AED 78.08.
4. A large zipped and snap closure Tropical Printed Savvy Eco-Tote to keep all your items safely tucked inside in the case you drop your bag!
Promising review:
"Great quality and cute design."
Buy it from Amazon for AED 40.07.
3. Paint around and show off your artistic talents on these pack-of-12 Blank Beige Canvas Cotton Tote Bags! It also makes for a fun activity to do in your free time with the famjam or roomies.
Promising reviews:
"Great quality material! Made some custom bags for my son's teacher and aids."

"Used these for bridesmaids gifts. Added names with heat transfer vinyl. Ladies were very happy with them."
Buy the pack of 12 from Amazon for AED 58.70.
2. This large-sized Handmade Andes Heavy Duty Canvas Tote Bag looks really CAA-UTE, is heavy on 100% natural cotton and comes with convenient side pockets!
Promising review:
"This is a really sturdy, well-made cotton canvas tote. I love the little pockets on the inside of the sides. My phone fits on one side and I use the other for little odds and ends like my vape juice and lip gloss. I have been taking it to work every day for the last couple of weeks and it is still good as new. I have washed it twice so far and it has washed well (cold/cool water only). The design is well-printed and stood up to both washing and ironing without a problem. I am very happy with my purchase!"
Buy it from Amazon for AED 52.74.
1. These set-of-4 reusable grocery totes can fold up to fit in your pockets perfectly. Great for travelling, or just mere grocery runs and shopping!
Promising review:
"Exactly what I was looking for: I like stars and reusable bags."
Buy the set-of-4 from Amazon for AED 45.63.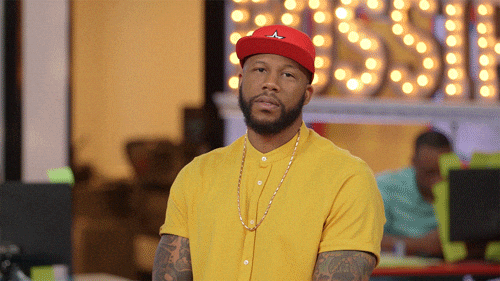 Note: This article may contain affiliate links. Lovin Dubai can receive a commission if items are purchased through a link from this post.