Latest
These 3 Cheese Melters Will Ensure A Romantic Evening For You And Your Snacks 
These 3 Cheese Melters Will Ensure A Romantic Evening For You And Your Snacks 
Now sit at home and enjoy some swiss-style melted cheese on your crackers or some nice cheese fondue with these 3 cheese melters.
Bon Appetit my hangry friends…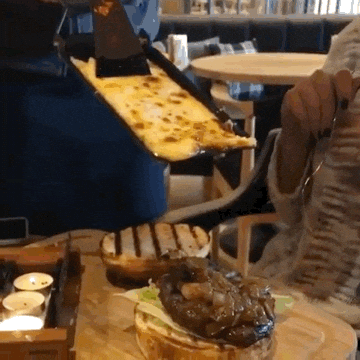 (P.S. The coupon "AMAZON15" is valid for new customers till the 30th of April with a maximum discount of AED 50.)
3. This completely portable cheese melter tray comes with a heat-resistant spatula and a long non-stick disc with an integrated handle
Buy it from Amazon for  AED 636.92.
2. This mini cheese raclette adopts premium carbon steel and high-temperature resisting. The foldable design is portable and easy to store. Heated with candles (not included), this raclette will evenly melt your cheese to maximum cheesy goodness…
Buy it from Amazon for AED 42.63 (down from AED 60.90).
1. Make a nice pot of melted cheese/caramel/chocolate in this Electric Melting Fondue Set
Buy it from Amazon for AED 217.99.