Latest
You Can Virtually Get Out Of The House With The Help Of These 6 FAB Drones 
You can't go out, but you sure can send out these drones to get you all caught up on what's happening around the city.
Loopholes FTW… cuz' who said anything about not being allowed outside VIRTUALLY amirite?! *Evil laugh*
Now you can crank up 'em photography skills with the help of these 6 (highly-rated plus superrr affordable) drones and capture freggin cool aerial views of Dubai (or whichever emirate you're at), without all the hustle-bustle, and have these pics go down in HISTORY fam.
If you don't want to let your drone out into the world just yet, you can always use it to record your daily adventures to and fro your bedroom and kitchen for now… OR this…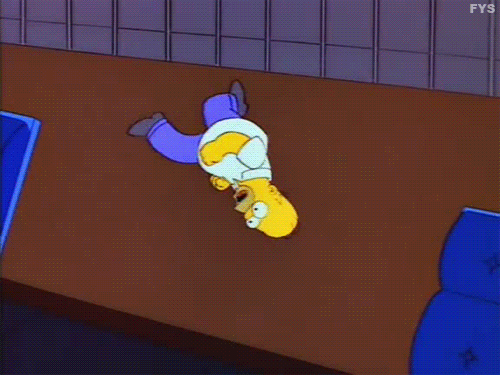 6. This SG700-D Drone comes equipped with 4K HD dual cameras, an automatic follow mode, 1080 wide-angle HD cam, plus the drone can be both app and palm controlled (this one is a great opt of beginners)
The 4K front camera and bottom optical flow camera are switchable, enabling you to have both wonderful real-time images transmission image from the sky and the terrain situation that you see from an aircraft.
Promising review:
"Super article, works very well and has a beautiful design. I highly recommend."
Buy it from Amazon for AED 229.79 (down from AED 655.23).
5. This Mavic Mini Ultralight Drone supports 12MP aerial photos and 2.7K Quad HD videos. Plus a 3-axis motorized gimbal provides superior camera stability and ensures clear, ultra-smooth footage
Weighing under 250 grams, Mavic Mini is almost as light as a smartphone. This makes it exceptionally portable and places it in the lowest and safest weight class of drones, which in many countries may exempt it from certain regulations. For example, in the United States and Canada, you can fly Mavic Mini without the need to register your drone with the government.
Promising review:
"Two great comments I will share, first about the product which is very easy to use for a beginner and of very good build quality after a few days of usage. Hope this will last and wouldn't need to write another review about it. Second, the package I received is absolutely intact and in mint condition,  so this is now my new standard for future orders!"
Buy it from Amazon for AED 1,772.98.
4. This Foldable Drone comes with dual 4K cams and is equipped with 720P HD which transmits the videos in real-time and is responsive to gesture controls
Buy it from Amazon for AED 349.
3. This might look like a lil electro bug but it's the godfather of 'em all drones! This Mavic 2 Zoom Drone is equipped with ActiveTrack 2.0, dolly zoom, omnidirectional obstacle detection, hyper-lapse, low-noise design, HDR photos and soooooo much more
Powered by a 1/2.3-inch 12-megapixel sensor with up to 4x zoom, including a 2x optical zoom (24–48 mm), the Mavic 2 Zoom is all about dynamic perspectives. Capture everything from wide-angle to mid-range shots for even more creative options.
Promising review:
"Amazing product and best service."
Buy it from Amazon for AED 4,830.
2. This F68 Drone that holds 25mins flight time will give you great value for your money, plus issa lightweight and durable resistant
Whether it's outdoor travel, sport or party, this portable drone can help you to catch every wonderful moment.
Promising review:
"Good brush motor, a fast response by remote control."
Buy it from Amazon for AED 349.
1. Another SUPER DUPER affordable opt with this VISUO Drone! This drone will fly following the player to capture fun moments during your day outs and travelling adventures (but from your bedroom to your kitchen for now)
Promising reviews:
"Great deal. Compatible. Good quality."

"It is very lite and user friendly. We regularly use it when we go kayaking."
Buy it from Amazon for AED 319.