coronavirus
Abu Dhabi Bans Parties And Gatherings With Immediate Effect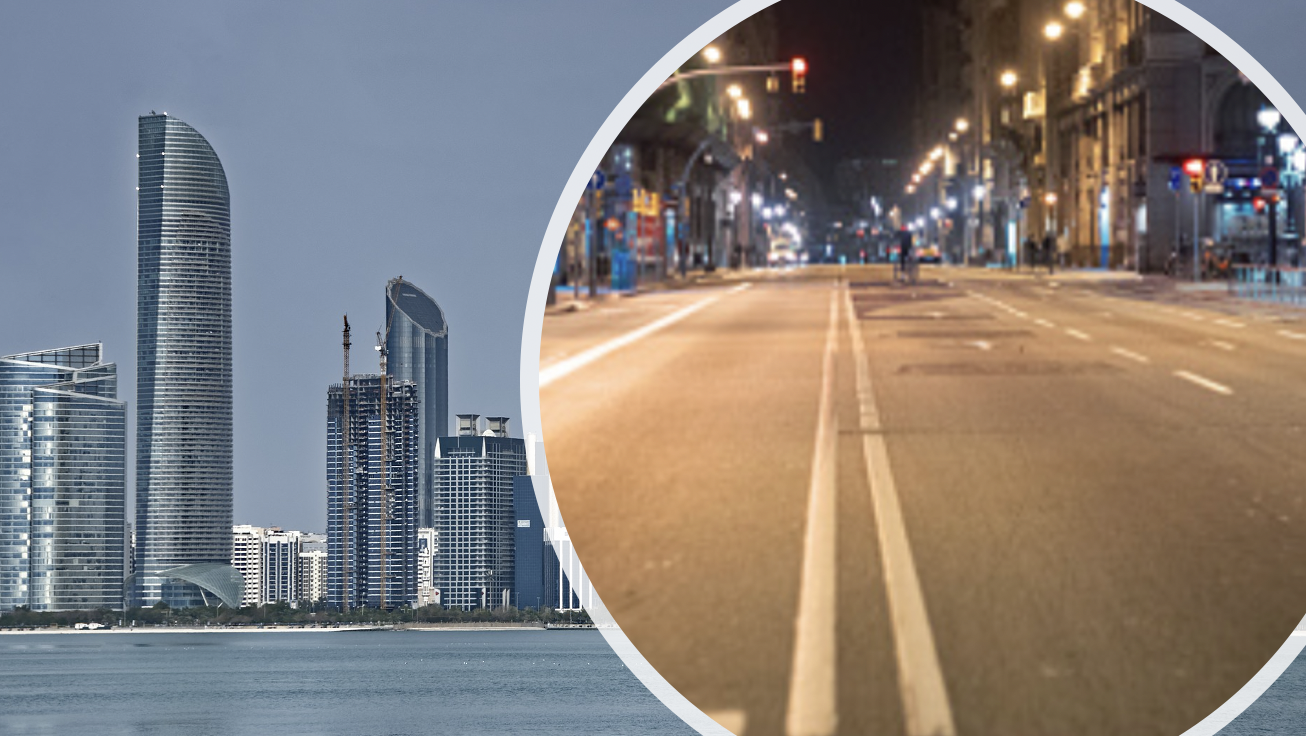 Abu Dhabi bans parties! New and more strict COVID-19 restrictions have been announced in the capital, in a bid to contain the spread of the novel virus.
Firstly, the emirate's Emergency, Crisis and Disasters Committee has closed all movie theatres in Abu Dhabi and prohibited parties and house gatherings while limiting the number of people allowed to attend marriage ceremonies and family gatherings to 10; and 20 for funerals and mourning services.
The NCEMA has further reduced the operating capacity of commercial economic and tourism activities, with immediate effect.
Abu Dhabi made the decision following the spike of COVID cases.
Shopping malls to operate at 40% capacity
Gyms, private beaches and swimming pools reduced to 50%
Restos, coffee shops, hotels, public beaches and parks are reduced to 60% capacity
Taxis will operate at 45% capacity and buses at 75%
Abu Dhabi bans parties with immediate effect
The committee also approved closing all movie theatres and prohibiting parties and gatherings, while limiting the number of people to 10 for marriage ceremonies and family gatherings and 20 for funerals and mourning services.

— مكتب أبوظبي الإعلامي (@admediaoffice) February 7, 2021
Authorities will carry out intensified inspections to ensure compliance with the
precautionary measures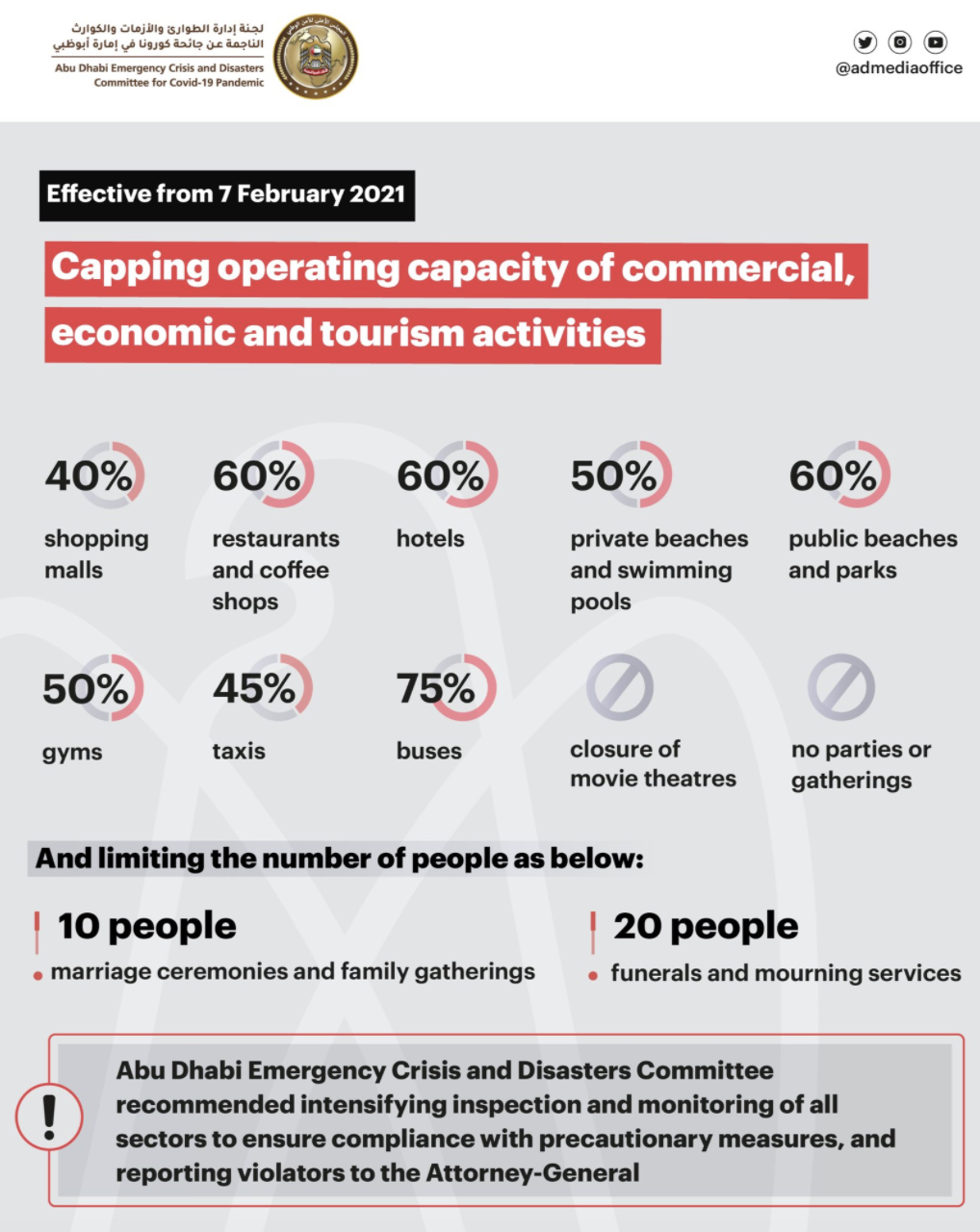 Listen To The Lovin Daily: COVID Restrictions Are Tightening Once More Across The UAE
UAE authorities are reminding all visitors and residents in the country to wear their face mask when in public at ALL TIMES.
Those who fail to comply with the country's strict COVID-19 regulations will be subject to face a penalty of AED3,000.
Get yo'self this Reusable N95 Anti-Dust Face Mask with a filter for a price much, much less than what you might think.
Ensure your kiddos are safe and comf with this Fine Guard Kids Face Mask. Plus, the mask is designed to be super gentle on your child's face.
Go for a unique look with this 8822 Green Face Mask With Cool Flow Valve.

Note: This article may contain affiliate links. Lovin Dubai can receive a commission if items are purchased through a link from this post.