Community
SRK Is Filming An Action Scene On Boulevard Downtown Dubai Right Now
Although the city is no stranger to celebrities visiting or movies being filmed, there's still something oddly gratifying about opening your balcony door to see a WHOLE movie being filmed.
Such was the case for most residents in Dubai today, after catching glimpses of action-packed scenes of a potential Shahrukh Khan film, being shot at Boulevard Downtown Dubai.
Residents at Downtown were quick to capture their view of the filming
Sights of cars, a film crew and next-level movements were seen from people's windows, while others caught a glimpse of the happenings on their way to work.
View this post on Instagram
Rumor has it, the person you see in these videos is none other than Bollywood's Shahrukh Khan himself
Although no verified sources have confirmed the actor being in the city, many have speculated that the filming is being done for Shahrukh Khan's upcoming movie Pathan.
RT @iamRajSrk1: #Pathan shoot in Dubai 😍🔥Abbu Dhabi (Near Burj Khalifa) @iamsrk @SRKUniverse @RedChilliesEnt #ShahRukhKhan pic.twitter.com/jCZ4AIyjfb

— Abdul Raheman SRKian (@iam_raheman_srk) January 28, 2021
Excitement filled the air for people who witnessed the shooting
Much excitement. Some action movie is being shot in the street outside our apartment. pic.twitter.com/xjY3oAMlFw

— Dave (@TaineMcLean) January 29, 2021
SO cool!
Feel like binge-watching on all of SRK's movies all of a sudden?
Go on and binge-watch all the SRK classics from Kuch Kuch Hota Hai all the way down to Devdas from the comfort of your own home.
Buuuuut, if you're gonna do this, do it right. Pair your movie night (or day) with ANY or all of these items…
Portable Popcorn Maker for AED 76.95
Plain Bed Blanket Flannel for AED 32
Full HD Led Projector for AED 809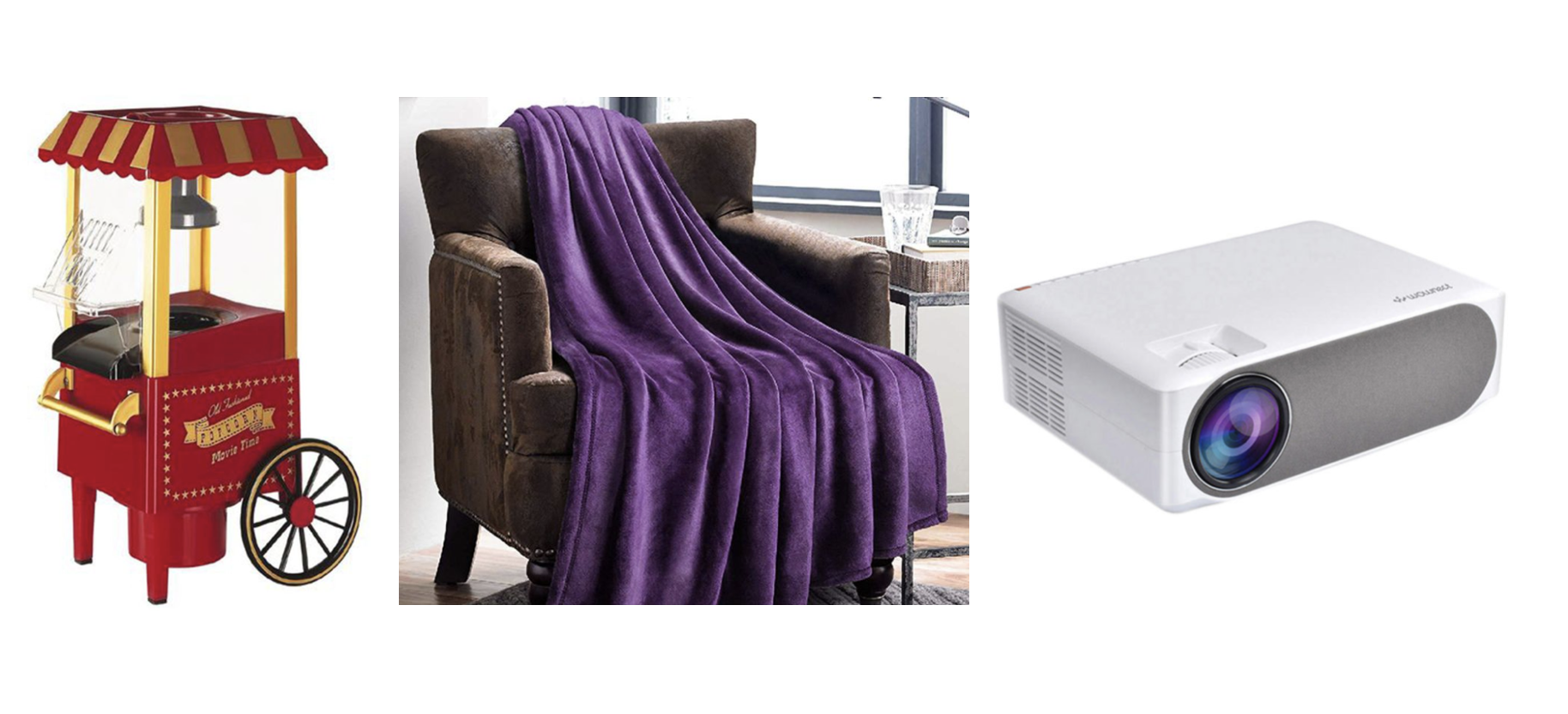 Listen to today's bite-sized discussions on the goings in Dubai!