Latest
5 Saudi Bucket List Travel Experiences To Have Before Turning 30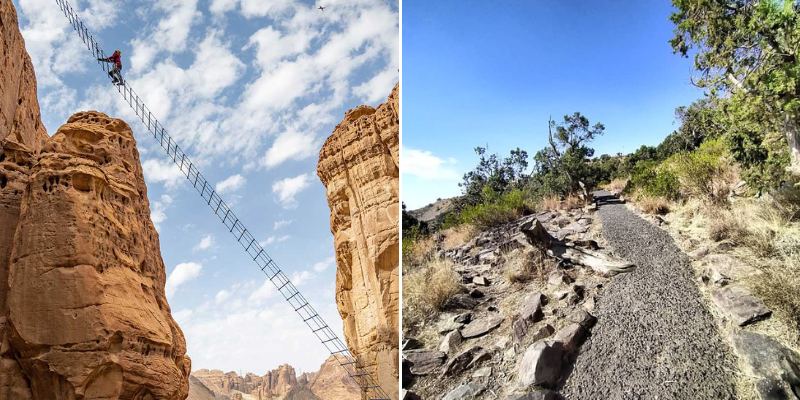 Travelling to Saudi Arabia has never been easier, and there are just some Saudi travel experiences that are to be had before you turn 30. So you better hurry if you're turning 30 anytime soon. Of course, you can still do them after you turn 30 if you're still an adrenaline junkie. Here are 5 must-have travel experiences to check off your bucket list before you hit the big 3-0!
1. Climb The AlUla Stairway
AlUla keeps on adding things so that no matter how recently you've visited, you come back and there's more to do. One of the most recent additions is the AlUla Stairway, a suspended ladder stairway that takes visitors 45 metres above the valley floor. This unique attraction is the first of its kind in the region, and it is sure to provide unforgettable memories for those who dare to climb it. Once there, they can enjoy the stunning views of the valley before ziplining back down to the ground.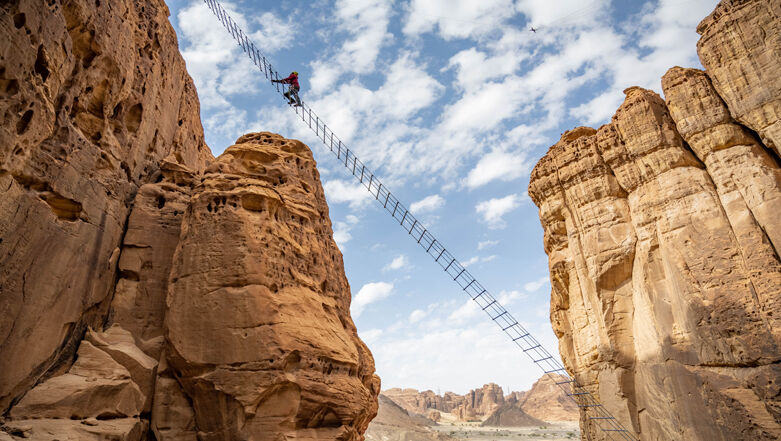 2. Go Scuba Diving In The Farasan Islands
Picture this: you're diving in the famous Farasan Islands' pearl-rich waters, surrounded by schools of colourful marine life. To top it all, you'll probably be diving all on your own, as the remote Farasan Islands are still far from the tourist radar.
View this post on Instagram
3.Trek To The Top Of Saudi Arabia's Highest Peak
Jabal Soudah is one of the highest peaks in the country. There is a popular trekking trail that runs from the valley on the mountain's western side all the way to its summit. The trail is said to be centuries old and used to be frequented by traders, linking up the coastal plains with the high plateau above before modern roads were built. The trekking route passes through scenic valleys, ridges, and forests.
View this post on Instagram
4. Take A Dip In The Ain Heet Cave
This humble spot, once known only to the most daring Riyadh residents, has become a hugely popular destination thanks to Instagram Reels. But not everyone is up for going cave diving in its turquoise waters, and that's exactly why this experience should be had before you turn 30.
View this post on Instagram
5. Explore The Canyons of Madakhel Through The Twisted Maze Tour
This exhilarating adventure is not for the faint of heart, but it is sure to be an unforgettable experience for those who are up for the challenge. The 8-hour hike will take you through the stunning landscape of AlUla and help you discover its ancient rock formations and historic sites along the way. But don't worry about planning it all out; hiking tours are available to guide you on this exhilarating adventure that are available from Sunday to Thursday.
View this post on Instagram