Travel
Al Ula Has An Uber Fantastic Lineup Of Events This WINTER!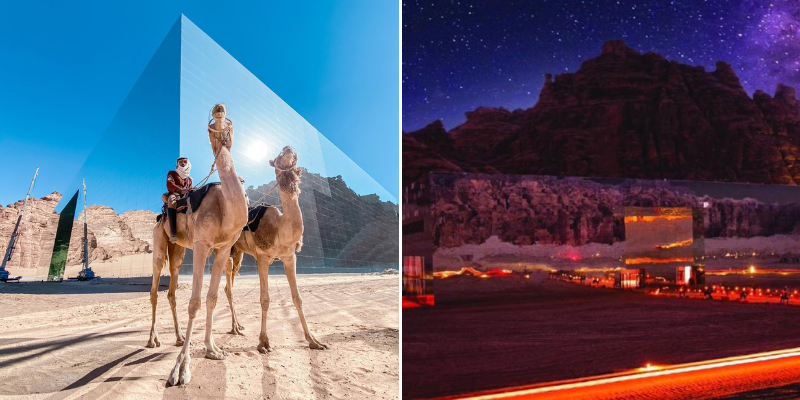 There's the ancient, there's the shiny and then there's a plethora of activities happening this winter in AlUla. What more could you possibly want? Right?
Maraya Concert
The Maraya Music Hall is undoubtedly one of the most magnificent concert venues you'll ever see. They have a show coming up later this month.
Date: October 29
كمية هائلة من الجمال
قاعة المرايا….#القمة_الخليجية_في_العلا pic.twitter.com/VKLb1nvYvb

— شريفة البرعمية| Sharifa AlBarami (@SharifaAlBarami) January 5, 2021
Via Ferrata Experience
They're set to open in November and offer a thrilling journey with climbing points, suspension bridges, and more as you make your way through Al Ula's enigmatic rock formations.
Date: November – 31st March
#AlUla's spectacular landscapes come to life as you soar through Harrat Mountain on an exhilarating zipline. With speeds of over 100 km/h, you'll see AlUla as you've never seen it before.

Book now: https://t.co/auu6LCCZMQ

Celebrate every moment with #AlUlaMoments. pic.twitter.com/veebiQBw6c

— AlUla Moments لحظات العلا (@AlUlaMoments) October 7, 2021

Winter At Tantoura Festival
A host of activities are planned for this festival including concerts, hot-air balloon rides and cultural events.
Date: December 21 to December 31
والتقينا بموعد آخر من جديد ،،
عودة #شتاء_طنطورة pic.twitter.com/uGH41yxsWX

— JONAS (@JonasBarnawi) October 7, 2021
Al Ula Old Town Live Shows
Al Ula's ancient town will be transformed into a live theater, with a variety of performances depicting life in Al Ula in days gone by.
Date: December 21 to March 31
New resorts, four major festivals, new adventure & wellness experiences, international concerts, live re-enactment shows, contemporary & fine dining and more!
Are you ready to celebrate? #AlUla #TheWorldsMasterpiece

Learn More: https://t.co/GfJ7CXzbb6#ExperienceAlUla pic.twitter.com/JT1ZAdVUUd

— AlUla Moments لحظات العلا (@AlUlaMoments) August 28, 2021
Symphony Under The Stars
At Al Ula stargazing options are aplenty.  The Arch Rock in particular is famous amongst stargazers. A grand musical performance has been planned at the scenic locale.
Date: March 11
Sand Arch Mountain in Al Ula, Saudi Arabia pic.twitter.com/MAC8GTkM9L

— Reem 🧚🏻‍♂️ (@Reem1996ksa) January 19, 2021