Latest
5 Of The Best Honeymoon Spots In Saudi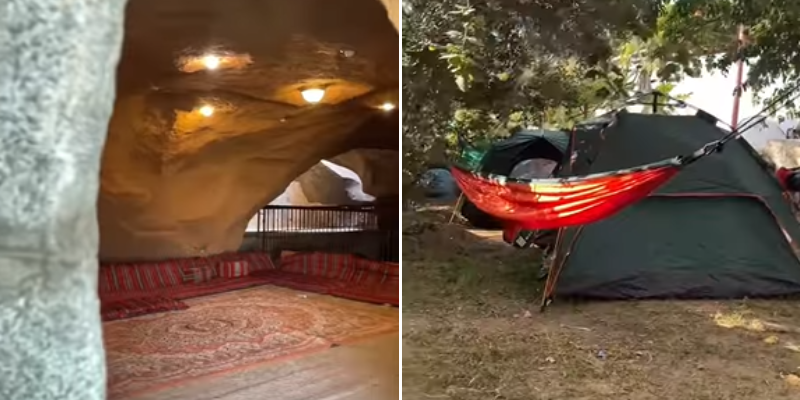 The first question people ask newly-wed couples here is, "Which country are you going to for your honeymoon?" But that's a shame, as it doesn't have to be an international destination. Saudi Arabia, too, is home to some incredible destinations that can make for a very good honeymoon. Plus, you won't have to worry about food, as the one thing you'll surely get on your Saudi honeymoon is good food. But there's more to it. Read on.
1. Shada Mountains
The isolated Shada Mountains near Al Baha are a biodiversity hotspot. What's not to like about a honeymoon in the lap of nature, especially one that's not thronged by tourists? To add to that, the stay here is inside a cave. Yes, an actual cave that's located on the bare granite slopes. It goes without saying that the place offers loads of incredible trekking adventures.
View this post on Instagram
2. AlUla
The sheer number of luxury stays in AlUla makes it one of the most sought-after honeymoon destinations. Plus, there is so much to do here for tourists that you just won't get bored, even on long honeymoons.
View this post on Instagram
3. Abha
If you haven't been to the kingdom's south yet, then your honeymoon is the perfect chance to explore this place that's unlike any other place in the country. From the food and culture to the climate and architecture, it's just so different. Abha being a tourist magnet, especially during the summer, offers a variety of lodging options for all price ranges.
View this post on Instagram
4. Hada
Located about half an hour's drive from Taif, Hada is one of the higher peaks near the city. It has a number of amazing hotels, with some, like Wyndham by Ramada, perched at the edge of a cliff face, offering panoramic views of the Sarawat Mountain range below. It has, for the longest time, been a popular domestic honeymoon destination, and hence many hotels have purposely-built honeymoon suites here.
View this post on Instagram
5. Jeddah
What's there not to like about Jeddah? The city is home to a scenic corniche, ah-mazing food, loads of activities to do and has a laid-back vibe. You can book for as many days as you like, and you'll still have loads left to see and do — that's just the way Jeddah is.
View this post on Instagram