Latest
A Train Service Linking Dammam, Jubail and Ras Al Khair To Be Operational In Less Than A Year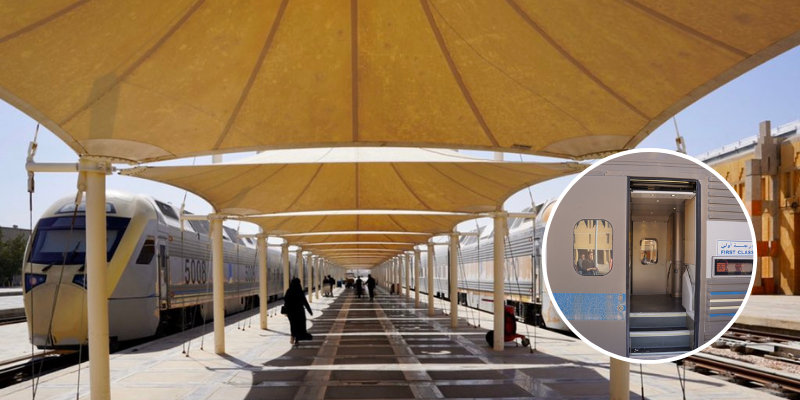 The railway link linking Dammam, Jubail, and Ras Al-Khair is under construction, according to Saudi Arabia's Minister of Transport and Logistic Services, Saleh Al-Jasser, and is slated to open in the middle of next year. That's less than a year from now.
The minister told Al-Ekhbariya TV that a train network is being built within Jubail to link the city's massive industry to the ports of Jubail and Dammam, as well as the national network.
This will be part of the ambitious Saudi Land Bridge Project that will stretch from the country's west coast to the east coast. It will start from Jeddah then pass through Yanbu, KAEC and Riyadh before connecting to cities in the East. The landbridge project is a key part of the kingdom's Vision 2030.
It's worth noting that this railway link does not end at Jubail; it continues for another 60 kilometers to a small city called Ras Al Khair.
The city is mineral-rich, and various projects are in the works. The railway will convey freight directly from Ras Al Khair to the ports of Dammam and Jubail.