Announcements
Check Out The Awesome New Identity For This Year's National Day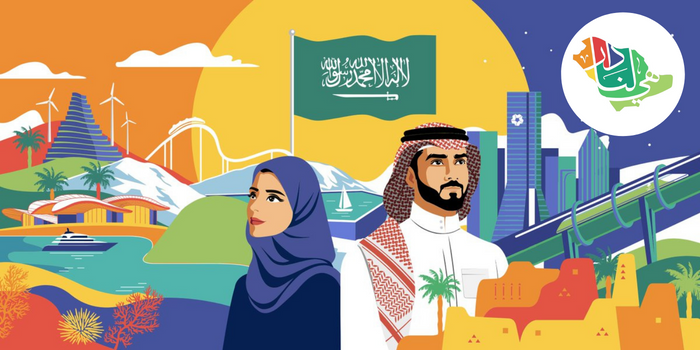 The Chairman of the Board of Directors of the General Authority for Entertainment Turki Al-Sheikh announced the launch of the identity of the 92nd Saudi National Day on 2023 September 2023 under the slogan "It is our home"
Although the slogan is the same as last year's,  this year contains different visual elements and a unique message. The elements of this year's identity are in line with Vision 2030 and the Kingdom's extravagant projects announced this past year.
نعتز بإطلاق هوية اليوم الوطني92 تحت شعار #هي_لنا_دار 🇸🇦

كل عام وبلادي في ازدهار وعزة ❤️

التفاصيل: https://t.co/hTYybc4g2F#هيئة_الترفيه pic.twitter.com/G3PNPQP0jK

— TURKI ALALSHIKH (@Turki_alalshikh) August 13, 2022
The visual identity of this year's National Day revolves around the slogan 'It is our home'
The goal of this visual identity is the same, and you'll notice that the colors of the visual identity are specific and cannot be changed. This helps the participating bodies and authorities in to unify the visual style of their message on National Day. The logo is two combined logos. One of them is an artistic drawing of the map of the Kingdom of Saudi Arabia, and the second is a verbalization of the sentence "She is our home" written in the Arabic Thuluth script, which is the same font used on the Saudi flag.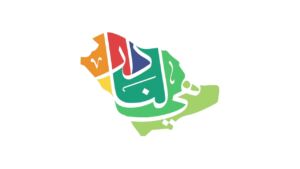 Get ready to post this beauty all over your socials on September 23rd!