Feature
Global Triathletes Gathered To Compete In Neom's Most Intense Swim-Bike-Run Race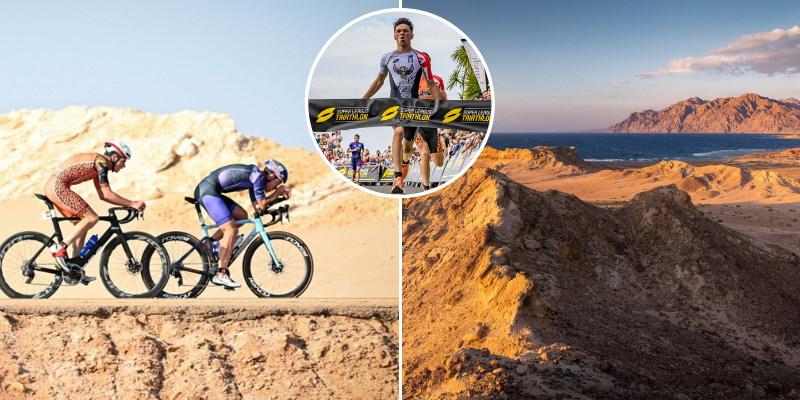 NEOM held a triathlon this past few days which welcomed a bunch of professional triathletes that competed on a global level
تنافس اليوم أفضل رياضيي الترايثلون في العالم في أسرع سباق ثلاثي🏊‍♀️🚴🏃‍♂️#ألعاب_نيوم #نيوم pic.twitter.com/QgZfWYlsoy

— NEOM (@NEOM) October 29, 2022
This Super League Triathlon was one of the world's most recognized swim-bike-run races. This test of strength, endurance, and speed welcomed dozens of avid athletes.
These professionals competed in the world's fastest swim-bike-run triathlon!
The world's best triathletes competed in the fastest swim-bike-run series on the planet.@SuperLeagueTri#NEOMGames #NEOM pic.twitter.com/h8sUYra3TW

— NEOM (@NEOM) October 29, 2022
The race featured a swimming loop of 300m,  followed by a bike and run loop of 1,600m. NEOM also welcomed the NEOM Beach Games that will also featured many different sports including mountain biking, triathlons, basketball, beach football, and more! Best part is, all these events will take place in the beautiful natural landscapes of NEOM. This event will take place from October 19 to December 9.
Here are some of the winners that totally killed it 🔥
Your mens podium from #SLTNEOM 👏#NEOMGames @NEOM pic.twitter.com/XjAJv7xJNy

— Super League Triathlon (@SuperLeagueTri) October 29, 2022