Feature
Here Are 5 Important Facts You Should Know About Saudi's Famous Archeological Site 'Mada'in Saleh'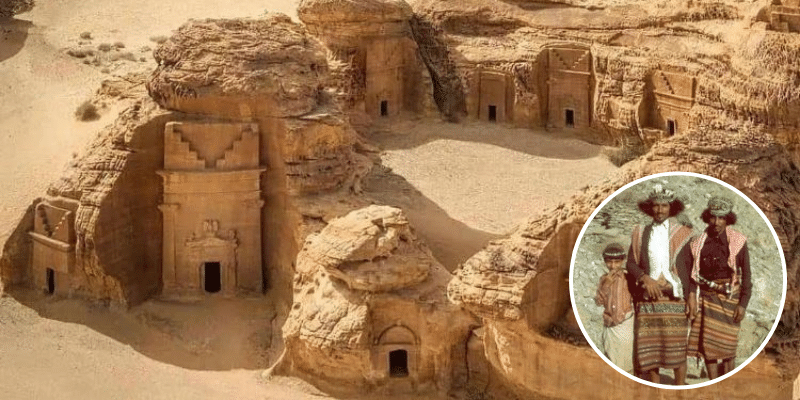 You've seen this huge structure in numerous pictures all over social media, but do you really know the historical significance of this site?
Read these 6 facts to know the history, important sites, and cultural significance this place holds in the Kingdom.
1. This famous site is located in the Hejaz region of Saudi Arabia and thousands of tourist visit this site yearly
View this post on Instagram

Hejaz is located in the western region of the Kingdom, and is home to cities like Mecca, Medina, Jeddah, Tabuk, Yanbu and Taif
2. Mada'in Saleh was built by the Nabataeans: the same civilization that built Petra in Jordan
View this post on Instagram

This site has the second oldest structures from the time of the Nabateans and is known to be constructed by the same civilization that build the iconic 'Petra' in Jordan.
3. There are 131 Nabataean tombs cut into massive rocks spread over more than 8 miles
View this post on Instagram
4. It is named after a Quranic Prophet, Saleh
View this post on Instagram

The city literally translates to 'City of Saleh' and was named after a prophet mentioned in the Holy Quran.
5. The area contains old ritualistic stones that pre-date the Egyptian Pyramids by over 2,000 years
View this post on Instagram
These stones, known as mustatils, are scattered all over the north-western region of Saudi Arabia. These stones are older than the famous Pyramids by about 2,000 years, making the Kingdom home to one of the oldest civilizations in history.