Feature
NEOM Just Invested $175 Million USD In Volocopter's Amazing Flying Electric Vehicles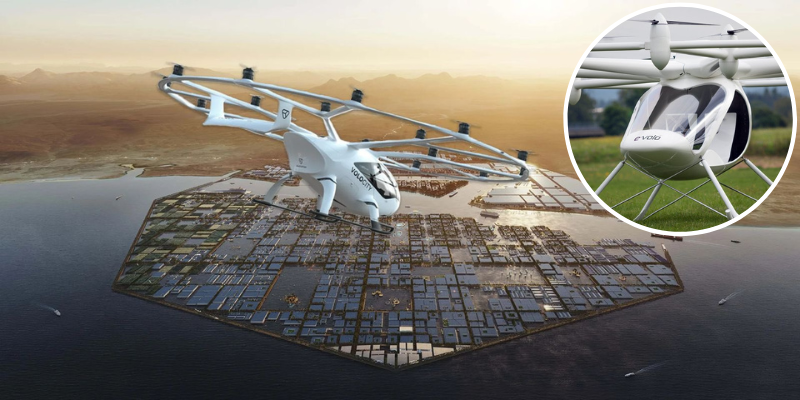 NEOM just announced a 175 million investment in Volocopter, a company that has totally taken over urban air mobility
#نيوم تستثمر في شركة فولوكوبتر المتخصصة بحلول التنقل العمودي بالمركبات الكهربائية بقيمة 656 مليون ريال pic.twitter.com/fiejtt9Irn

— مشاريع السعودية (@SaudiProject) November 2, 2022

All eyes are on NEOM as it plans to build big projects like 'The Line,' 'Oxagon,' and 'Trojena,' that will all feature totally futuristic lifestyle. This investment, of around SAR 656 million, falls in line with NEOM's vision of flying vehicles in its futuristic cities. They look absolutely amazing, and seat one passenger per-vehicle.
NEOM and Volocopter's partnership will help the region provide zero-emission vehicles for multiple modes of transport
View this post on Instagram

The region's vision is to launch vehicles that produce zero carbon emissions, along with multi-functional transport. The region looks to increase quality of life in these cities and provide sustainable features within each city. These include transportation vehicles, machines, and other systems that will produce 100% renewable energy.