Latest
Opinion: This Was The Biggest National Day Celebration On Record And It's Not Just Because Of The Fireworks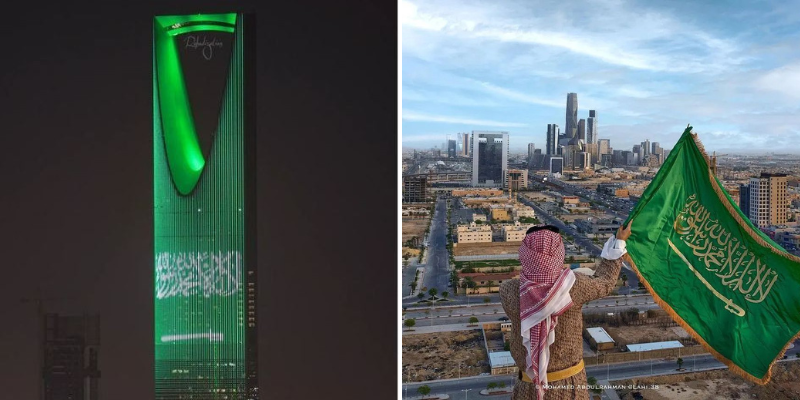 For the past couple of years, the National Day festivities have been growing up and beyond.
This year's was OTT, and the bar has clearly been set very high for the next one to come.
View this post on Instagram
The BEST thing about this year's celebrations was that even cities outside the big metropolises of Riyadh and Jeddah saw a host of activities yesterday. Almost every city in Saudi had a tonne of activities to do, and what once seemed to be very wide roads started to feel congested as almost everyone hit the streets to take part in the festivities.
Aside from the fireworks that were taking place in almost every city, for the past week, many cities in the country, like Jubail, Al Ahsa, Taif and Al Baha, saw airshows by the Royal Saudi Airforce.
View this post on Instagram

There were even a host of concerts that took place in smaller cities, like Hani Farhat's in Al Ahsa, Medhat Khamis's in Qassim.
View this post on Instagram

What's perhaps made this National Day truly special were the celebration grounds that were set up in practically every city in the country, from Jouf in the far north to Najran in the deep south of the country.
And, guess what? The festivities haven't even ended yet.
Some of the major things that are taking place today include:
1. Cirque du Soleil's final performance in Riyadh
2. Angham and Ahmed Saad's concert in Jeddah
3. Waleed Fayed's concert in Abha