Feature
Saudi Arabia Is Building A HORIZONTAL Skyscraper That Will Stretch For DOZENS Of Miles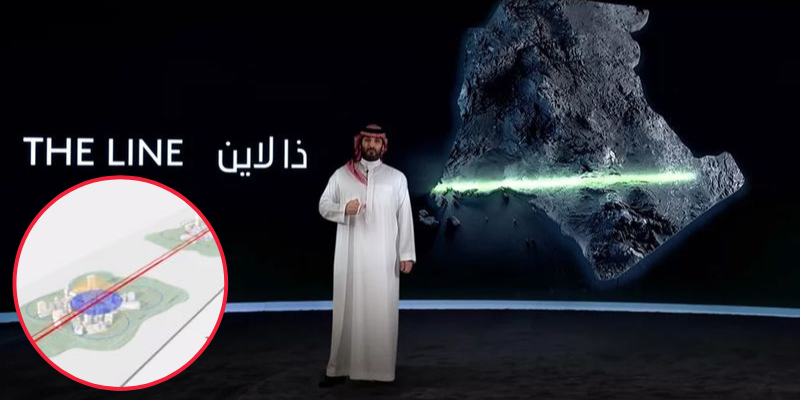 In Saudi Arabia, you get to see it all, the tall buildings, the large-scale events, and now a horizontal skyscraper that will run for 170 kilometers
In the Kingdom's biggest project of Neom, the sustainable city, Mohammad Bin Salman announced 'The Line' project which consists of Saudi's first horizontal skyscraper. The Line will have clusters of connected cities called 'modules' that will run throughout the stretch, consisting of residential, retail and office spaces.
Mohammad Bin Salman explained that this linear city will have no cars or streets and will focus on a civilization that 'puts humans first'
Construction of this amazing project began earler last year and will hopefully be completed by 2050. Once completed, the city of Neom aims to be a central hub for sustainability and enviromental dedication. It will have 0 carbon emmissions and will also utilize AI for multiple means of transportation, purchase, and more. Buildings running through 'The Line' will also be carbon-positive and powered by clean energy.
The city will also build twin skyscrapers about 500 meters tall that stretch horizontally for over dozens of miles running from the Red Sea coast into the desert