Latest
Saudi Arabia To Become Home To One Of World's Largest Man-Made Reefs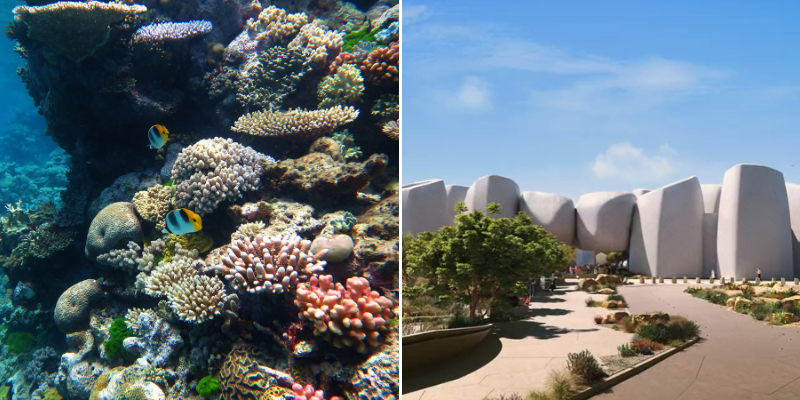 The luxury destination project on the Red Sea coast, AMAALA, is expected to throw open its first phase soon. As the opening date looms, there is a plethora of things that it promises that haven't been seen in the country before, one of the newest on the list is a marine life centre.
But this isn't just your run-of-the-mill marine centre, it's home to one of the largest man-made reefs in the world.
The reef is a gigantic 40 metres long and 10 metres deep.
That's not it. Tourists to AMAALA will get a chance to walk underwater and even get a chance to ride a submarine here, taking you to the depths of the Red Sea – now, that's a first.
Introducing designs for @AMAALA's unique Marine Life Institute. At 10,340m2, it will comprise 3 levels, 1 above ground and 2 below, & 10 zones that provide everything from augmented reality experiences to night diving & spaces for the scientific community
pic.twitter.com/57KwP6VnVu

— John Pagano (@JohnPagano) September 26, 2022
Earlier this month, photos of the AMAALA construction site were made public.
#AMAALA celebrates milestone moment in bringing the destination to life with over SAR 6.62 billion worth of contracts signed to date. Learn more: https://t.co/pllL1b0O0I pic.twitter.com/4LNLWHzy7E

— AMAALA | أمالا (@AMAALA) September 8, 2022