Feature
The Minister Of Foreign Affairs Debunks All Myths About 'The Line' and Neom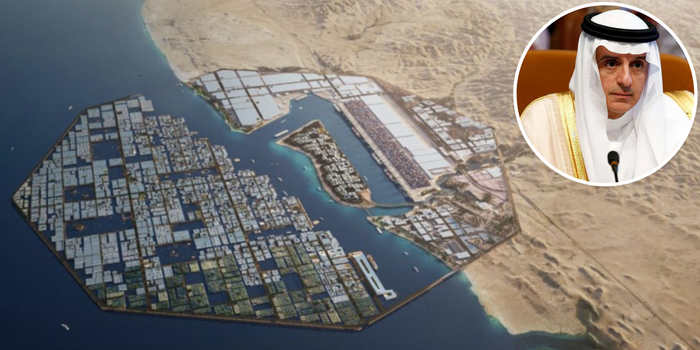 Saudi is making big moves with their Neom and 'The Line' projects which has taken the world by storm. Many skeptics believe these large-scale projects to be fake, due to their unique extravagance. The Minister of Foreign Affairs and Saudi Climate Envoy Adel Al-Jubeir debunked all myths on live television.
He gave a special message to all skeptics doubting Saudi's mega projects
"لا أود ان احبط المشككين…
لكن #نيوم هي حقيقة…
ذا لاين هي حقيقة"
التشكيك قصة مكررة والرد السعودي الدائم عليها هو بالعمل المستمر والإرادة القوية

"I hate to disappoint the naysayers, but #NEOM is a fact, the Line is a fact"
Doubt is constant, the Saudi response is perseverance 🇸🇦 pic.twitter.com/XXU2J3yxKw

— Saud Salman AlDossary | سعود بن سلمان الدوسري (@999saudsalman) January 21, 2023

He stated: "I don't want to frustrate skeptics, NEOM and The Line are real projects," and these words caught instant fire on social media.
At one of the sessions of the World Economic Forum in Davos, Switzerland, Adel Al-Jubeir talked about the construction work for Saudi projects and its continuous progression. He also explained that the city of Neom and 'The Line' are indeed a reality. These cities will transform the world like never before, as the global perspective of of cities and urban planning will change.
Al-Jubeir stressed that these projects and ideas in it are totally outside the box and have never been tried before, and said: "They are under construction while we talk."
The minister also talked about the projects' economical aspects

When asked about the two projects, he said: "Of course they are or we would not have taken them seriously, we do not know that we are naive, we are known to be rational and we think for the long term, and this is a long-term project and it is a very ambitious and transformative project not only for Saudi Arabia but for urban life in general."
These projects are also totally eco-friendly
Adel Al-Jubeir  talked about the efforts to create an environmentally friendly and sustainable city, in addition to enjoying a very high level of quality of living. He also stressed how in order to avoid traffic congestion, people also have the option to move in various areas without cars. He said: "There are no cars, there will be other means of transportation, as I said."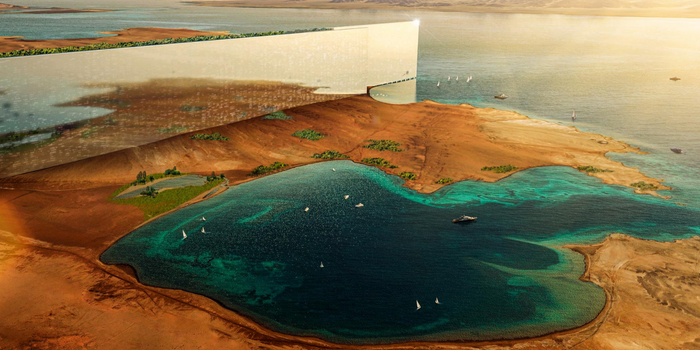 The Line will not exceed 34 kilometers and will accommodate about 9 million people, and residents will have the ability to move between facilities and services in five minutes. The city will also have a high-speed train that connects the two sides of the city in 20 minutes.
These major projects are what will make the Kingdom excel immensely and bring the Kingdom 🇸🇦 💚