Feature
This Vlogger Takes The Most Beautiful Aerial Clips Of Saudi Like You've Never Seen Before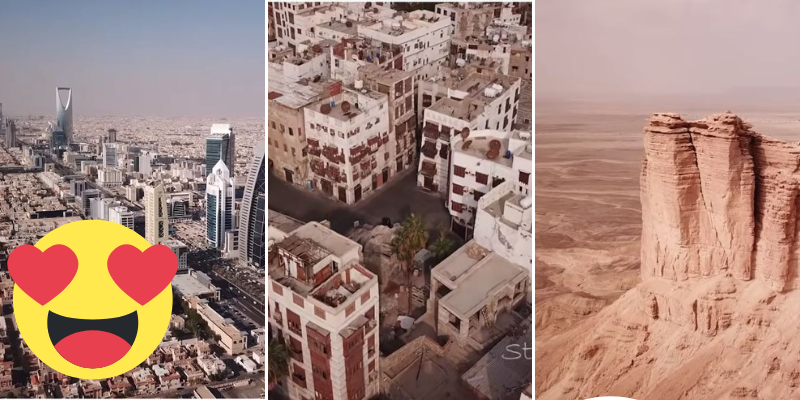 Ever wondered what the Kingdom looks like from above? Well thanks to Stef Hoffer you can now take a look at all the different cities from up high

Stef Hoffer traveled around the Kingdom back in 2020, and took some amazing shots of cool places you'd normally see on foot. Clips of the desert, famous buildings, and even the beautiful corniche of Jeddah can all be seen in this video that has already gotten 400 THOUSAND views.
Famous places like Al Balad, the Edge Of The World, and even an aerial shot of Saudi's famous camel race are all part of the four-minute video
View this post on Instagram
He even captured the famous intersection in front of King Abdulaziz Financial District
View this post on Instagram
Steff is a vlogger that takes the coolest videos of all the countries he visits. Posting sneak-peeks on Instagram, Steff really is well-traveled and definitely knows how to capture the best moments.
This one is DEFINITELY wallpaper worthy!
View this post on Instagram