Latest
You Can Finally Visit The Sustainable City As Flights From Dubai To Neom Will Launch In June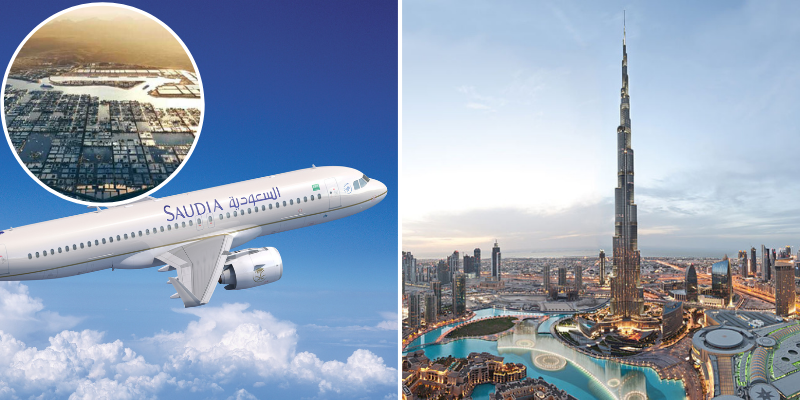 The moment everyone has been waiting for is finally here as Neom bay is officially open to all travelers
In partnership with @Saudi_Airlines🤝, we're proud to announce the upcoming international flights to NEOM✈️, improving access for those building the world's most ambitious project.
Starting with Dubai🇦🇪 in June, and London🇬🇧 to follow soon✈️.

Learn more: https://t.co/vTvSfIK00L pic.twitter.com/67fFfZbGbo

— NEOM (@NEOM) May 23, 2022
The sustainable city has partnered up with Saudi's national carrier, Saudi Airlines, for this new venture of flights to and from Neom. The first flights will operate from Dubai, UAE and will soon extend further to London, UK.
Direct flights from Neom to Dubai will operate by the end of June 2022
View this post on Instagram

This is a new step for the city as it is one of the Kingdom's biggest projects of Vision 2030. It features the worlds most unique and largest attractions like hotels, ski parks, and even beautiful views of nature. The city is quite accessible to most of the world, around 40% of the world is just a 4-hour fllight away from Neom. This is a BIG step for Saudi tourism and Vision 2030's goals.