Latest
AlUla Will Be Turning Into An Equestrian Hub And A Major Sports Star Has Been Roped In To Promote It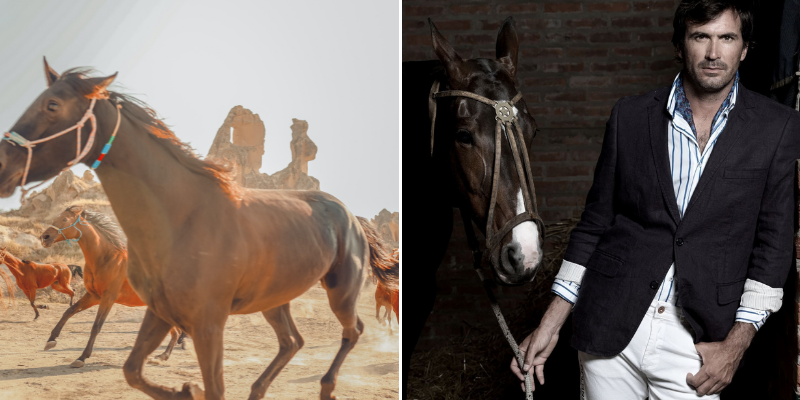 We love horses here and have some of the best horses to be found anywhere, so we might as well just become an equestrian hub, right? In fact, some of those famous rock engravings on AlUla have horses on them. So guess horses will be coming back to the region now. So, for AlUla, it appears that it has all come full circle.
Argentina's renowned La Dolfina Polo Team and the Royal Commission for AlUla have entered into a deal aiming at transforming the Saudi heritage site into a regional equestrian centre and destination for horse aficionados from all over the globe.
Adolfo Cambiaso widely recognized as the world's best polo player will be promoting AlUla as part of the deal. 'Cus for equestrian lovers, when Cambiaso speaks they're all ears.
World-renowned @LaDolfinaok led by @AdolfoCambiaso, regarded as the world's best Polo player, joins a new partnership with #AlUla. Equestrian fans get ready for their arrival at the Desert Polo Tournament at #WinterAtTantora @SaudiPolo#ExperienceAlUla pic.twitter.com/pts6PnWBwJ

— Experience AlUla | استكشف العلا (@ExperienceAlUla) December 2, 2021
The La Dolfina team too has an iconic status in the world of polo. They've created history by winning three straight Triple Crowns, the Tortugas Open, Hurlingham Open, and Argentine Open in 2013, 2014, and 2015.
The Argentina-based team had previously partaken in the kingdom's first polo tournament — the AlUla Desert Polo. They'll be returning to play in the 2022 edition of the tournament that will be held in the historic site of Hegra on the outskirts of AlUla on February 11 and 12.