mbs
These Clips Perfectly Capture What Mohammed Bin Salman Means To The People Of Saudi Arabia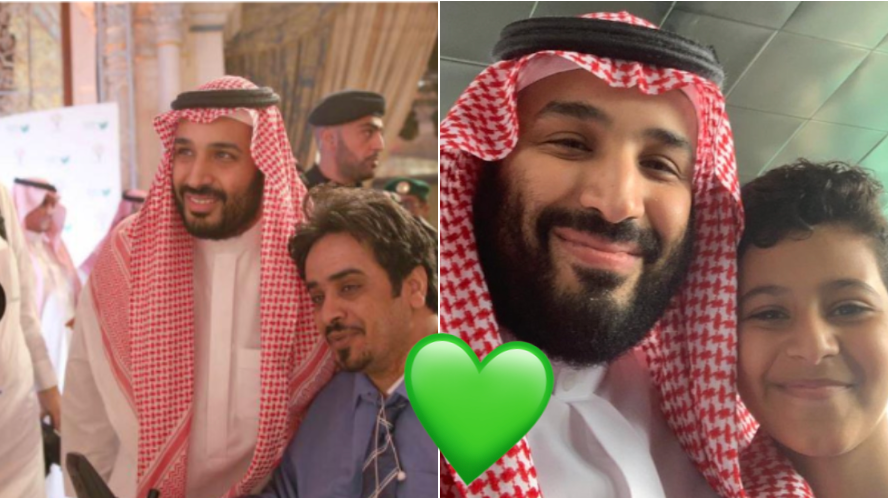 Crown Prince Mohammed Bin Salman is an inspiring leader and there are numerous times clips or pictures on the internet have managed to capture his charm and the role model he is for the people of the Kingdom.
Let's take a look back at some of the most iconic ones
This classic image from his tour of the United States is one of the most infamous pictures of the crown prince. Bloomberg even listed in its annual 2018- Year in Pictures!
Let's not forget the time he was spotted by Saudi citizens driving through NEOM.
https://www.instagram.com/p/BovREHanAhp/?utm_source=ig_embed&utm_campaign=embed_video_watch_again
Or the time he took a selfie with a kid at a restaurant.
https://twitter.com/NASEER_OB/status/1143128071161225216?ref_src=twsrc%5Etfw%7Ctwcamp%5Etweetembed%7Ctwterm%5E1143128071161225216%7Ctwgr%5Eshare_3&ref_url=https%3A%2F%2Flovin.co%2Fsaudi%2Far%2Funcategorized%2FD985D8ADD985D8AF-D8A8D986-D8B3D984D985D8A7D986-D8A7D984D8A8D8B3D8A7D8B7D8A9-D988D8A7D984D8B9D981D988D98AD8A9-D981D98A-D8B9D8AFD8A9%2F
Or the time he helped with a selfie at Future Investment Initiative in 2018!
🎥 | سمو ولي العهد الأمير محمد بن سلمان يُساعد أحد الحاضرين في ⁧#مبادرة_مستقبل_الاستثمار⁩ لاستخدام هاتفه "الجوّال" في التصوير
. pic.twitter.com/8f6knit3Zf

— مجتمعنا (@KSASociety) October 23, 2018
Or the time he rushed to take a selfie with someone at Formula E
https://twitter.com/News_Brk24/status/1074207276695719937