Uncategorized
An Instagrammer Is Practically Giving Out Free Tickets To India For People Who'll Fly With Her Cats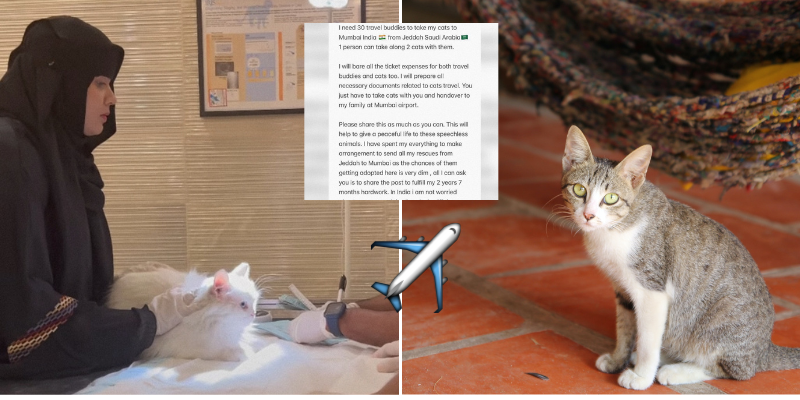 Cat lady Naziya Lambe has an IG Feed that's filled with photos and videos of dozens of cats that she's adopted over the years.
A recent post, however, has gained much traction on social media as she's practically offering people the chance to get free flight tickets to Mumbai from Jeddah.
All you have to do is take two of her cats along with you on the flight.
View this post on Instagram
She requires 30 volunteers.
View this post on Instagram
She claims that she will be taking care of all the travel clearances for the cats, you'll just have to take care of yours and tag along with your new travel buddies.
Bon voyage!