Latest
20 Reasons You Need To Visit Ras Al Khaimah Once Before You Die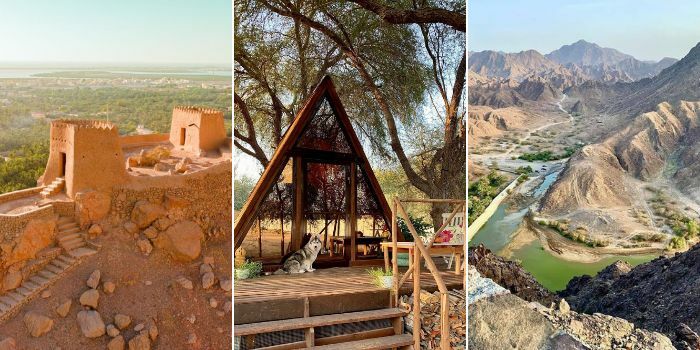 Here are all the reasons why you should visit Ras Al Khaimah
This is kind of like a bucket-list, filled with all the activities, reasons, and places you've got to visit if you're visiting Ras Al Khaimah or have just not explored it.
From the obvious hiking places you should visit, to the ultimate hidden gems that nobody knew about.
20. Grab a bite at The Canteen Restaurant and enjoy the view
Down by Al Khor Road, The Canteen Restaurant serves up some delicious international food and refreshing bevvies BUT with a view of the beach! There's nothing like enjoying a heavenly plate of food while hearing the waves crash onto shore!
We recommend all their croissant sandwiches with chips.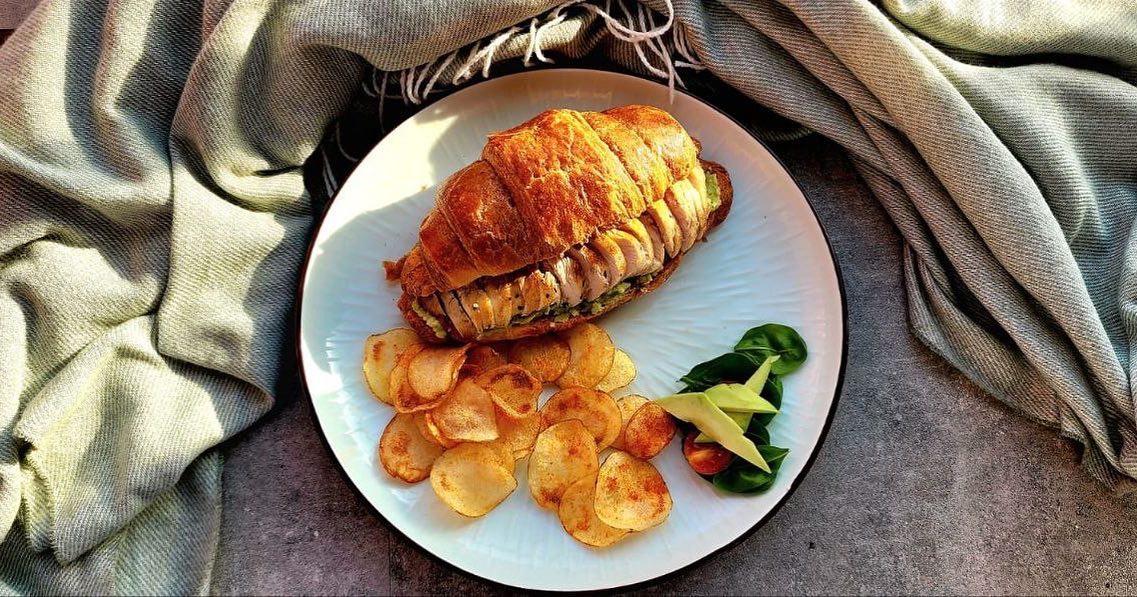 19. Soar across the jagged mountains at a speed of 150kmph at Jais Flight
If you think the zipline adventure will end in a second, think again because it's 3 minutes of adrenaline pumping through your body! You'll see the stunning mountains from a height of 1680m.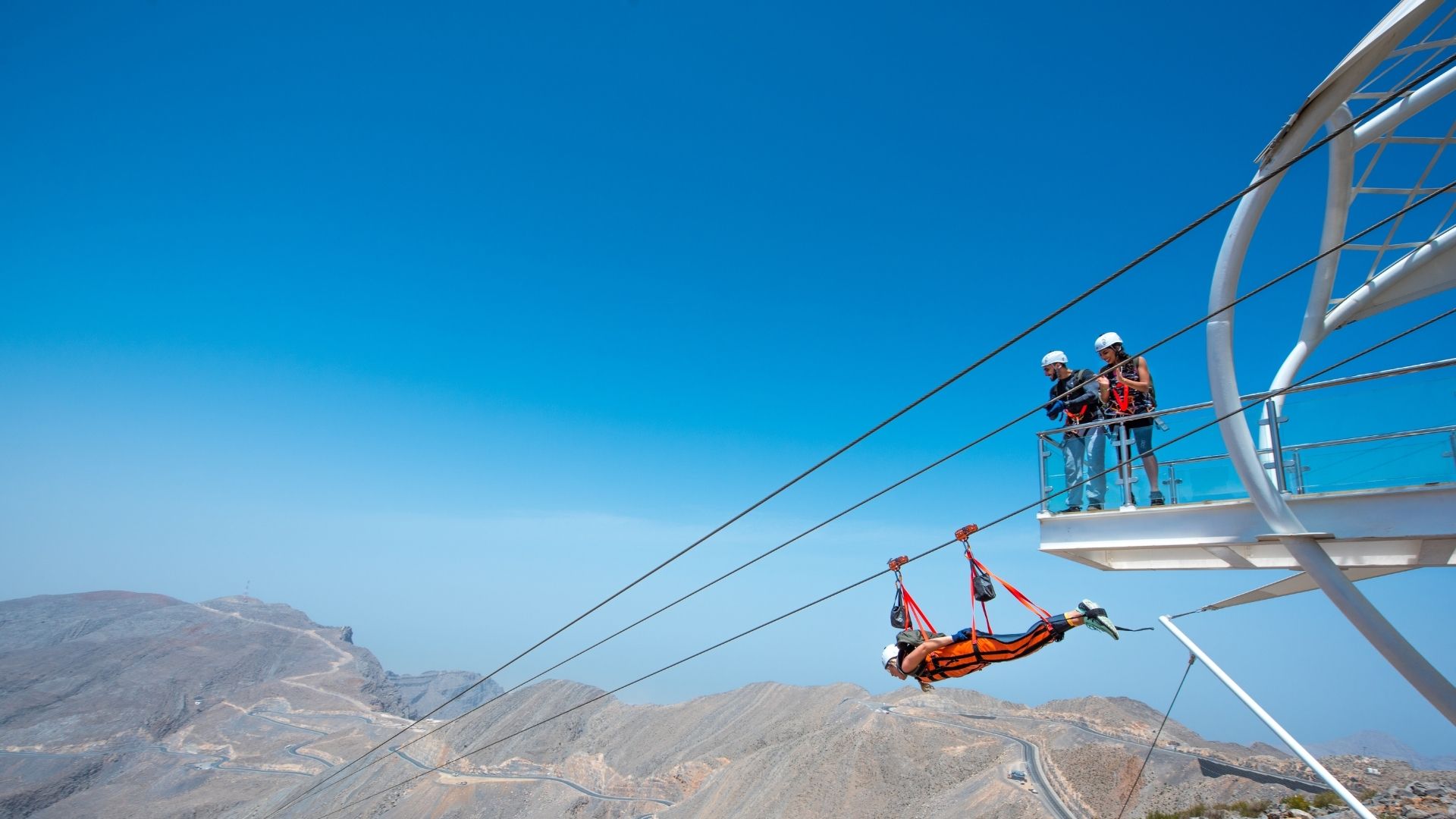 18. Take a tour of Hajar Mountain on the Jais Sledder
You'll swerve down the mountain at up to 40kmph, taking in the breathtaking views of the mountains. It's 8 minutes of a heart-pumping ride. Even if you're no tourist, this one's for everyone!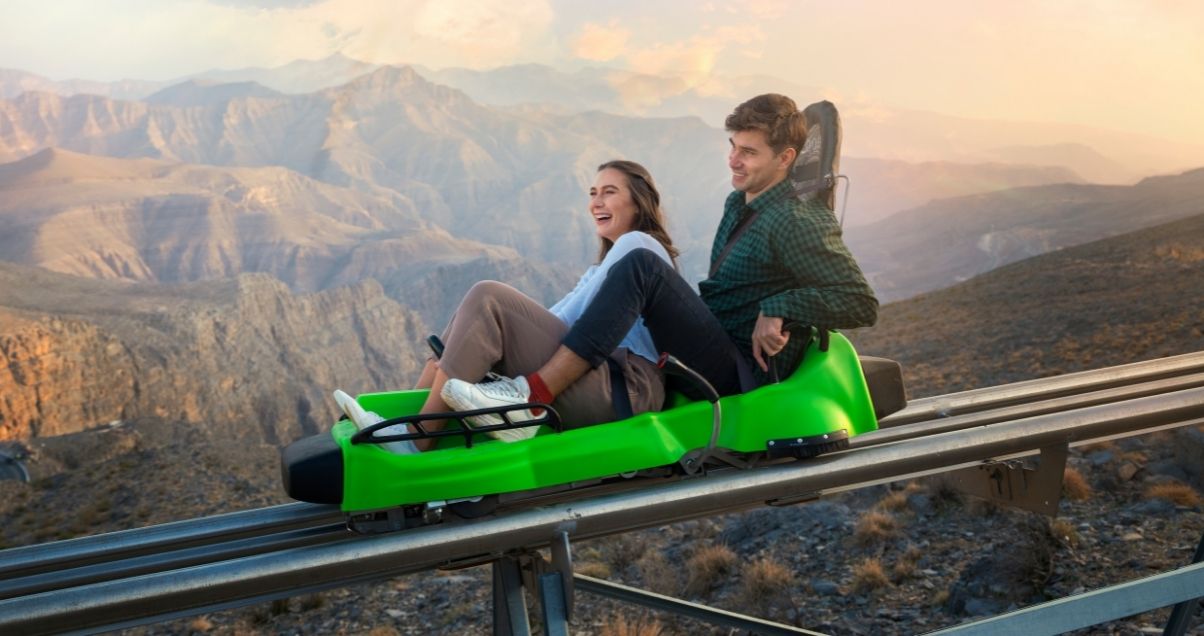 17. You'll believe this view when you see it from the Jais Viewing Deck Park
It captures amazing but photos don't do it justice! You have to take a rise 30km into the heart of the mountains, and drive up to 1,250m above sea level to get to the Jais Viewing Deck Park. You can watch the sunset over the mountains, spot the date wadis, and see the adventure unfold at the longest zipline in the world.
See number 5 to get more out of your visit to Jais Viewing Deck Park!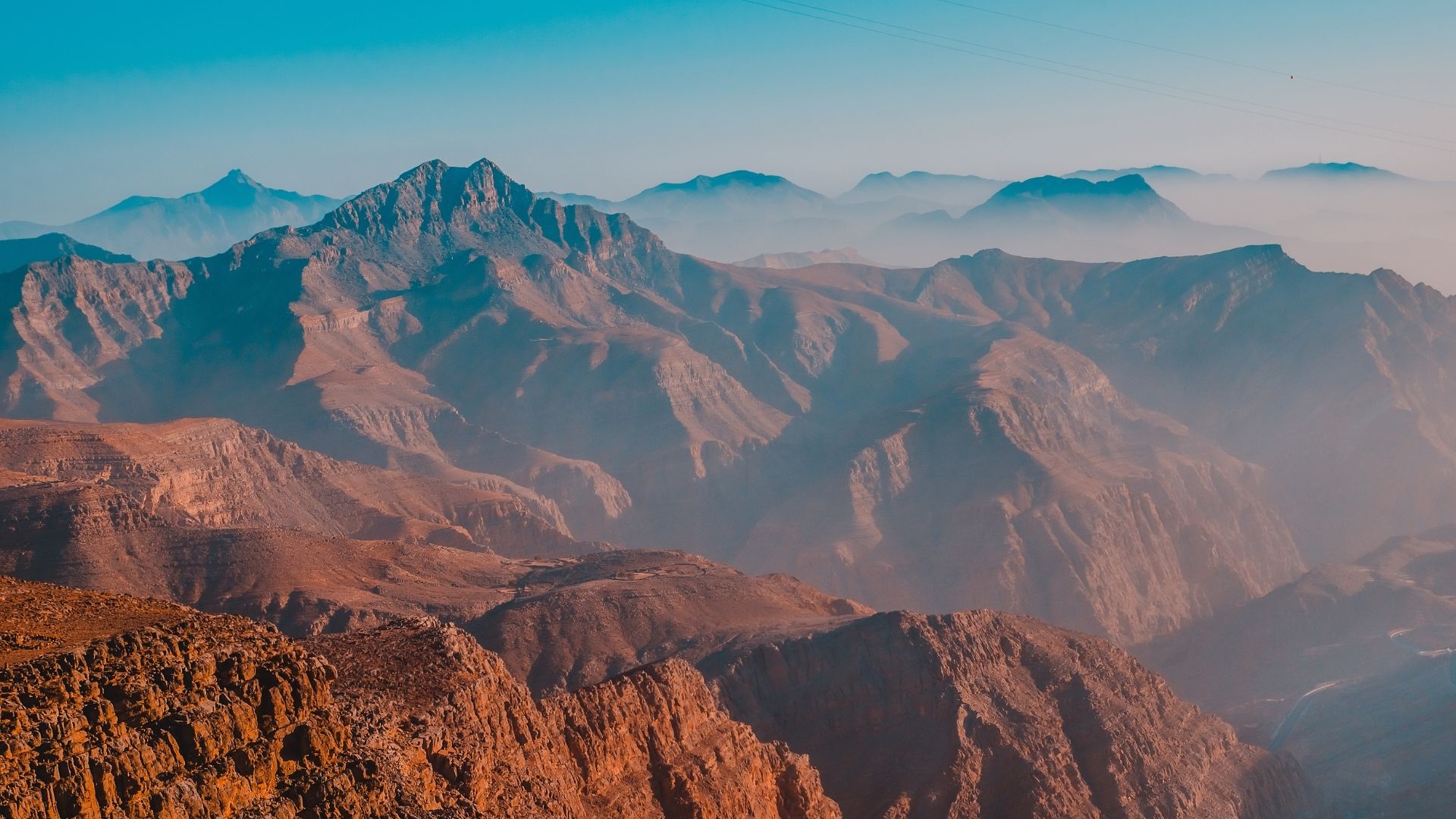 16. Grab a bite over the clouds at 1484 by Puro Restaurant
This restaurant is on top of Jebel Jais so obviously has killer views and also pretty spectacular food.
Just remember to check when they're reopening!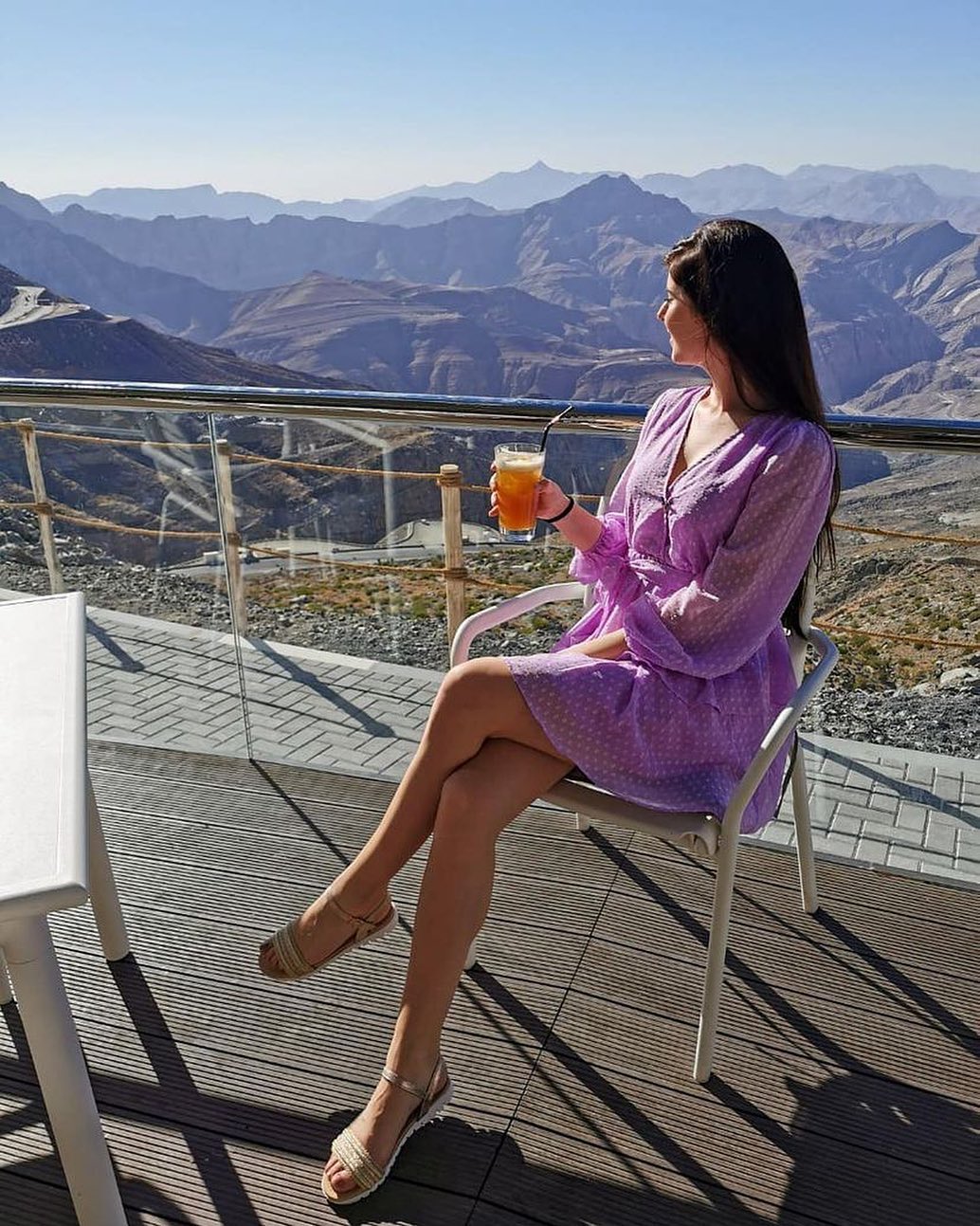 15. All in for the RAK Glamping
Glamping is a mesh of the words glam and camping with tents on the floor is so last season. RAK is home to the best glamping sites in the country.
14. To explore Al Dhayah Fort
Whether you're an avid explorer of the Nothern Emirates or you've been living in Ras Al Khaimah for decades, you've got to make a visit to Al Dhayah Fort. The majestic mud-brick fortress dates back to the Late Bronze Age (1600 – 1300 BC) when locals used it for settlement. It's worth a visit but hit the bathroom before you go!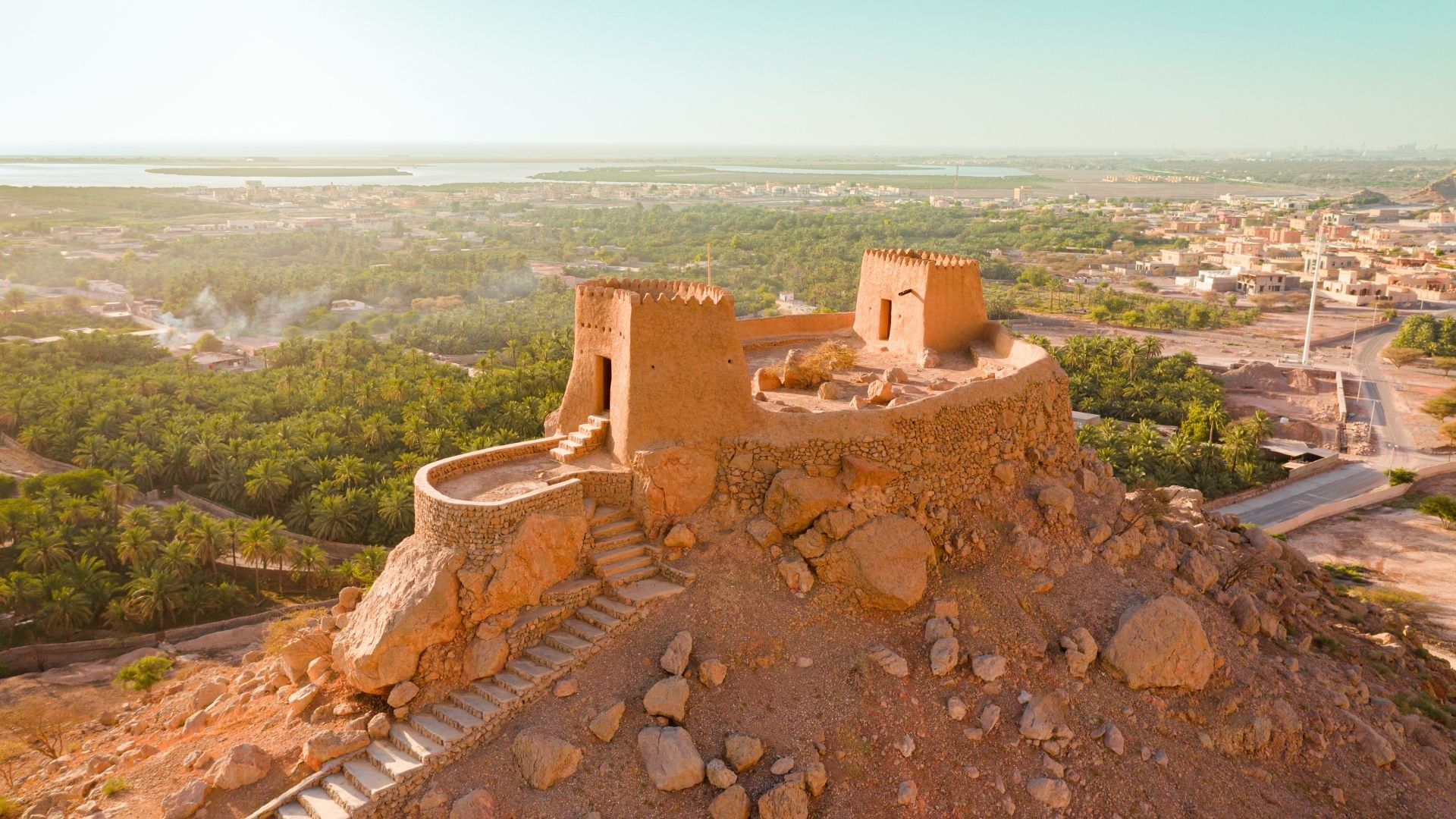 13. Take photographs and watch them develop at Jazirah Al Hamra
This is not for the faint of heart. The collection of abandoned houses, buildings and a mosque, might give you the chills. It was home to 200 people, mostly pearl divers but now it's an abandoned town.
P.S. some say it's haunted so lurk at your own risk and that's why its also known as 'The Ghost Town.'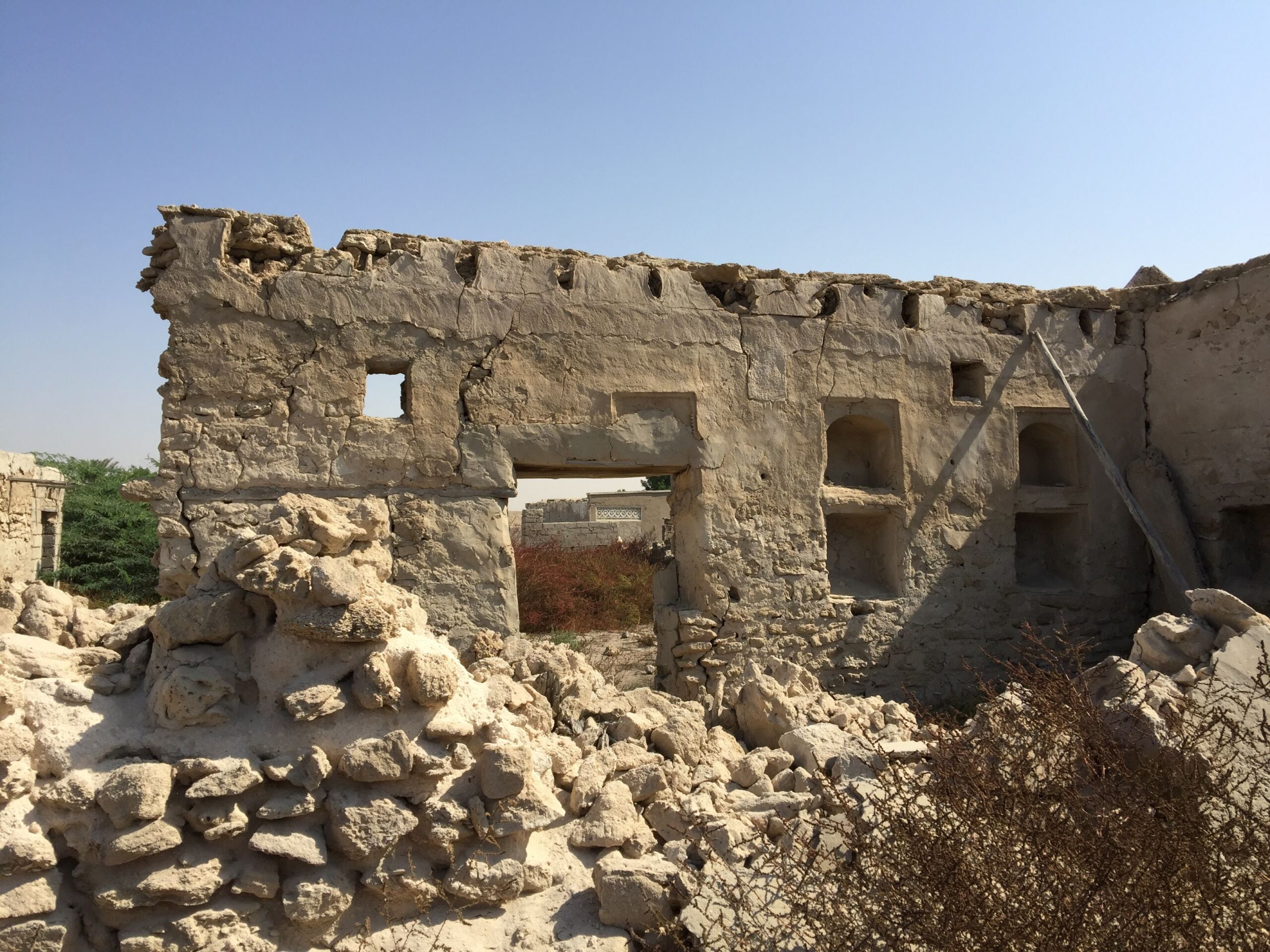 12. Go ghost hunting at Al Qasimi Palace
It was built near the turn of the 21 century. It's in Ras Al Khaimah and is the most haunted place in the UAE. It's got the most recorded paranormal activity. It's Al Qasimi Palace.
The palace was abandoned right off the bat, with some of the furniture in it. People reported hearing voices, furniture moving, chandeliers swinging and moving shadows in the mirrors.
Tourists were able to visit the palace until April 2020 but now you can simply drive by and see if you notice anything.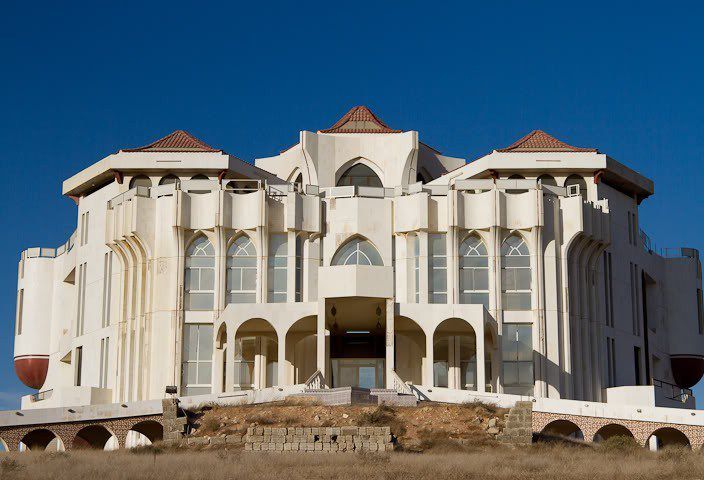 11. Reap the benefits of the Khatt Springs
You might be asking what's a Khatt Spring; it's basically an area of mineral-rich hot pools. While it's not a popular destination in Ras Al Khaimah, everybody who's been noted how therapeutic and relaxing the water feels.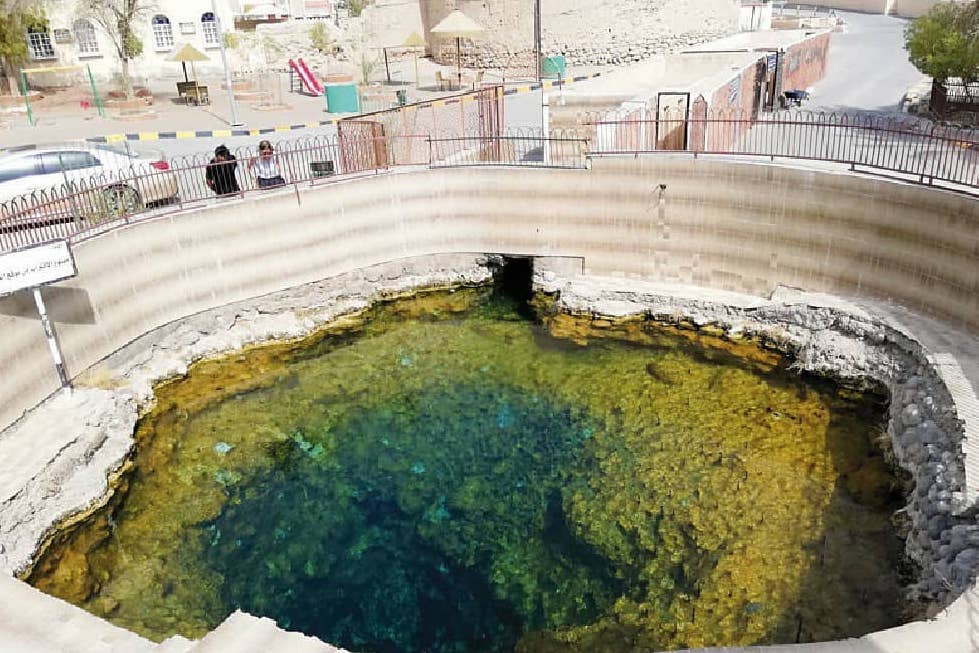 10. Visit, play around or adopt the rescues of RAKAWC
The RAK Animal Welfare Center is one of the biggest organisations in the UAE that rescues and rehabilitates stray animals. They're doing an amazing job despite the struggles.
So if you're ever in Ras Al Khaimah, definitely visit RAKAWC! Just look at this gentleman!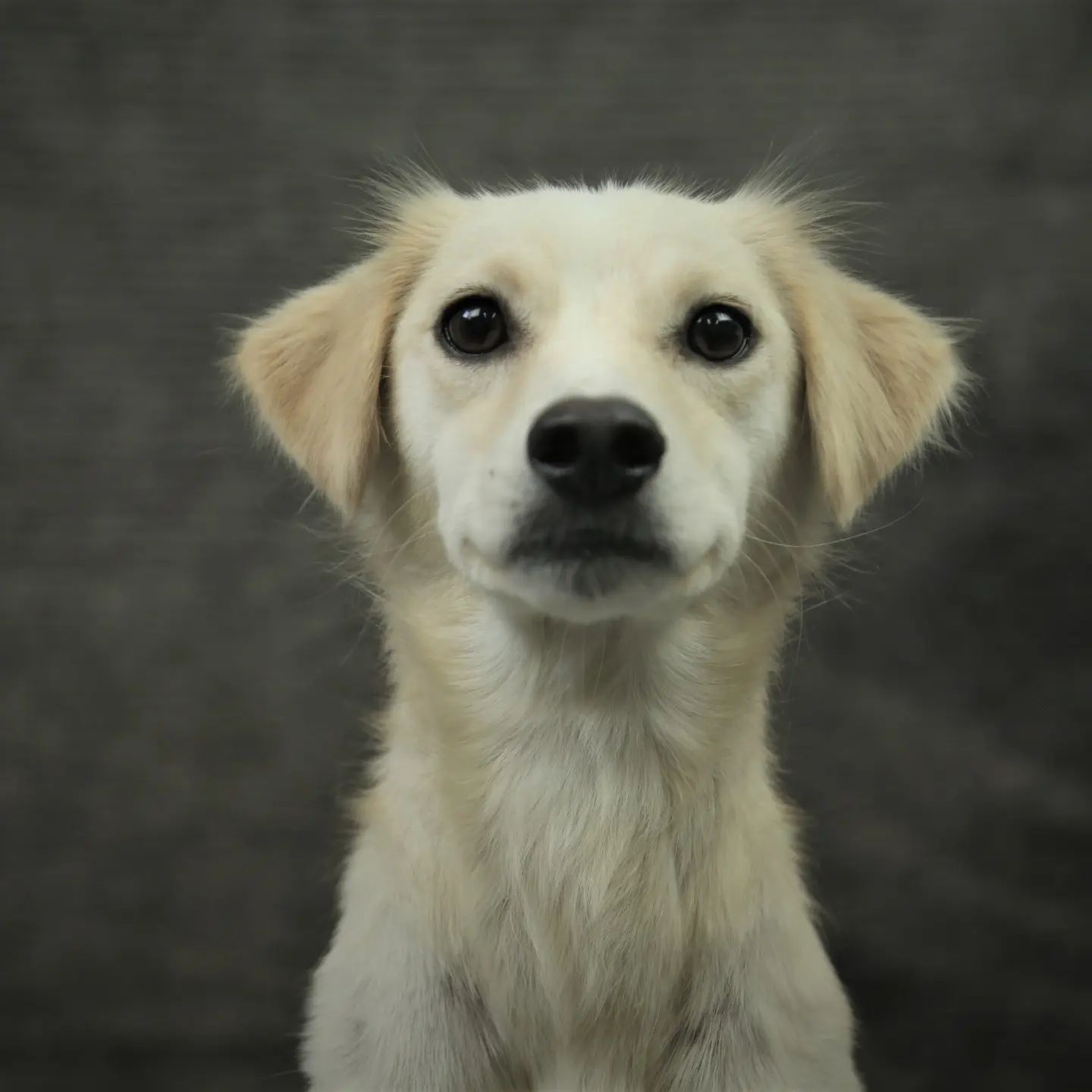 9. Smell the flowers (literally) at Wadi Asimah
This is like the real hidden gem of Ras Al Khaimah and the entire country. There's nothing more stunning than this place – it looks like it belongs in Europe!
Wadi Asimah is home to the most beautiful flower farm, all grown by local Mohammed Al Mazroui! It's home to over 30,000 flowers including hollyhocks, sunflowers, dandelions, marigolds and so many more. While it is a private farm, Al Mazroui opened it to the public in 2021.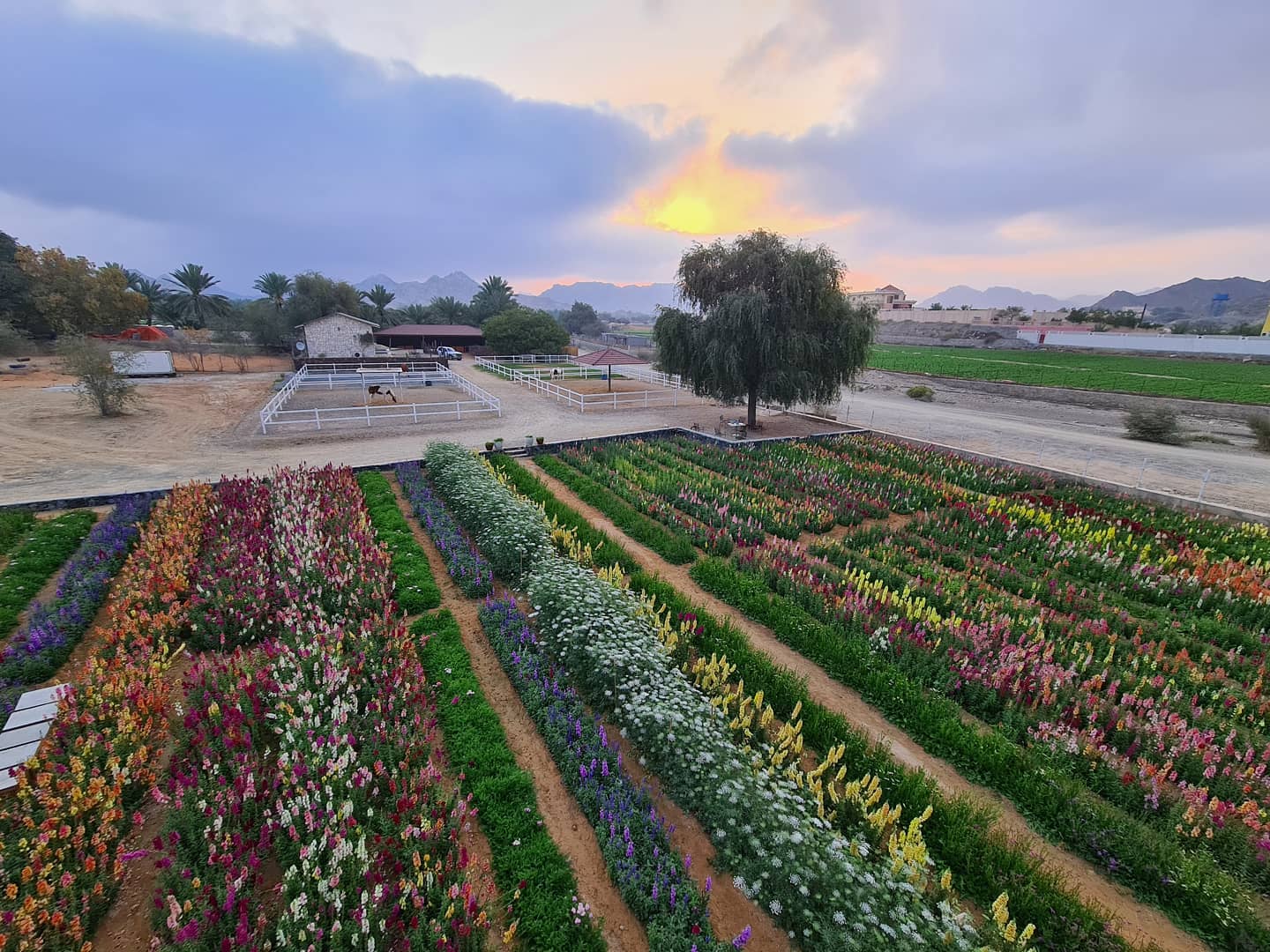 8. Live like a local at Al Hamra Waterfront
Al Hamra Waterfront is where it's all happening. It's a space for foodies, sailors, boat owners and everybody. It's got 7 waterfront restaurants overlooking the shimmering waters of the Arabian Gulf.
There's a sailing academy, a clubhouse, a yacht club and everything that a natural-born sailor would love.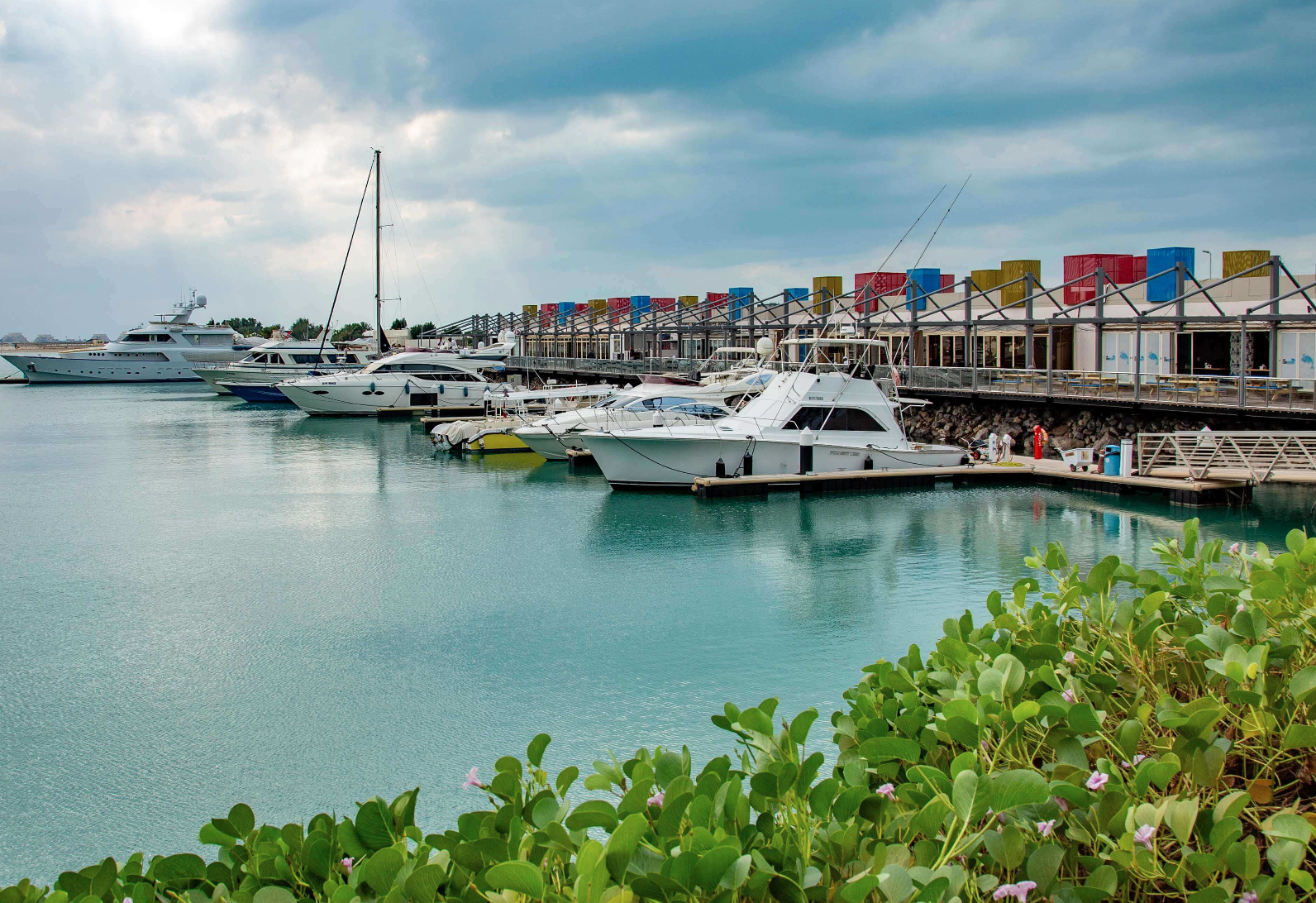 7. Hike the extraordinary Wadi Naqab
If you take the Red Wall hike, you'll end up at Wadi Naqab in Ras Al Khaimah. We're talking surreal rock formations, nature all around you, and absolute serenity.
If you're an outdoor enthusiast, Wadi Naqab is the place you want to hike at. It's part of the Hajar mountains so definitely for the intermediate hiker with some experience. Bring your camera because you can get award-worthy shots over there!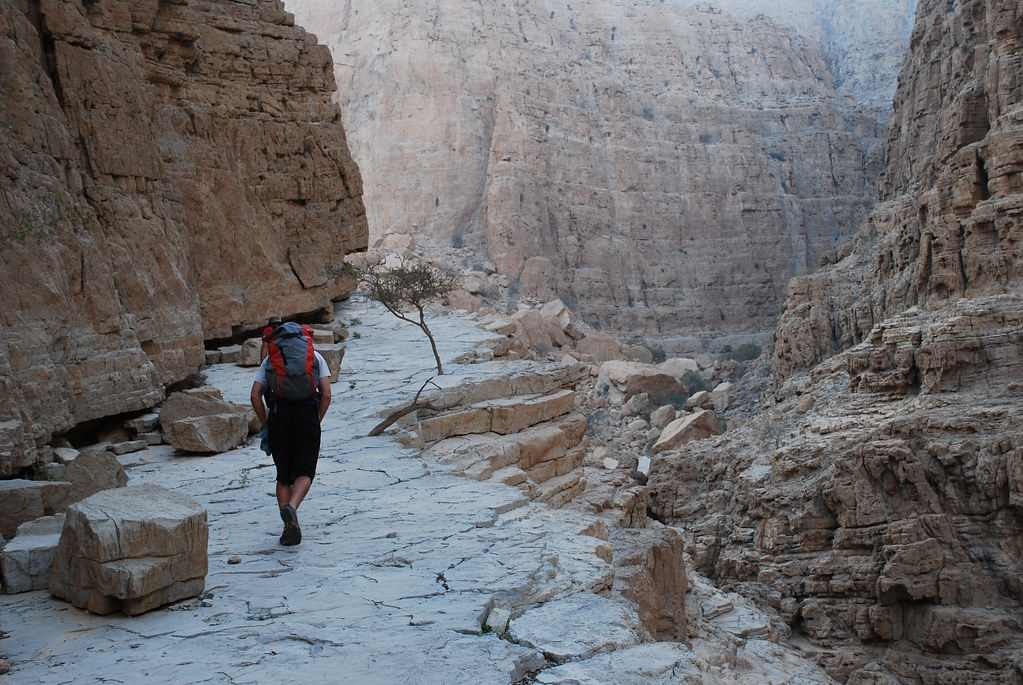 6. Try the best falafel in the emirate
Falafel Abu Naeem Restaurant has some of the best falafel sandwiches in the country! It's located at Al Muntasir road, Nakheel Area so type that location on Google Maps and grab some falafel, also the spicy shawarma is AMAZING.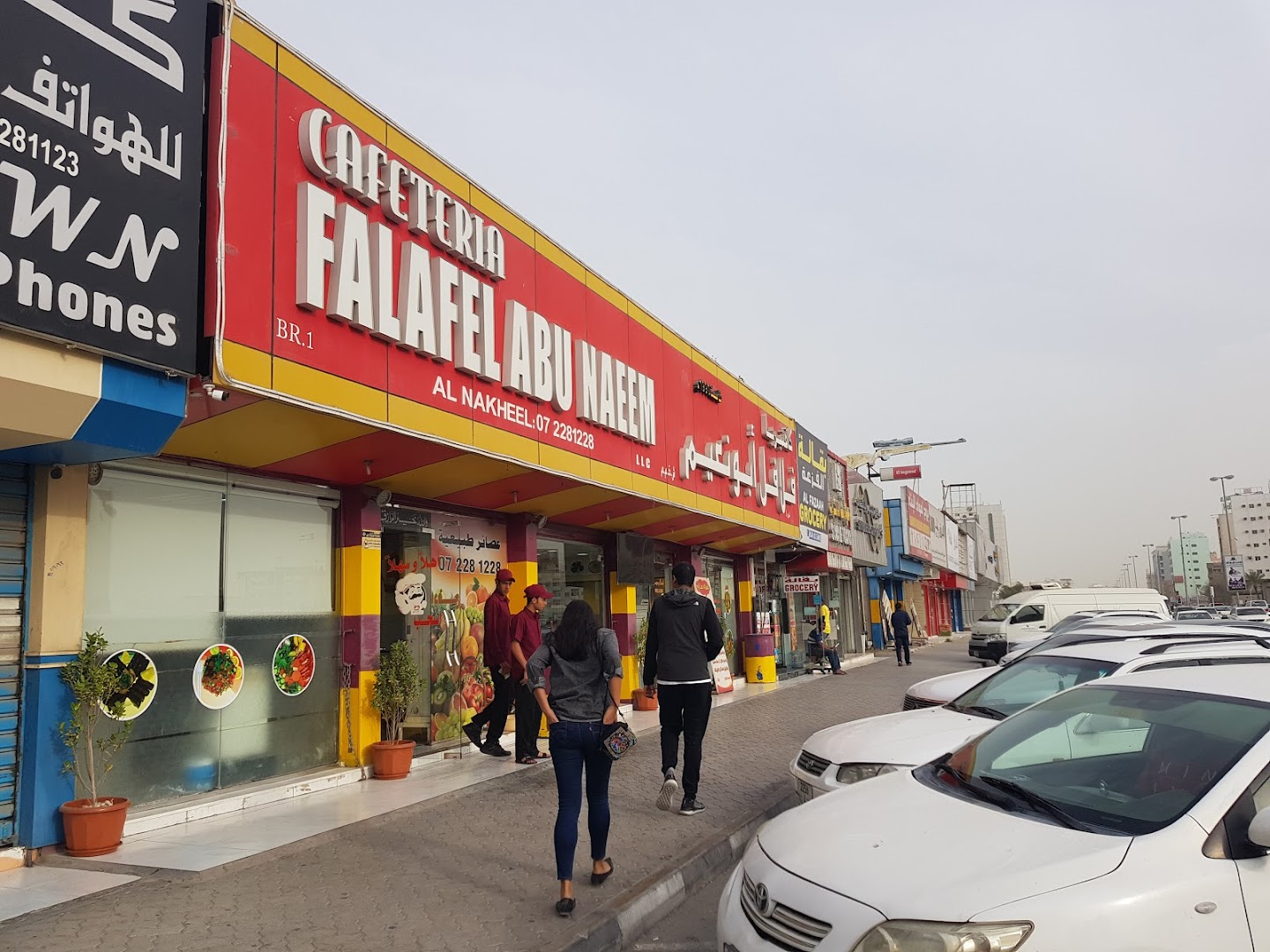 5. To see the wildlife
Ras Al Khaimah is pretty much a mountainous area with different wildlife. If you're going on a hike, walking around in the city, or taking a stroll by the beach, you're likely to spot a camel, oryx, and goat.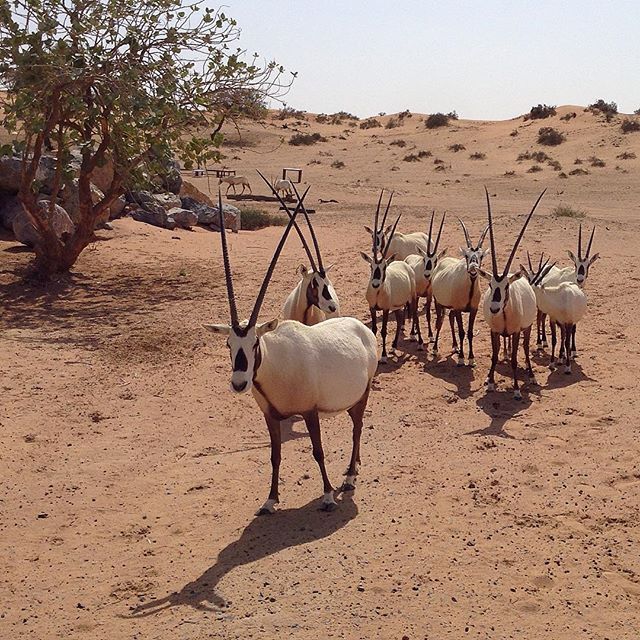 4. Take a hike or a dip at Wadi Shawkah
Wadi Shawkah is perfect if you want to see where the mountains meet the water. There are a few hiking trails and depending on which you take, you might find the heritage sites of some abandoned settlements and caves.
If you're more keep to taking a dip, definitely visit the dam and various pools of Wadi Shawkah. If it's just rained, be grateful because natural pools form due to the rugged terrain – so iconic!
Image via @thetraveleatduos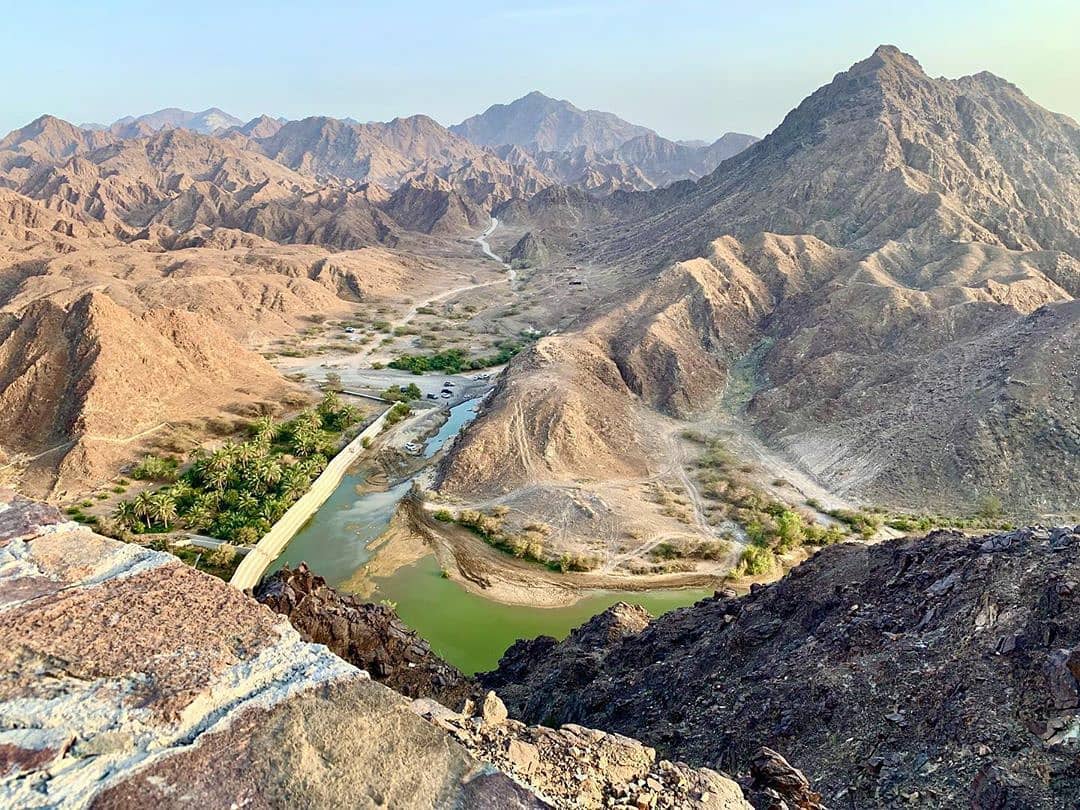 3. Grab a drink at Malik Al Karak Cafeteria
Fancy a cuppa tea? With some milk and cardamom? Lucky for you Malik Al Karak (a.k.a the king of karak tea) can be found across Ras Al Khaimah and it's SUPER affordable – like AED1!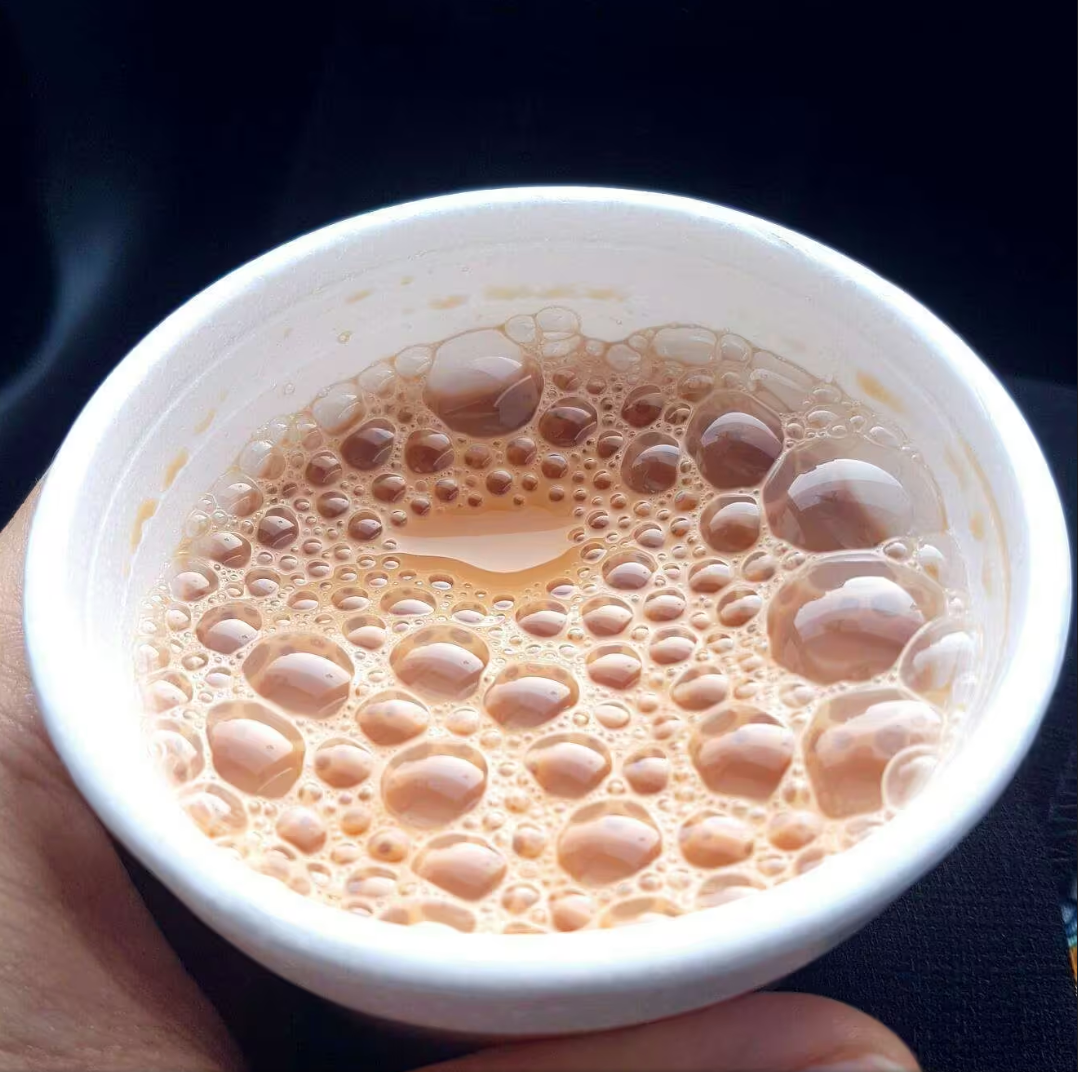 2. Learn about the history of pearl diving
Ras Al Khaimah's Pearl Museum gives visitors an insight into the major occupation of the early times of the UAE. You can literally watch the story of pearl divers unfold, from the equipment they used, to techniques and of course fishing out the pearls.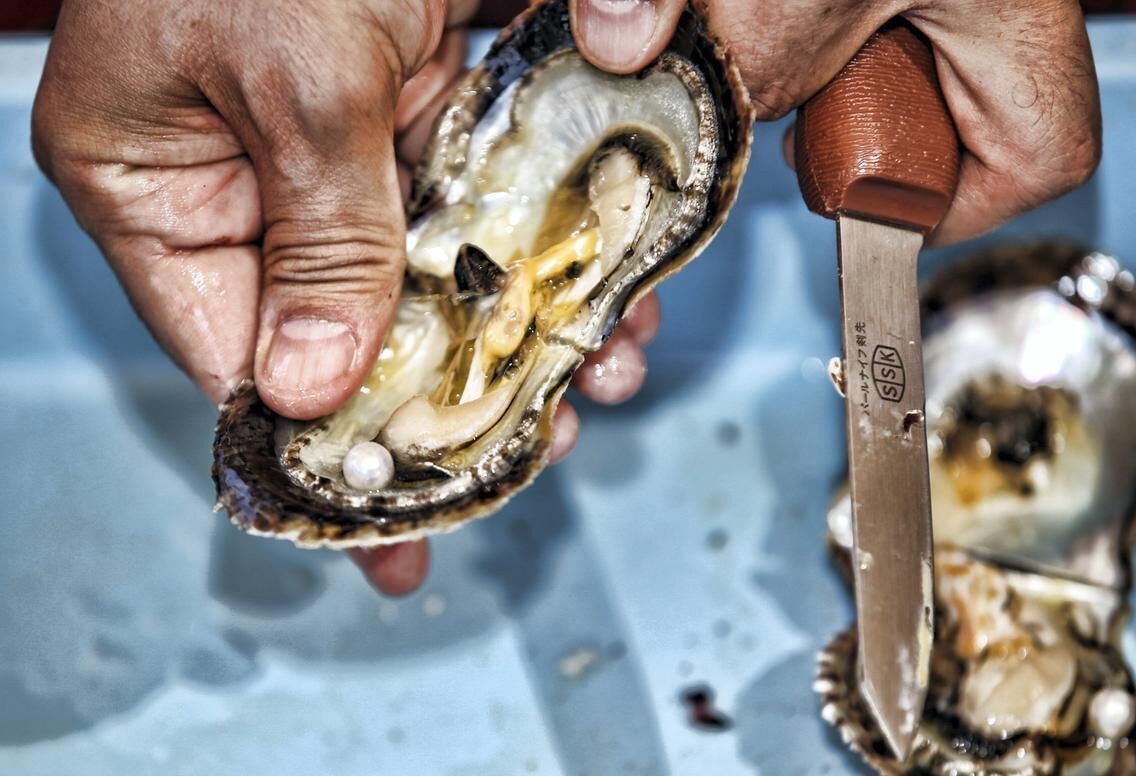 1. Live like Bear Grylls at his Explorers Camp in RAK
We've all watched Bear Grylls do some pretty adventurous things and we've all thought to ourselves that we could also, probably, no definitely, do the same things. Now you can! Grylls and his team created many survival courses that are not only educational, but they're legitimately FUN!
P.S. It'll reopen September 2022!