Latest
A Cat Was Tragically Hit To Death By A Speeding Car In Saheel Street 3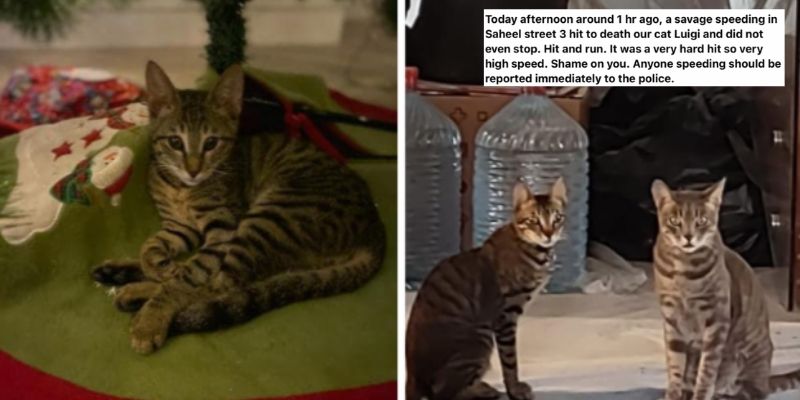 A Dubai pet owner is heartbroken after the freak death of her cat. Maria Luisa Panzica La Mana shared the tragic incident on Facebook. She said that her pet cat 'Luigi' was tragically killed to death by a recklessly speeding driver.
What was even worse is that after the terrible incident, the driver irresponsibly fled the scene. Maria added that anyone speeding must be immediately reported to the police.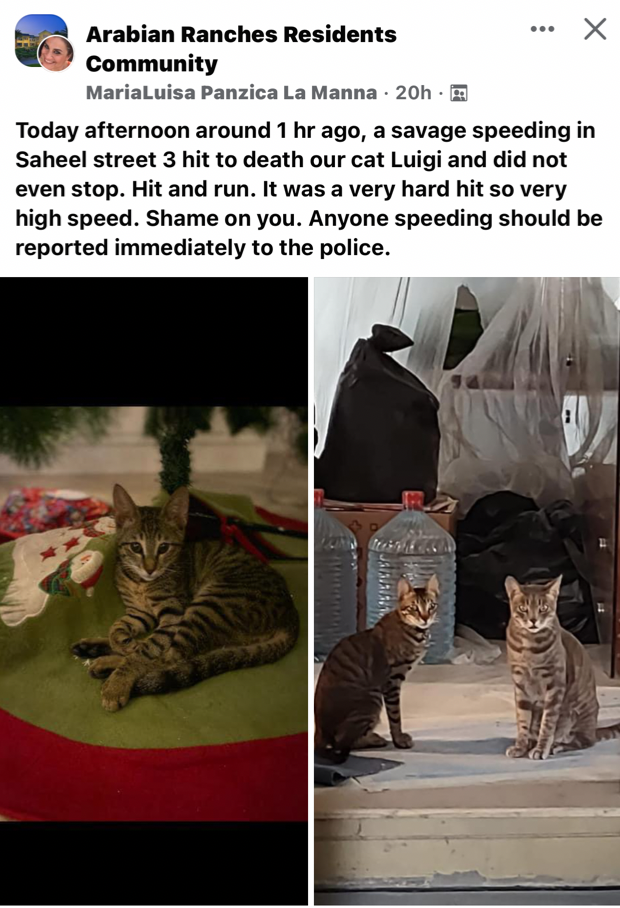 Dubai has hefty fines for over speeding
There are several violations which are classed as reckless driving in Dubai and the fines vary depending on the offence. Sudden swerving will cost you a fine of AED 1,000 and four black points on your licence. Jumping a red light will also cost you AED 1,000, plus 12 points on your licence and confiscation of your vehicle for 30 days.
Exceeding by 80 km/h over the specified speed limit will result in a fine of AED 3000, adding 23 black points and possible confiscation of vehicle and license for 60 days.
Other offences include endangering the lives of road users, not leaving a safe distance between vehicles and overtaking on the hard shoulder.