Latest
The Top UAE Love Stories Of 2020 Are Here And One Will Win A Trip To The Maldives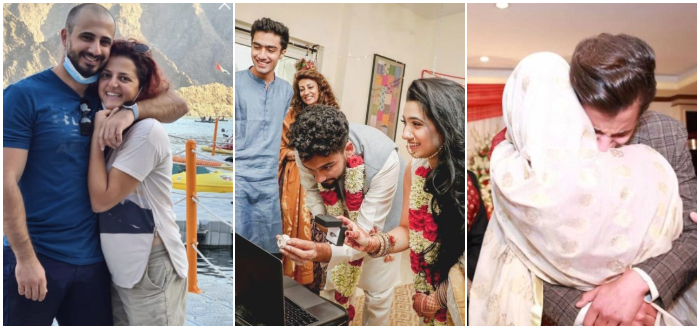 Okay, so we know 2020 was a tough year, but this Etihad / Maldives DREAM holiday has proved one thing: Love Wins!
Lovin shared a once-in-a-lifetime competition to our Instagram page and our DMs were FLOODED with gorgeous stories; some sad, some downright heartbreaking, but ultimately showing that love prevails, even in hard times.
We've shortlisted the top 5 stories and the winner will be announced next week
Everyone dreams of jetting off to the Maldives and Etihad is going to make it happen for one extremely lucky couple! The catch? They wanted to hear your 2020 love story.
Here's the shortlist of 5 special stories that grabbed our attention. One of the people below WILL win a luxe trip to the Maldives thanks to Etihad… Yaay!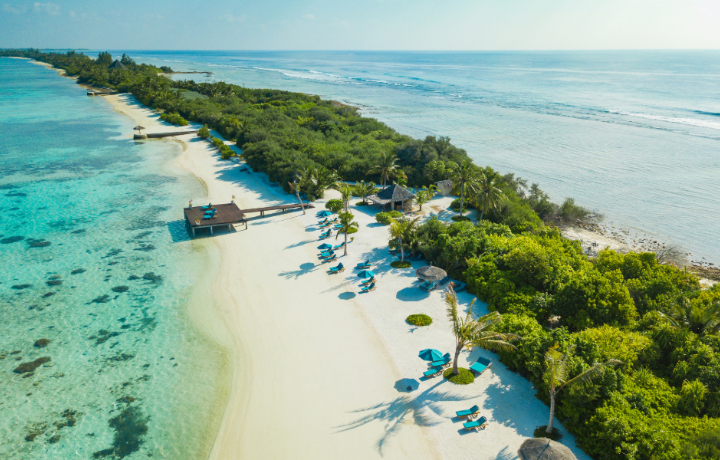 Martina – 'We both knew it was love at first sight'
Our love story. We had met just as lockdown was happening last year and when people say love at first sight I'd never believe them, until that day. We both knew it was love at first sight. I'm from Ireland and he is from Syria.
We met each other's families on Zoom
So we met each other's families over the months via zoom, having Zoom quizzes and chats with my family, they fell in love with him and could see how happy we were together. For our staycation in September, we went to Ajman with friends. My brother told me there was exciting news for the whole family to hear so arranged a Zoom meeting for everyone.
He arranged the Zoom proposal with my whole family
Little did I know it was organised between my brother and my husband that he would propose on Zoom with my family. After two months we got married on the 7th of November the day after my birthday. It was the best day even though none of our family or friends were there, we made it as special as we could and everyday we grow more in love.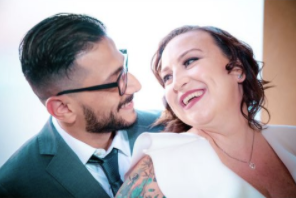 Ozel – "My uncle passed away the moment we entered the wedding hall"
Story Time: My wife and I got married back in December 2019. It was supposed to be one of the biggest weddings of Islamabad, Pakistan. Everything was going perfectly as planned but unfortunately my uncle passed away the moment we entered the wedding hall. There were tears from both side of the families – one was crying for their daughter, the other crying for the loss of a loved one. We had two more events planned which all got cancelled. Come March, the whole world went into a lockdown and we have not had a chance to go for our honeymoon or travel anywhere for that matter.
Ozel wants to give the dream holiday, to take away the guilt of the unhappy wedding day
I want to win the trip and take my wife on this trip because I still live with the guilt of not being able to give her a wedding that every girl dreams about. With COVID, finances have been tough.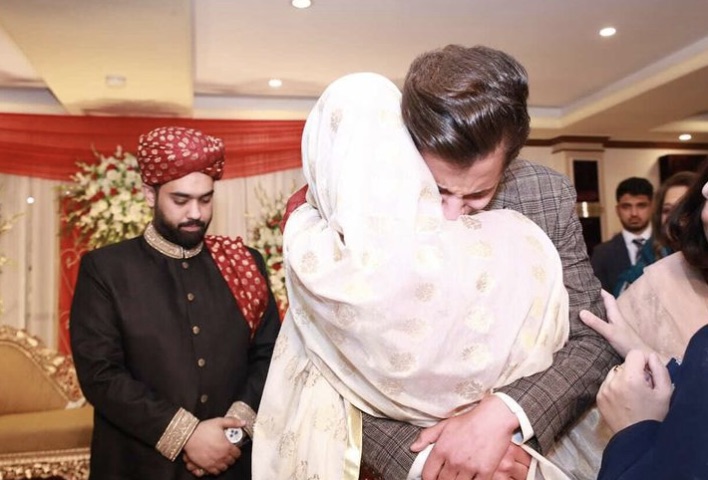 Fatima – "We met at work and instantly clicked"
Indian Boy, Pakistani Girl. He lost his job and we planned a wedding that was uncertain until literally the last day.

We met at work in Oct 2018 and instantly clicked and even though our countries are constantly at war, our families were very supportive. Love happened early and grew into something very strong and real. Fast forward to 2020.

Jan 2020 – Wedding bells! We were making plans for a December wedding with outfits, music, favours… While reading about this new virus on the news.
By March the plan for a dream wedding turned sour
March 2020 – No job, no visa, plenty of bills. He lost his job on the eve of lockdown and that's where things started to take a turn. Dubai can be expensive so immediately, like so many others, it's quite a desperate hunt right away.

June 2020 – No luck, no money.

It was looking more and more like he would have to leave back to India where it's nearly impossible for me to visit because I'm from Pakistan. What happens to us, we didn't know. So, we decided to have a COVID wedding featuring lawyers, Zoom and food from Zomato.

August 2020 – Date set (8th October). Full steam ahead (still no job) Since my father is not in the picture, it's very tricky for a Muslim woman to get married. We used the last bit of our savings on lawyers specializing in cases like ours. In a nutshell: A judge to marry us, a court to permit (from Ras Al Khaimah), medical tests (from Sharjah), my 70-year-old mum and sister flying in from Pakistan amidst the pandemic just because it would break her heart to see this over a video call.
They nearly lost all hope
October 2020 – My mum and sister flew in. His mum and brother live here. One week before the wedding our lawyer informed us that it's been rejected by RAK. 4 days before, he tried Ajman – rejected. 3 days before, Abu Dhabi – we hear it couldn't happen.

October 7th – Finally!

Then, with amazing support from friends and family and a blessed stroke of luck, it happened. We found a judge, in Dubai, willing to come home and marry us. Fantastic! 

So… on the 8th of October, we got married in front of a judge, a lawyer, 2 friends as my witnesses, both our mums and siblings, and our friends and family on Zoom.

Fortunately he landed a job shortly after too! We're still trying to keep our heads above water because of debt racked up… but things are finally looking better. We'd love nothing more than to celebrate this journey with a much needed honeymoon.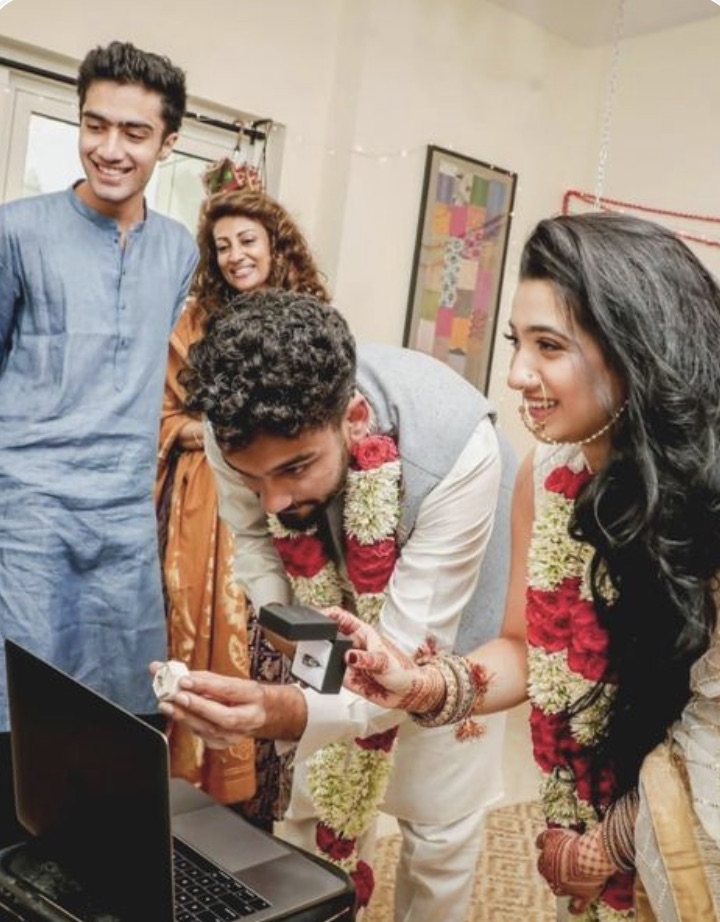 Susan Nour – "At first none of my colleagues wanted to go as everyone was scared of getting infected. I volunteered"
Me and my boyfriend met during the lockdown on a construction site at the new Skydive headquarters. At first, no one of my colleagues wanted to go as everyone was scared to get infected. I volunteered and have been thrown into this project where I found love.
If COVID didn't happen, they might never have met
It's for both of us the first serious relationship and I have never imagined that love can be so beautiful. We started dating during that time which was very difficult and saw each other with special permits on site. In two months we will celebrate our one year anniversary and we are closer and happier than ever before. Without Corona I would have not replaced my colleagues for this project and took over, and we would not have met.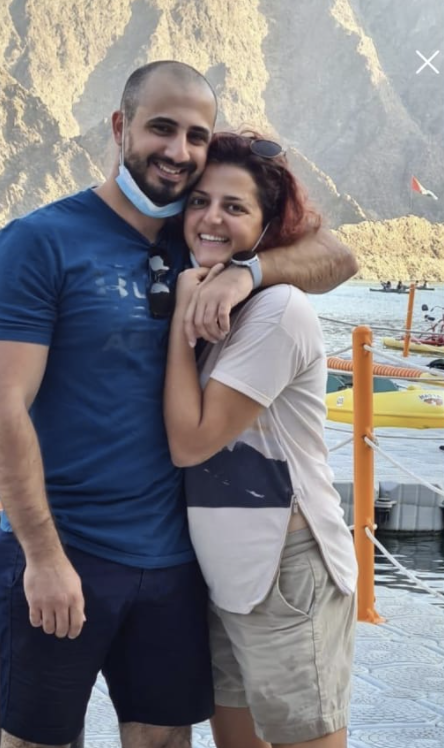 Mahinour – "We lost touch for seven years"
Here is my 2020 love story! Im 27 and when I was 15 I had already unknowingly met my now Fiancee. We met through my cousin when we were teenagers and maintained a friendship. We lost touch for 7 years however when the pandemic started back in March, I found a message from him checking up on me and saying that I came to his mind.
He messaged to check up during COVID… Now they're engaged
After responding to his check in message we started talking and hit it off. He lives in New York, I live in Dubai. We quickly realized the potential of this turning to something bigger and as soon as the lockdowns were lifted and flights started re-operating I flew to NY in August to see him and see how things go. I hadn't seen him in 10 years and had no idea what to expect or how things could turn out when we were face to face. Thankfully, it was one of the best trips of my life as we both quickly realized within a few days of me being there that we were soulmates this whole time. We decided to get engaged in October and are now planning our wedding. Really hoping we can win this Maldives trip as it is actually our preferred honeymoon destination!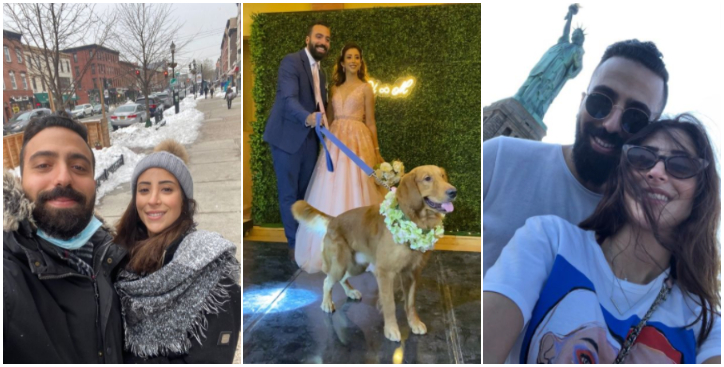 One couple will win the dream Maldives vacay thanks to Etihad – Tell us your favourite story in the comments!