expo-2020
You Can Access The First Month Of Expo 2020 Dubai For The Price Of A Single Ticket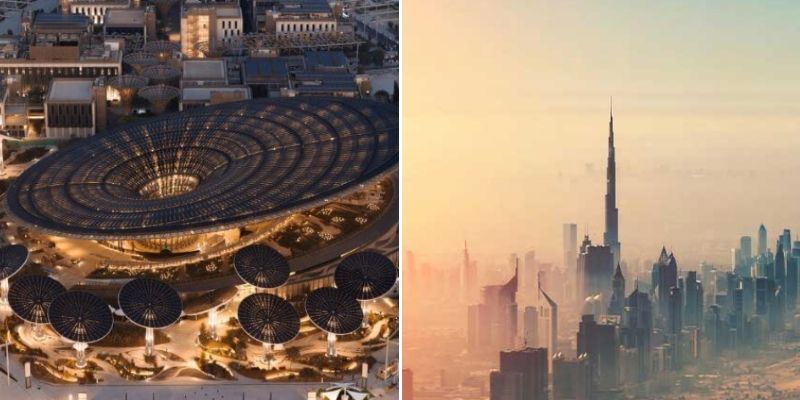 You Can Access The First Month Of Expo 2020 Dubai For The Price Of A Single Ticket
The WORLD is talking about Expo 2020 Dubai.
As the opening date looms, we're learning more and more about the incredible schedule of events planned throughout the first month, so taking advantage of this October month pass makes SO. MUCH. SENSE.
You can get a pass that will let you access EXPO 2020 Dubai for the entire month of October for AED95, that's the cost of one adult day pass! The pass also gets you 10 'Smart queue' bookings meaning you can SKIP the queue at specific locations at least 10 times – Convenient!
This deal is only available until October 15 – you can purchase tickets for EXPO 2020 right here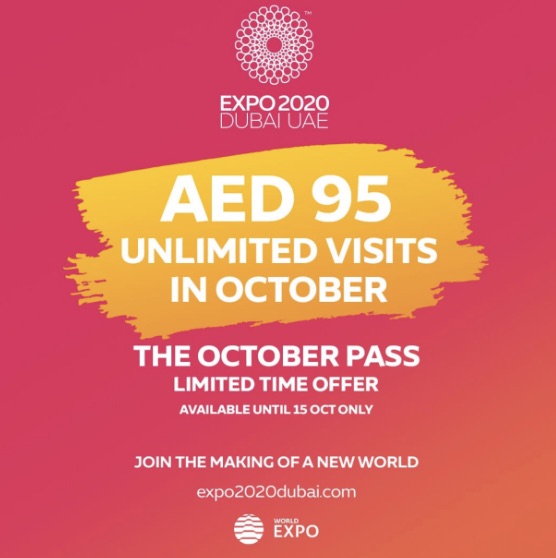 What the October pass gets you
Unlimited daily access for the entire month of October
10 Smart Queue Bookings per day for participating pavilions and attractions, so you can skip waiting in long lines
On sale until 15 October 2021
All visitors, including those who are eligible for free tickets, must obtain a ticket to enter Expo 2020
Free access is available for kids and youth under 18, tertiary and higher education students, seniors 60 years and above, and people of determination (+1 companion at half price), please see the other ticket types to book
*Expo 2020 Dubai reserves the right to modify ticket benefits without prior notice
*Tickets are non-refundable, and non-transferable (after first use).
*For security purposes, when using the ticket for the first time, an image capture identification method will record the ticket holder's identity at the Expo gate.
*Terms and conditions apply.
192 Country Pavilions, up to 60 live events EVERY DAY, the EXPO 2020 programme is officially packed and one visit simply won't be enough!
ندعوك إلى مشاركتنا لحظات تاريخية ومشاهدة حفل افتتاح أكبر لقاء ثقافي في العالم. استمتع بكل لحظة عبر متابعة تغطيتنا الحية لأمسية ملؤها الإبهار والمتعة. يمكنك مشاهدة حفل الافتتاح يوم 30 سبتمبر في تمام الساعة 7:30 مساء (بتوقيت دولة الإمارات) عبرالرابط https://t.co/vq11rczXOp. pic.twitter.com/SW7NRtkZZx

— Expo 2020 Dubai (@expo2020dubai) September 19, 2021
8 years of continuous work, the scale of the project has to be seen to be believed
ثمانية أعوام من العمل والتفاني، ولم تعُد تفصلنا سوى 5 أيام عن الترحيب بالعالم. هذا وقتنا!#إكسبو2020 #دبي #5_أيام_لننطلق

Eight years of dedication and now we are only 5 days away to welcoming the world. This is our time!#Expo2020 #Dubai #5DaysToGo pic.twitter.com/RGJMb7ayMk

— Expo 2020 Dubai (@expo2020dubai) September 26, 2021
You can also purchase a pass for the entire season for AED495
Reminder! Kids under 18 go free
Senior citizens go free
People of determination and all students go free