Latest
RAK Is Getting An Iconic Music And Wellness Festival This October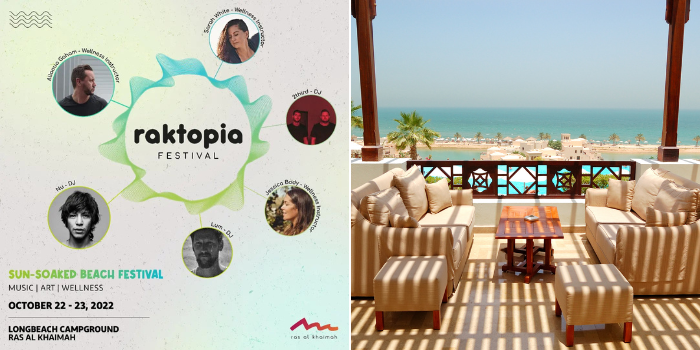 Ras Al Khaimah is going to get pretty lit this October with its very own wellness and music festival RAKtopia.
It sounds like the name suggests, a utopia in Ras Al Khaimah!
Raktopia will have artists, ceramic and mandala workshops, meditation and pilates classes and local DJs at Longbeach Campground on October 22 and 23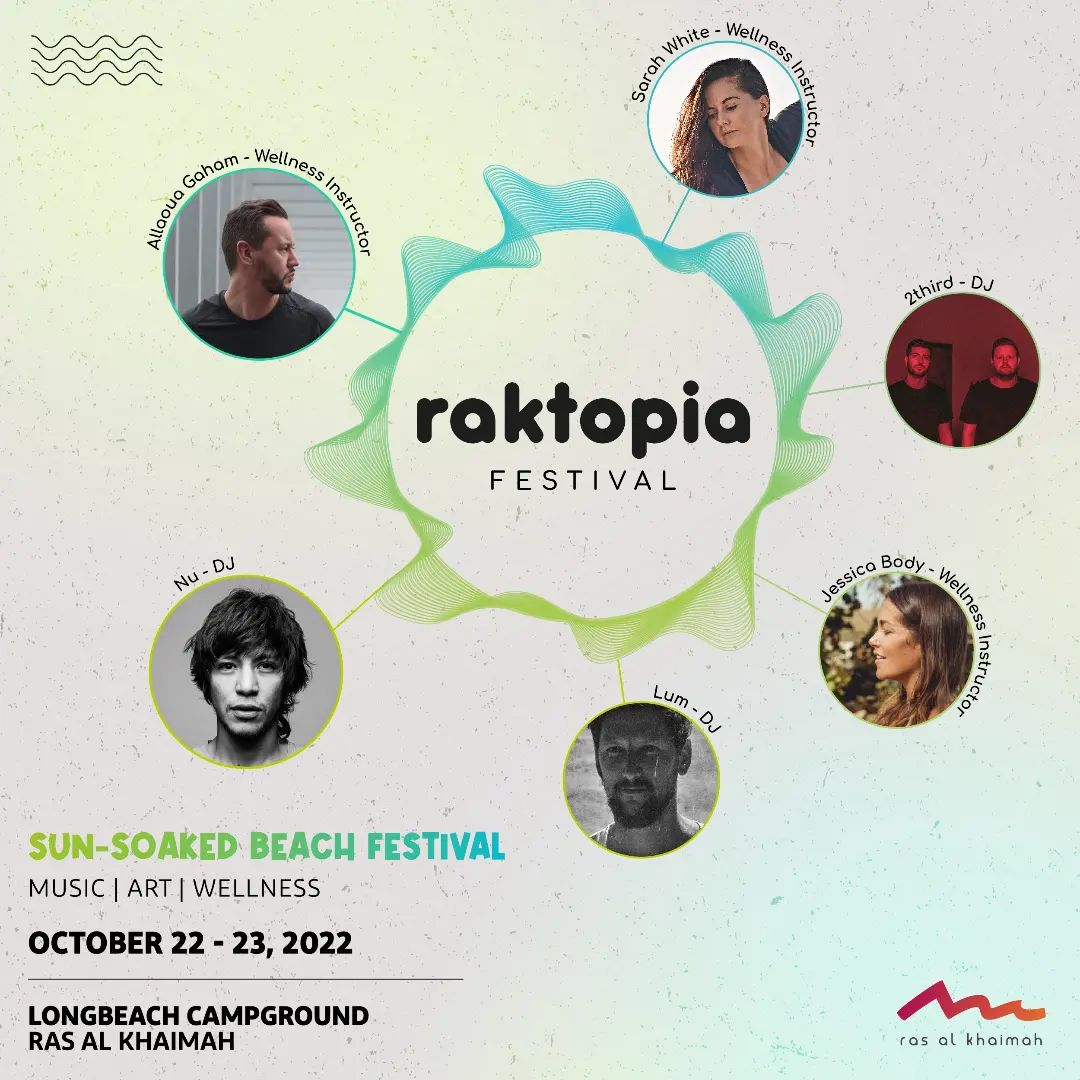 So who are you likely to see? DJs NU, LUM and 2Third will be pumping out electronic music well into the night but in the morning it's all about relaxation. Yogi Allaouna Gaham will host a body movement awareness class, while Sara White will guide you through a serene meditation session. You can get your body movement in Tamara Khoury's Pilates classes and end it off jamming at Charl Chakra's session.
Tickets are limited and available to purchase from Platinumlist, with early bird tickets available now.
Sounds like the perfect getaway and mix of relaxation and partying.