Latest
RAK's First Ever Hot Air Balloon Experience!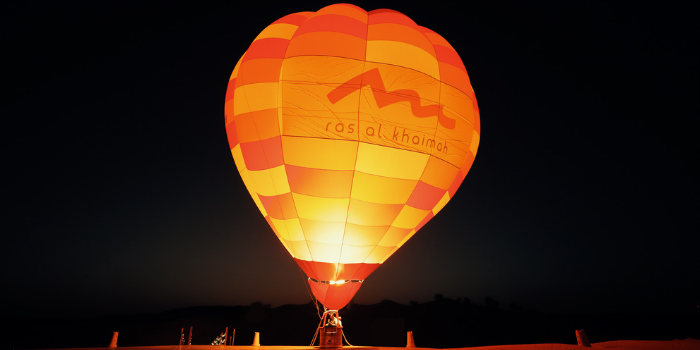 Ras Al Khaimah is now home to a very cool hot air balloon ride!
Ras Al Khaimah has launched the emirate's first-ever hot air balloon ride so you can enjoy RAK's breathtaking views from above!
What? The balloon accommodates two adults at a time and rises to a height of 30 meters, so you can enjoy a 360-degree view of the mangroves and mountains. Ages 5 to 75 years old are welcome, including people of determination.
Where? Manar Mall, Ras Al Khaimah
When? The attraction operates daily from 5pm to 7pm.
How much? The 10-minute ride is priced at AED75.
The new attraction is operated by the UAE's General Civil Aviation Authority (GCAA), by certified pilots with loads of experience in the ballooning industry so no need to fret safety measures!
Another really exciting launch is also coming up for the emirate! A 20-minute aerobatic flight experience with a Red Bull Air Race type aircraft. The very high-performance aerobatic airplanes will accommodate two people, the pilot plus a passenger, and is going to be an adrenaline packed experience