Latest
Stormzy Shares An Adorable Moment With His Lil Fan At The F1 Concert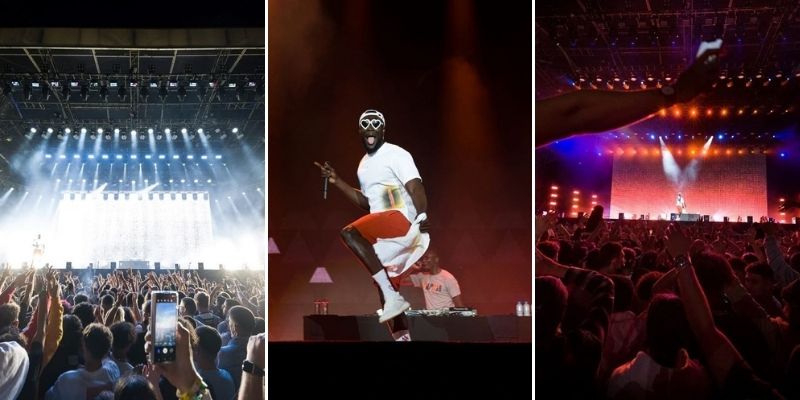 And, he's back with a BANG! After wowing fans at the Redfest DXB festival in Dubai,  British rapper Stormzy flew down to Dubai to thrill fans at the Abu Dhabi F1 after-race concert at Etihad Park.
The show was as grand as can be- to say the least!
But, the highlight of the gig was the superstar's cute tete-a-tete with a lil fan!
As he walked past the crowd, Stormzy shared an adorable moment with a little boy, and even engaged in a small chat.
Gig highlight: Stormzy coming up to my mate's little one and chatting @F1, telling him to switch to @MercedesAMGF1 🤣🤣

(That's some endorsement for this weekend right there, @LewisHamilton @ValtteriBottas 😄)#AbuDhabiGP #MercedesAMGF1 pic.twitter.com/1ru9d7T58F

— ✍️ Rachel McArthur (@raychdigitalink) December 11, 2021
Ain't that super-cute?
With a killer DJ, lively lighting, high-tech visuals and an ever-cheering fan crowd, Stormzy literally owned the show
View this post on Instagram
He kicked off the evening with Big Michael, a strident motivational anthem fit for these times
View this post on Instagram
He followed it up with other famous hits including Audacity,Cold and First Things First, Heavy is the Head, and other popular numbers
On a separate note, it was quite nice to hear Yas / Abu Dhabi shout this 😬😁 #Stormzy #AbuDhabiGP pic.twitter.com/DjABNUIKGy

— ✍️ Rachel McArthur (@raychdigitalink) December 11, 2021
Ahhh, such a sight to see
View this post on Instagram