Latest
Suhail Star Spotted: UAE's Weather Is About To Get Cooler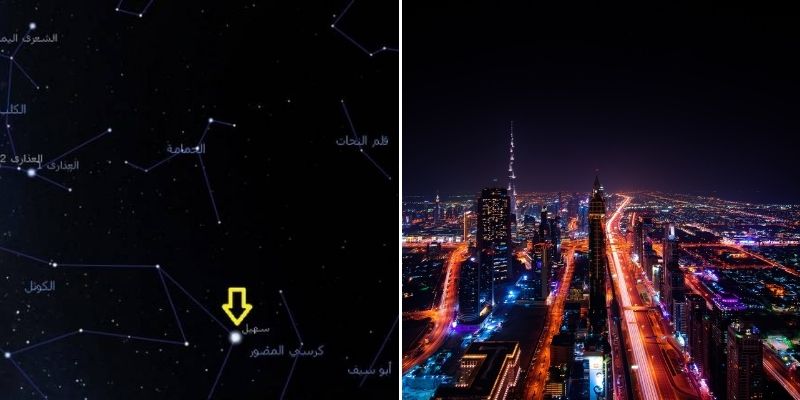 Suhail Star Spotted: UAE's Weather Is About To Get Cooler
If you've been huffing and puffing in your outdoor walks around the UAE lately, you're in for some good news. Earlier this week, stargazers from the Astronomy Centre announced that the Suhail star had been spotted.
What does this mean?
Well, generally the sighting of the Suhail star over this part of the world marks the shift towards the weather: so from these warm climates to cooler weather.
The star was sighted at around 5am on August 23, 2021 and although this doesn't mean that it'll immediately get colder over night – it's a great reminder that it is soon to come.
In the below tweet, Ibrahim Al Jarwan, Member of the Arab Union for Astronomy and Space Sciences announced the sighting of the Suhail star.
24 أغسطس..النجم "سهيل" يطلع في سماء الإمارات، ويظهر من الأفق الجنوبي الشرقي فجرا قبل شروق الشمس بنحو 50 دقيقة خلال الاسبوع الأخير من أغسطس، ويتقدم وقت طلوعه فترة مكثة فوق الأفق ليلا تدريجيا.

عدت العرب طلوع النجم سهيل دلالة على جلاء القيظ وانكسار شدة الحرارة.

إبراهيم الجروان pic.twitter.com/OZc76H2YhZ

— القبة السماوية (@ShjPlanetarium) August 24, 2021
Which one is the Suhail star?
It's basically the second-brightest star after Sirius, and The National even reported that there was once a time when this star guided pearl divers and Hajj pilgrims as they walked the night.
You know, prior to Google maps and all.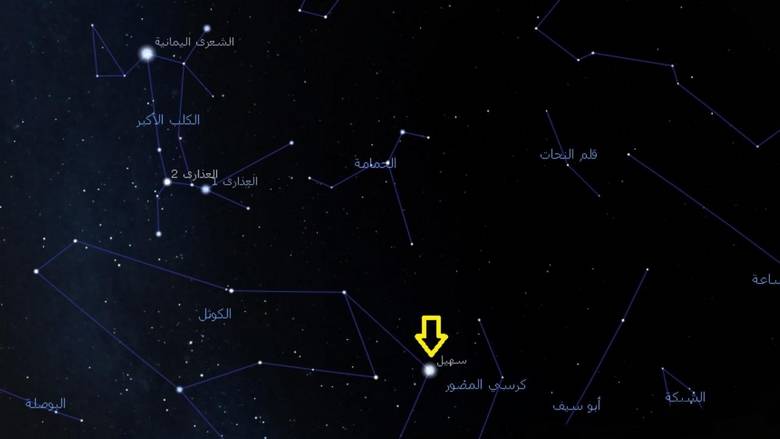 Dubai residents waiting for any slight hope that winter is coming
<iframe src="https://giphy.com/embed/3oKHWgvSdGuvZfMktq" width="480″ height="276″ frameBorder="0″ class="giphy-embed" allowFullScreen></iframe><p><a href="https://giphy.com/gifs/movie-hot-summer-3oKHWgvSdGuvZfMktq">via GIPHY</a></p>