Uncategorized
Ras Al Khaimah Police Carried Out 78 Mountain Rescue Operations in 2021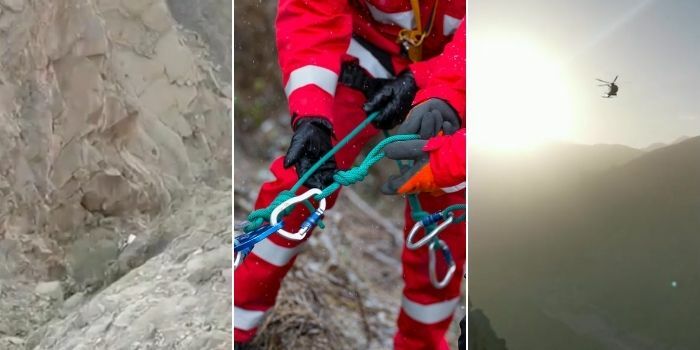 Ras Al Khaimah is an absolutely breath-taking emirate but can also be slightly dangerous due to its mountainous terrain. You read on the news of many rescue missions that occur in RAK, like people getting lost due to the park paths on the mountains or hiking injuries.
The department also participated in 20% of the nationwide missions last year, and no deaths were reported.
Colonel Pilot Saeed Al Yamahi, Head of the Ras Al Khaimah Police rescue Aviation Department, stated that during the rainy season, the department provides 24/7 services to monitor those who visit the mountains and valleys, despite police warnings. During the wintertime, they reported having more rescue cases. He's also calling on the public to adhere to all the warnings. Those who participate in mountain sports are especially advised not to cut through valleys and avoid the rugged terrain during the rainy season.
RAK Police carried out 78 rescue missions in 2021
إخلاء طبي لثلاثة أشخاص تعرضوا لحادث تدهور في جبل ينس برأس الخيمة#وام https://t.co/etVeZMF8Z0 pic.twitter.com/LViJjbd04Z

— وكالة أنباء الإمارات (@wamnews) February 6, 2022
Just yesterday, 3 residents were rescued after their vehicle fell off a mountain in Ras Al Khaimah
3 Filipinos got into an accident in RAK and their vehicle fell off the mountain road. They sustained injuries during the accent reported at Jebel Yanis. The National Search and Rescue Centre, Ras Al Khaimah Police and National Ambulance teamed up to complete the rescue mission. Luckily they were rescued and rushed to the Saqr Hospital.