Al-khobar
5 Reasons Everyone Should Visit Khobar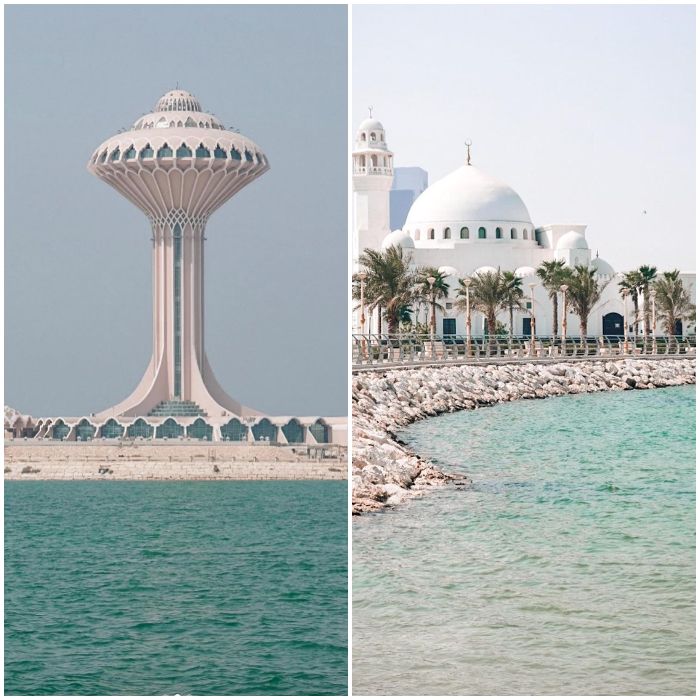 Located on the Arabian Gulf, Khobar is the heart of the Eastern Province. Its close proximity to the coast makes it a paradise for water lovers and outdoor enthusiasts, yet it still offers the arts, culture and entertainment of a metropolitan city. There are many reasons to visit Khobar.
Whether you visit for a quick weekend or a longer stay, here are five of the best things to do in Khobar.
View this post on Instagram
1. The Corniche
One of the most picturesque waterfronts in the Kingdom, Khobar's corniche features the iconic Khobar Water Tower, a variety of restaurants and a beautiful white mosque which stands out against the miles of blue water.
As beautiful at night as it is during the day, you can simply stroll along the waterfront or even rent a bike to take in the views.
View this post on Instagram
2. The Museums
Regardless of your age, the museums are one of the best reasons to visit Khobar for a chance for fun and learning for all. The King Abdulaziz Center for World Culture, also known as Ithra, offers world class exhibits, performances, restaurants and a library. It was even named one of TIME's Greatest Places to Visit.
Scitech is great for science enthusiasts and even boasts an IMAX theatre.
View this post on Instagram
3. The Beach
Half Moon Beach is reason enough to visit Khobar, whether you want to take a dip in the warm waters or pack a picnic to enjoy with a view. Make sure you don't miss the glorious sunset.
View this post on Instagram
4. The Food
Get a big city feel at either Ajdan Walk or the restaurants at the Villagio. Both of these open-air complexes offer many of your favorite restaurants as well as more regional tastes. Visitors are also mesmerised by the fountain shows and other water features.
View this post on Instagram
5. The Adventures
One of the reasons to visit Khobar is the perk of being close to the coast, but still near the desert. There are many opportunities for sports and adventure. Visitors can enjoy the thrill of scuba diving, quad biking, paragliding among many others with local tours.
READ NEXT: The 8 Most Instagrammable Saudi Arabia Road Trips