Al-khobar
A Massive Shopping Mall Project Is Near-Completion In Al Khobar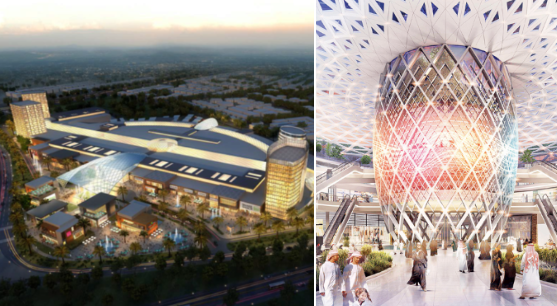 It was announced some time ago that two huge real estate development projects were coming to Saudi Arabia – one in Riyadh and one in Al Khobar – through a partnership between two Saudi and Kuwaiti companies.
The projects would both be called The Avenues and are to be massive multi-purpose towers, one in Riyadh and one in Khobar each
However, the Riyadh project was recently put on hold due to the uncertainties of finances during a COVID-19 era.
The Avenues – Riyadh was going to be a mega-mall, which would house more than 1,300 stores and consists of diverse districts designed with different themes that bring several cities into one.
It would also include five multi-purpose towers, consisting of hotels, exhibition, conference halls, residential apartments, offices, and medical facilities, making it one of the largest commercial complexes in the Middle East.
And even though the Riyadh project is sadly on hold, updates show that the project in Khobar is near completion!
شركة المباني الكويتية:

نعمل على إنهاء التصاميم التفصيلية النهائية لمشروع أفنيوز #الخبر الذي يمتد على مساحة تفوق 197 ألف م2 pic.twitter.com/oDMD8jJMpO

— مشاريع السعودية (@SaudiProject) August 17, 2021
Exciting!
The Avenues is also the largest shopping mall in Kuwait
#الكويت #الافنيوز #kuwait #avenues @The_Avenues @965_Kuwait_ 🇰🇼🇰🇼🇰🇼🇰🇼🇰🇼🇰🇼🇰🇼🇰🇼🇰🇼🇰🇼🇰🇼🇰🇼🇰🇼🇰🇼🇰🇼🇰🇼 pic.twitter.com/SPFLOhPxRS

— ﮼الياقوت (@Aalyaqout) August 16, 2021