Best of
5 Of The Most Instagrammable Coffeeshops In Jeddah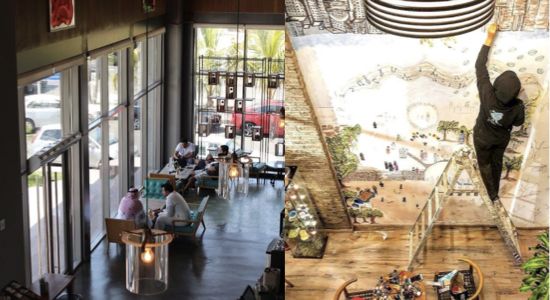 Looking for a comfortable space in Jeddah that has got great coffee and tea, is quiet enough to get some work done, and also is just Instagram goals?
Look no further, these are the top five coffee shops to check out in Jeddah that are perfect for everyone.
Also, they are all locally owned so it is also a great way to support Saudi entrepreneurs!
Brew 92
It is one of the most popular hangout spots in Jeddah but also manages to never feel crowded. Plus, they have a great collection of teas, coffees, and snacks.
View this post on Instagram
Boho Cafe
Their Instagram bio says they are a 'liquid art house' and, as abstract as it may sound, it makes complete sense once you step inside the space. It has a GREAT selection of beverages (and snacks) but what is unforgettable about the space is the vast collection of art it houses. Some of it is also for sale! They also host a lot of events to support local singers and other artists so it is a great place to get to know people in the industry.
View this post on Instagram
Bafarat cafe
There are currently just two Bafarats across the world – one is in London and the other is in Jeddah. And if London is a little out of reach at the moment, hop into their Jeddah branch to try some great specialty coffee. Also, the decor is perfectly elegant and trendy, just right for some great pictures.
View this post on Instagram
Cup & Couch
They have two branches in Jeddah right now and both have a wonderfully comfortable and casual feel. Great coffee and a nice ambiance to lounge in with friends.
View this post on Instagram
Ekleel Cafe
This minimal, trendy coffee shop is a great place to get some work done in a bright, cozy space.
View this post on Instagram