Best of
5 Novels Set In Saudi Arabia That Will Offer You Fab Insights Into Life Inside The Kingdom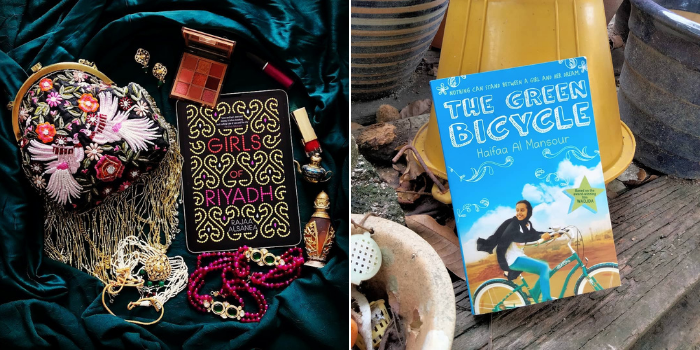 Any bookworm can attest to the fact that there is a severe lack of fictional literature set in Saudi Arabia in the English language. So, if you're seeking for books about Saudi Arabia that aren't non-fiction, you've come to the correct place since we've sifted through a lot of them to come up with this list. Bookmark this!
1. Girls Of Riyadh
Arguably, the most famous book in English by a Saudi author – it's honestly a shame that the Rajaa Alsanea hasn't written any other book since. The book is so captivating that you'll want to finish it off in one straight sitting.
View this post on Instagram
2. Desert Promises
A disclaimer here – this is a book that I had the privilege to co-author, so just putting it out there. It narrates an uncanny love story of an expat man and a Saudi woman and tells their story through the prism of a rapidly changing country.
View this post on Instagram
3. Road To Mecca
Okay, yes it's not fiction but it's one of the finest books on the English language set in this part of the world so we couldn't leave it out. Written by an Austro-Hungarian convert to Islam, Muhammad Asad, this is one life changing book. It's got the pace of an engaging novel but it's also got something in it that tells you to slow down 'cus the things covered by Asad are so profound that it'll take you time to absorb it all.
View this post on Instagram
4. HWJN
The book, which was first published in Arabic, was an instant hit, selling out so quickly that there was almost a scarcity when it was launched. Since then, it's been translated into English and is almost like a Saudi version of Twilight, in which a Saudi girl falls in love not with a vampire but with Jinn.
View this post on Instagram
5. The Green Bicycle
Based on Haifaa al Mansour's groundbreaking film Wadjda, this book also written by her, narrates the beautiful coming of age story of 11-year-old Wadjda in a book format. If you loved the movie, you'll love this too.
View this post on Instagram