Best of
Here Are 7 Activities You And Your Fam Could Do Together This Sha'bana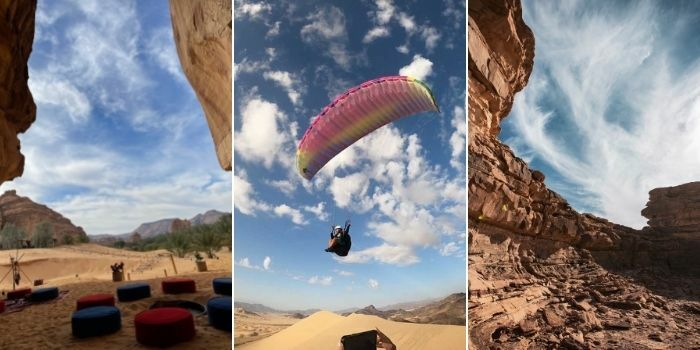 As you know, Ramadan is expected to start on April 2. Although we're all waiting for the moon sighting to confirm the dates, what we do know is that Sha'bana is a time to spend with family and friends over some thrilling activities.
The Holy Month is just around the corner and for that reason, we're rounding up 7 pre-Ramadan celebrations for Sha'bana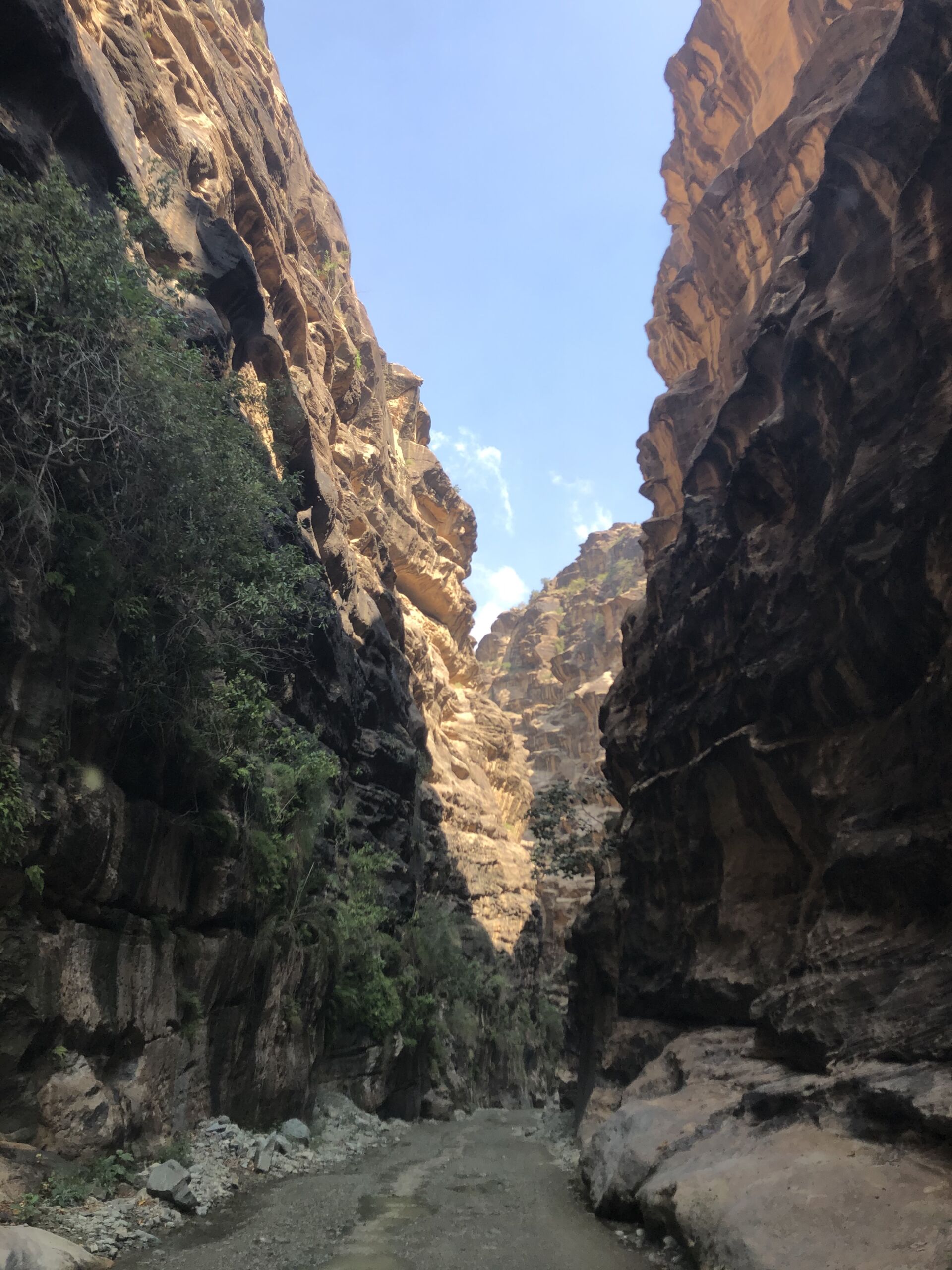 7. How does island hopping, kayaking and BBQing sound? AMAZING
The Kingdom has some amazing hidden gems and wouldn't it be something to see it from an island's point of view? Off the coast of Al Lith, just about 200km south of Jeddah, the open sea awaits, and it's nothing like Cast Away. At this time of year, you might get a glimpse of whale sharks and don't fret because they mean no harm if you dive near them. It's an absolute must-do activity, so don't forget your goggles and underwater camera so you can remember diving with the big boys, forever.
Click here to book your getaway!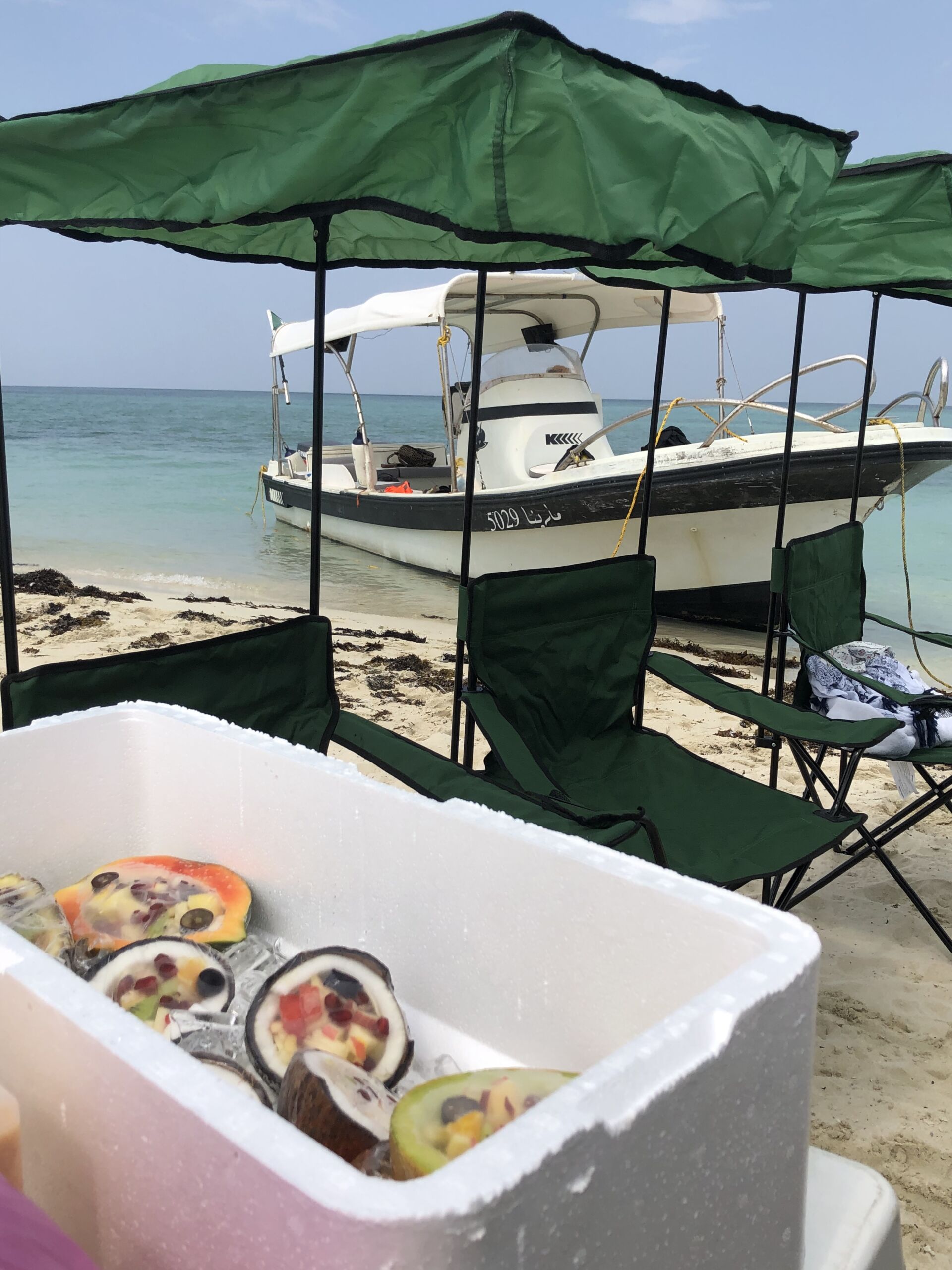 Day 6. Paragliding over desert dunes sounds like a blast
This one is mesmerizing because you'll feel what it's like to spread your wings and fly. Go paragliding over the stunning desert dunes in Medina. What's amazing is that after the instructor guides you up, they'll have you do the flying.
Book your paragliding experience now.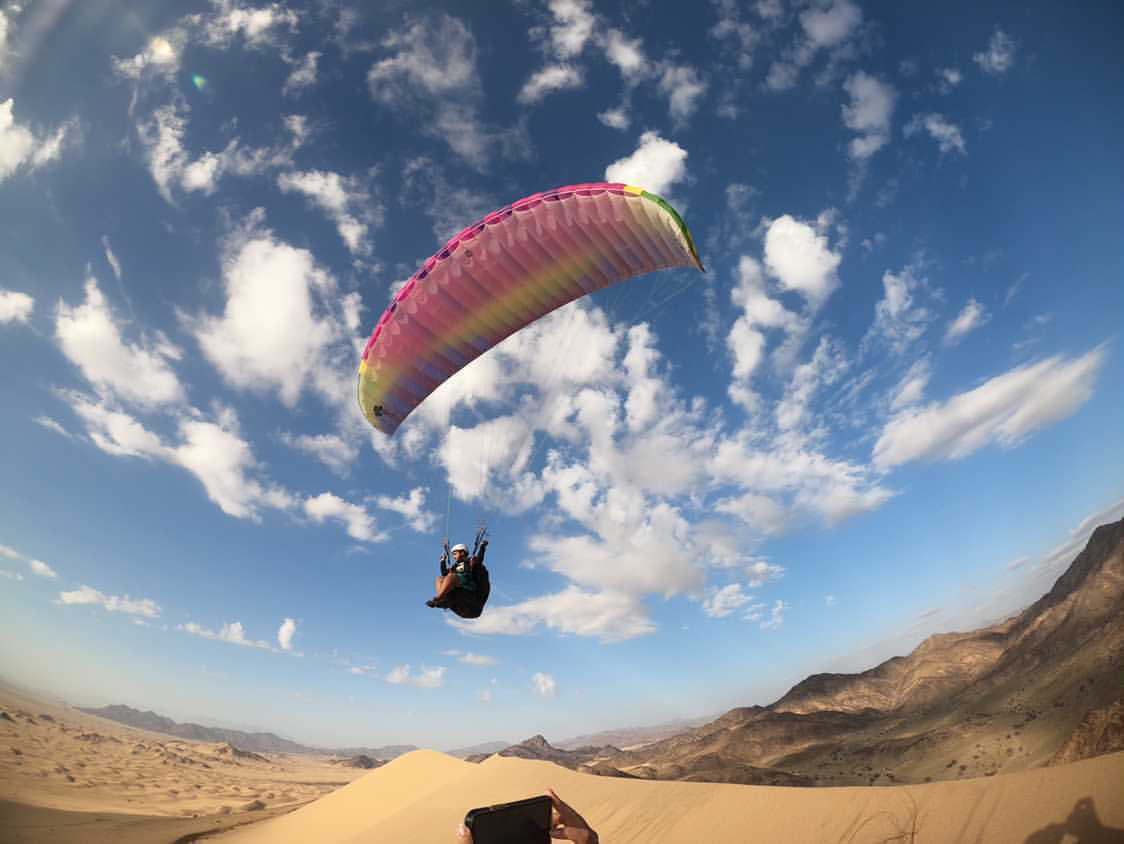 5. Escape to the past and present in Neom
They say time-travelling is impossible, but when Neom exists, it's not impossible! Walk the historical path to the Ledge of Neom, the Lion Mountain, and hike into Wadi Al Disah. Make it into the present and check out the wreckage of Catalina, an American military seaplane from the 1930s. Head on over to Tayeb Al-Ism where turquoise waters and white beaches of the Gulf of Aqaba await. Then make your way to the ancient land of Madyan, where Moses spent ten years in voluntary exile after fleeing from Egypt.
Escape your reality in Neom and Wadi Al-Disah, here!
4. Dance in the moonlight, or watch the desert sky's greatest magic show
It's time to make memories with your best mates as you sing and dance under the clear skies of AlUla! Drive to the remote area of Gharameel and enjoy some of the best views of the night sky. You can set up a traditional Saudi dinner, with a campfire.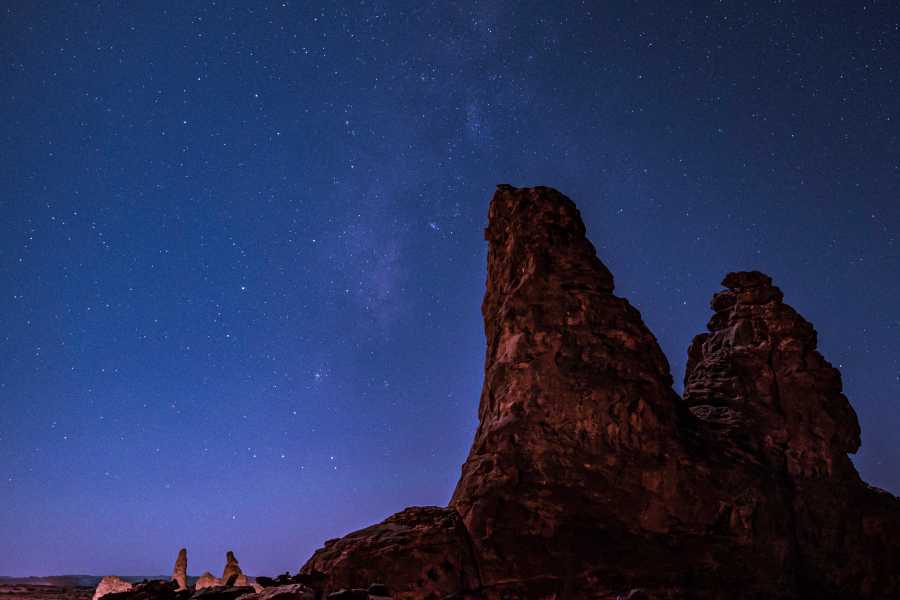 3. Disconnect in the wonders of AlUla
Take in the ancient history of AlUla and check out the most significant archaeological heritage sites Madain Saleh, the first world heritage UNESCO-proclaimed site in Saudi Arabia. There you'll find the largest relics, and you can take some snapshots of the Elephant Rock.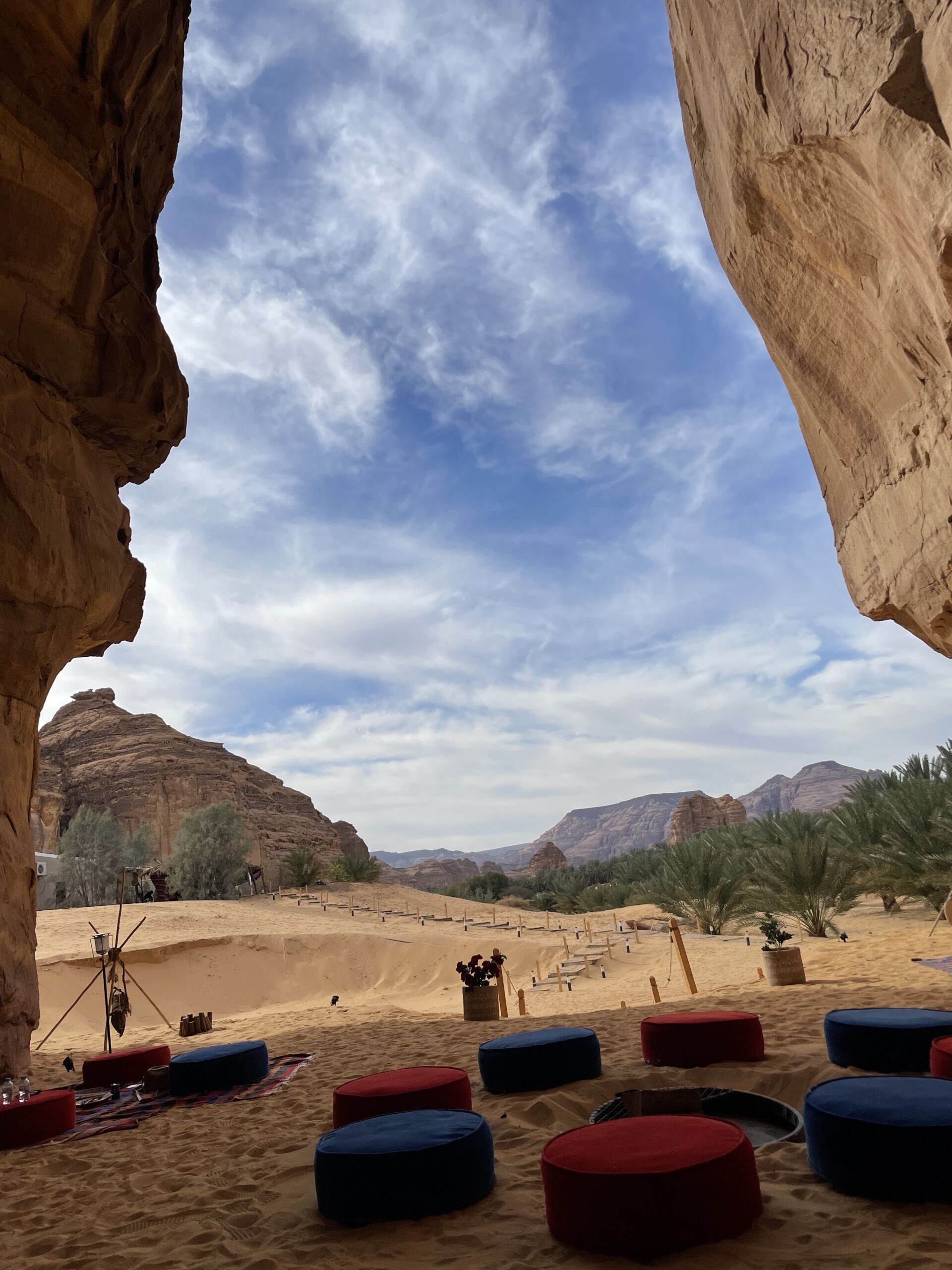 2. Swim, climb, hike your way through the natural wonders of Wadi Lajab
A whole trip awaits to take you to the place where the Phoenicians, Romans, and Ottomans have been. Sihi, a city located south of Jazan, has a lot of stories to tell; from pottery leading back to the Bronze Age to Jazan becoming the travelling route, we know today. You can swim, fish, go on a historical tour and so much more! Book here.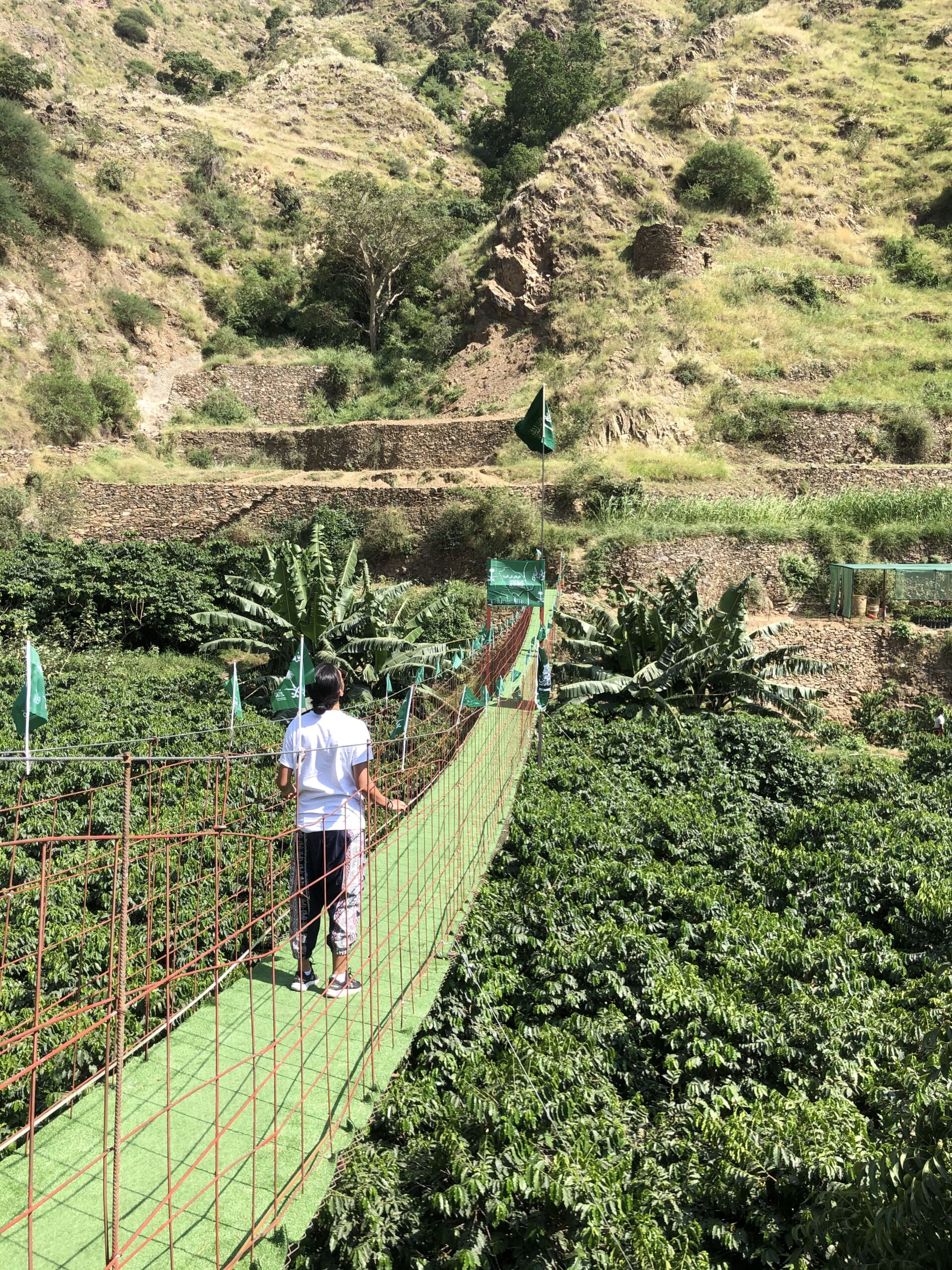 1. Enjoy a full weekend full of flowers, fruit markets and more at the Taif rose season
This one is perfect for the whole family! Experience the famous Taif rose season by eating a traditional breakfast in the rose farms and picking rose petals for your loved ones.
Book your amazing experience here!