Best of
The Riyadh International Book Fair Is Going To Have A Very Special Guest Of Honor And It Is Iraq!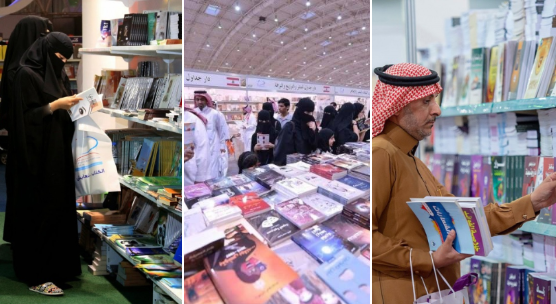 The Riyadh International Book Fair is coming up and it looks like it will be bigger and better than ever before.
The event is being organized and supervised by the Literature, Publishing and Translation Commission
And the guest of honor is *drumroll* Iraq!
The Culture Minister, Prince Badr, stated: "Selecting Iraq comes in the context of relations between the Saudi and Iraqi peoples, and in the framework of the two countries' joint efforts to enhance cooperation in all areas of development, including the cultural one."
أ. عقيلة آل حريز : اختيار #واجهة_الرياض لإقامة معرض الكتاب القادم اختيار موفق pic.twitter.com/Yb0koGNQ4O

— إذاعة الرياض (@Riyadh_Radio) August 23, 2021
He praised the depth and diversity of Iraqi culture which, he said, would enrich the fair.
Iraq's selection as the guest of honor would also contribute to creating interactions between the Saudi public and Iraqi intellectuals
#العراق ضيف شرف #معرض_الرياض_الدولي_للكتاب2021 .. أهلاً بعراق العروبة والثقافة والأدب. 🇮🇶🇸🇦#رؤية_السعودية_2030

— بدر بن عبدالله بن فرحان آل سعود (@BadrFAlSaud) August 19, 2021
The fair is scheduled to be held from October 1 to October 10.