Community
A Billion Riyals Have Been Spent To Ensure Schools In Saudi Arabia Are Prepared For In-Person Classes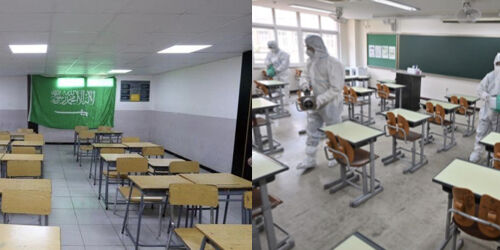 Schools are going back to in-person classes after over a year of exclusively virtual ones next week and more details have been shared about what that will be like.
The Saudi Ministry of Education has confirmed schools will begin operating in person from August 29
The ministry has reassured parents, education staff, and students alike that their safety is a top priority.
Students must be vaccinated in order to attend in-person schooling
The ministry pointed out that 93 percent of students received one dose of the vaccine and 37 percent received two doses. As for university and higher education, 85 percent of students received one dose and 59 percent completed their vaccinations.
Students who were not able to receive their doses will remain at home and classes will be uploaded by their teachers on the ministry-approved Madrasati platform.
The minister said that SR1 billion was spent to equip schools with all necessary resources and establish precautionary health measures to ensure educational institutions are ready to welcome back students.