Community
The King Fahd University Of Petroleum Is Now Accepting Female Students For The First Time Ever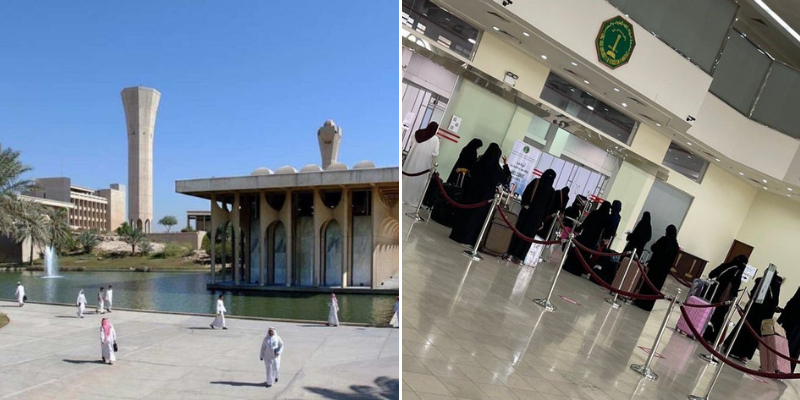 History has been made yet again in the Kingdom as the prestigious King Fahd University of Petroleum welcomes the first batch of female students ever.
Women are now allowed to apply for certain courses at the world-famous university
This really is such an important moment.
نورت الجامعة بوجودكم!#جامعة_الملك_فهد_للبترول_والمعادن ترحب بالطلاب والطالبات المستجدين في البرنامج التعريفي للطلبة!

نرحب بكم ونتمنى لكم التوفيق والنجاح!#kfupm pic.twitter.com/TEvXvK5HYU

— جامعة الملك فهد للبترول والمعادن | KFUPM (@KFUPM) August 22, 2021
Students have been expressing their joy
22 August 2021

الحمدلله حمداً كثيراً رأيت حلمي أرض الواقع !

ها أنا ذا طالبة في أول دفعة طالبات بكالوريوس بجامعة أحلامي جامعة الملك فهد للبترول والمعادن 💚#KFUPM pic.twitter.com/HZG6bZFbUH

— شيمَاء منصور (@shimaamw) August 23, 2021
Just amazing!
كطالب وخريج واستاذ سابق في هذه الجامعة، أقول: في هذا العام الدراسي اتجهت الجامعة إلى اقتناص ظرف أوجدته #الرؤية فبناتنا عقل وفخر وفخار، سترتفع الجامعة بنبوغهن، وسيغرفون من معارفها فرصاً للإبداع والابتكار. https://t.co/s2BbDM4isa

— إحسان علي بوحليقة (@ihsanbuhulaiga) August 22, 2021