Community
It Was A Night Full Of Nostalgia At The Rasha Rizk Concert As Fans Sang Along To Childhood Hits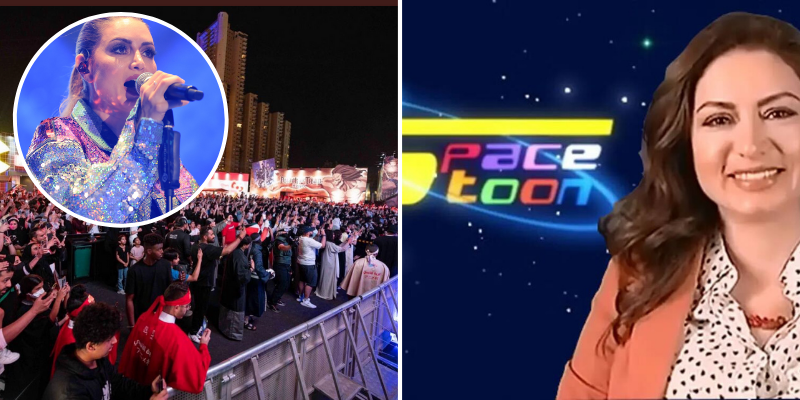 The famous singer had taken center stage at Jeddah Season in a night full of nostalgia as everyone jammed to their childhood songs
Dreams come true 🤍 @RashaRizk_TW pic.twitter.com/IW7vEBUCHa

— esraa abdulgader (@esraa93529494) May 20, 2022
It was literally a 'dream come true' for fans as Rasha Rizk sang all her SpaceToon hits that people grew up listening. Rizk works for the Syrian carton dubbing company, Vanus Centre, which featured many famous cartoons in Arabic versions for the Kingdom's children.
She is popularly known for singing Arabic theme songs for famous shows like Remi, Detective Conan, Nobody's Girl, and the Digimon Series
@RashaRizk_TW love youuu🥹💙💙💙 #رشا_رزق pic.twitter.com/LDwOs9tDEZ

— H Kamado ' (@7n_Haa) May 20, 2022

Twitter was swarmed with videos and pictures of the memorable night, as people praised the singer for allowing them to experience beautiful nostalgic memories. What better way to spend your night than a trip down memory lane!
كمية سعادة 😭🤍🤍🤍#موسم_جدة ، @RashaRizk_TW pic.twitter.com/4egrchNywW

— عبود 🎓🥸🦅 (@aboudataya1) May 21, 2022