Food
10 National Day Food Deals You've Got To Get Your Hands On Today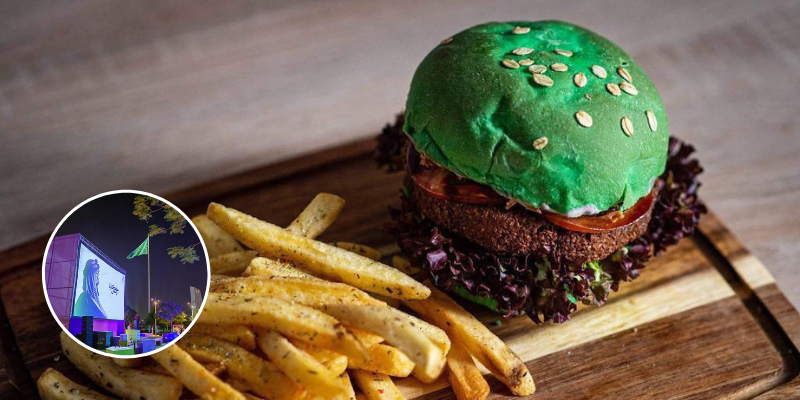 National Day is big business for all restaurants as everyone's literally on the streets, away from Netflix. So yes, restaurants are cashing in by offering UNMISSABLE deals, making you want to choose them over any other place. The ones that are being covered in this list have a pan-Saudi presence, so whether you're in Riyadh, Dammam or even Jeddah, you'll be able to avail of all these deals.
1. Herfy
Herfy's food deal has been running since September 11th. The Saudi-chain is offering four burgers, two fries and two Pepsis for just SAR20. Just an FYI, you'll have to place your order through the Herfy app.
View this post on Instagram
2. Little Caesar's
Count on Little Caesar's to always come up with the best National Day specials. This year, it's doing it again, and it's selling any large pizza and a 1-litre bottle of Pepsi for SAR20!
View this post on Instagram
3. Krispy Kreme
Green is in vogue this weekend, and so a green donut and coffee served in a green cup are just the dose of green your IG stories need. Krispy Kreme's offering coffee and a donut (green one) for SAR8. The offer runs until September 25th.
View this post on Instagram
4. I'm Hungry
I'm Hungry has got an absolute stunner of a deal this time around as it's offering a massive meal that's enough for the whole fam for SAR92. BTW, today is the last day of the deal.
View this post on Instagram
5. Dunkin'
Dunkin's got a number of different deals just for National Day. One of the best one's among them is one in which it's offering an iced latte and a green glazed donut (yep, green again) for SAR9. The offer's valid till the 24th.
View this post on Instagram
6 . Burgerizzr
With so many burger chains offering deals this National Day, how can our homegrown Burgerizzr be missing out on the action? It's slashed the price of its 6 pcs burger meal box to-you guessed it-SAR92.
View this post on Instagram
7. Abo Tarek
The hugely popular Egyptian Koshary restaurant always has queues outside its branches on National Day as they slash the prices by half. It's done it this year too. At the end of those lines come those mouthwatering boxes of Koshary.
View this post on Instagram
8. Muvi Cinemas
Okay, not exactly a food deal, but you're getting a medium-sized popcorn and two glasses of Pepsi along with two movie tickets for SAR92. The deal's on till tomorrow.
View this post on Instagram
9. Overdose
Go to any Overdose outlet and chances are that you'll have to wait in line to grab a cuppa as it'll almost always be brimming with coffee lovers. This time it'll probably have even more crowds as it's offering a second cup of cold coffee for just SAR1!
View this post on Instagram
10. Wister
Wister has been opening up a spree of branches all around the country lately. People are taking to its freshly made burgers in droves and if you haven't tried it yet, then now could be the time as it's literally offering a massive meal for SAR92. The best part is that the offer is running till the 26th, so you can ideally grab up some of the other deals listed above before heading to Wister on a later date.
View this post on Instagram