Food
5 Of Riyadh's Most Luxurious Restaurants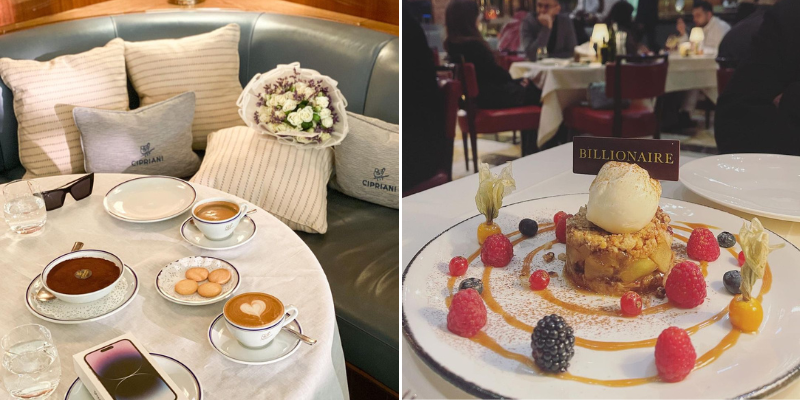 In Riyadh, bling is always good, and going OTT is even better. Riyadh has been seeing a boom in ultra-luxe restaurants that cater to the town's who's who and Richie Riches. So if you're looking to take a plunge into Riyadh's ultra-luxury fine dining circuit anytime soon, then this list of restaurants that revel in luxury can help.
1. MNKY HSE
While this Latin American restaurant is definitely upscale, the concept it embodies, which brings together an eclectic mix of great ambiance and food to create an immersive experience that's unlike most other luxury restaurants in the city. It just feels way more approachable. Whether you're looking for a special occasion or just a casual night out, MNKY HSE is the place to be!
View this post on Instagram
2. Billionaire Riyadh
Despite the steep prices, you'll find that Billionaire doesn't have empty seats at times especially on the weekends. The eclectic menu, extravagant shows, music that's played at just the right volume, and friendly staff definitely help in making this ideal for an intimate dinner. This dining experience has got to be on your bucket list.
View this post on Instagram
3. Cipriani
Head to Cipriani for a sophisticated and delicious culinary experience! The heirloom recipes passed down through four generations make it a must-try for any gourmand. Plus, it's one of the few high-end restaurants in Riyadh that are open for lunch. Whether you visit during the day or night, it's sure to look stunning. Before you leave, don't forget to sample their velvety pistachio ice cream. Tell us if you've tried one anywhere better.
View this post on Instagram
4. Nusr-Et
Many who've visited the place have flaunted their invoices proudly, which could run well into the thousands. Those gold-sheet-wrapped steaks and burgers cost a pretty penny. But, hey, at least you can tell everyone later that you've tried their insta-famous gold-sheet offerings.
View this post on Instagram
5. LPM
While everyone's tastes differ and you can argue about what you liked and didn't, one thing you and your fellow diners here will agree on is that this restaurant is elegant. Offering up French Riviera dishes created straight from scratch, you can be sure that every riyal spent is worth it. LPM is definitely a splurge-worthy spot!
View this post on Instagram