Food
5 Of The Best Wood-Fired Pizza Places In Riyadh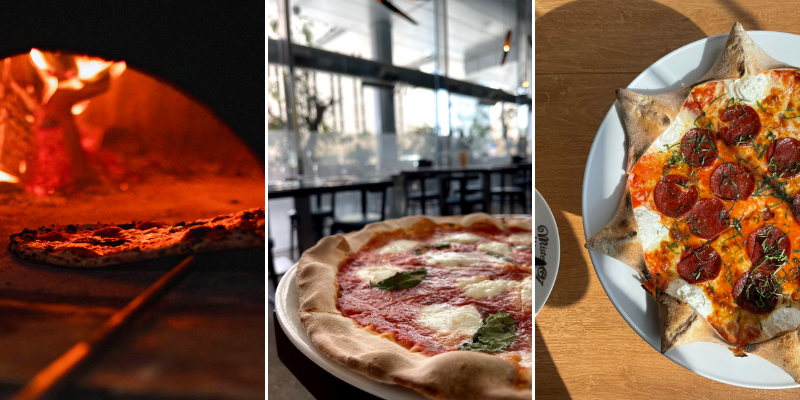 A wise man once said "You can't make everyone happy. You're not pizza." It's so true as I've yet to meet a person who doesn't like pizza. If you're tired of those machine baked pizzas and are looking for ones that are made on more traditional lines then you've come to the right place as Riyadh's got loads in store for you. Here are the best wood fire pizzas in the city.

1. La Rustica
Founded by a Saudi couple who fell in love with the gastronomical delights of Napoli, Italy, the pizzeria is built around an old tree near Fazari Square. The food here and ambiance is so Italian that you'll almost feel that you've teleported to Italy for your meal. The setting really is that good.
Location: Diplomatic Quarter
لاروستيكا يقدم بيتزا مميزه مميزه 😻
عدة فروع pic.twitter.com/UR9p4f6T6u

— ديما (@deema_rest) December 20, 2021
2. Blanca Pizzeria
That enchanting smell of freshly baked bread is what you can expect here. If you're following Riyadh-based food bloggers on IG then you've probably come across this pizzeria that's Instagram's favourite child.
Location: Prince Abdulaziz Ibn Musaid Ibn Jalawi St,
View this post on Instagram
3. Mister 01
They serve an odd-shaped pizza called the Star Pizza that's spread out in the shape of the star. If you can get beyond the strange form, you're in for a treat. The pizzas are delicious, thin and crackly-crusted, just as a wood-fired pizza should be.
Location: Al Rabi Dist.
•مطعم مستر أو ون🇮🇹🍕 | MisterO1@MisterO1ksa
متخصص بالبيتزا الايطالية ومكوناتها الاصلية والعجينه الايطاليه الطعم صدق لا يقاوم 🇮🇹

•الطبق الاشهر عندهم بيتزا ستار 🍕
وجديدهم ميني بيتزا🍕 pic.twitter.com/XhCZMRV8By

— #نيلز _الرياض |🍔☕️ (@7_sh23) December 22, 2021
4. Flour and Firewood
The toppings here are so GOOD! The pizzas are slightly thicker than traditional Italian ones, but we're pretty sure you'll be hooked. Don't forget to try their fresh baked goodies afterward, they're whipping up some fantabulous concoctions in that wood-fired oven right there.
Location: Prince Sultan Bin Abdulaziz Rd.
View this post on Instagram
5. Ronaldo's Pizzeria
They've got an unusually sounding name right there, we're still not sure why, but they've aced it with their pizzas. They've already earned quite the rep in Al Khobar where they first started and have now ventured into Riyadh. We're pretty sure you'll see more branches spouting up across town soon. The even heat distribution owing to their wood-fired ovens means that every piece is as good as the last, and that overwhelming smokey taste that takes center stage is hard to match.
Location: Al Takhassousi
View this post on Instagram