Food
5 Riyadh Restaurants Make It To MENA's Top 50 List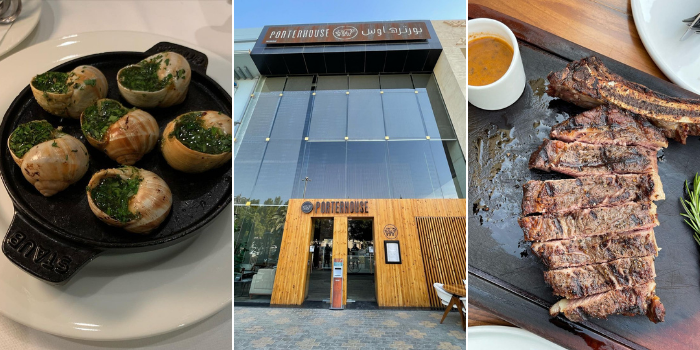 Earlier this week, the inaugural edition of the Middle East & North Africa's 50 Best Restaurants was revealed, honoring the region's cuisine and giving diners throughout the world local perspective and culinary suggestions.
The ranking was made using inputs from a group of 250 food industry executives from the region who were chosen for their expert opinions on the restaurant scene.
5 restaurants from Riyadh have made the cut.
#15 Myazu
The highest-ranked restaurant on the list is the upscale Myazu restaurant. Their culinary innovation, which is rooted in Japanese culture, has won them many patrons. They'll shortly launch a second location in AlUla.
Location: Dabab Street, Sulaimaniya District
View this post on Instagram
#30 Marble
If you're a meat-lover then you definitely have to pay a visit to Marble that's ranked at number 30 on the list. When they initially launched they were open for a few hours each day, for just 4 days a week. That has kind of allowed it to develop a cult following among meativores. A list of the greatest burgers in town would be incomplete without a mention of Marble — that's how fantastic their burgers are.
Location: Makkah Al Mukarramah Branch Road, Turki Square
View this post on Instagram
#37 Porterhouse
This modern Saudi steakhouse has some of the finest cuts to be found anywhere – all of which are dry aged in-house.
Location: Prince Muhammad Bin Abdulaziz Road, As Sulamaniyah
View this post on Instagram
#42 LPM Riyadh
With addresses in global hotspots, it didn't take long before LPM managed to pique the interest of gastronomes. The food and setting are magical, almost like you're transported to an upscale restaurant on the French Riviera.
Location: Al Motassem Street, Al Olaya
View this post on Instagram
#50 Tokyo
Another Japanese fine dining restaurant that made the cut is Tokyo. They essentially brought Japanese fare to this part of the world when there were hardly any restaurants serving the cuisine in the country. This restaurant originally opened way back in 1985. Although much has changed since then, they continue to master traditional Japanese dishes such as tataki and bento.
Location: Al Urubah Road, As Sulimaniyah
View this post on Instagram
The complete list of the 50 Best Restaurants in MENA can be seen here.