Food
6 Unbelievable Deals Eateries In Jeddah Are Offering This National Day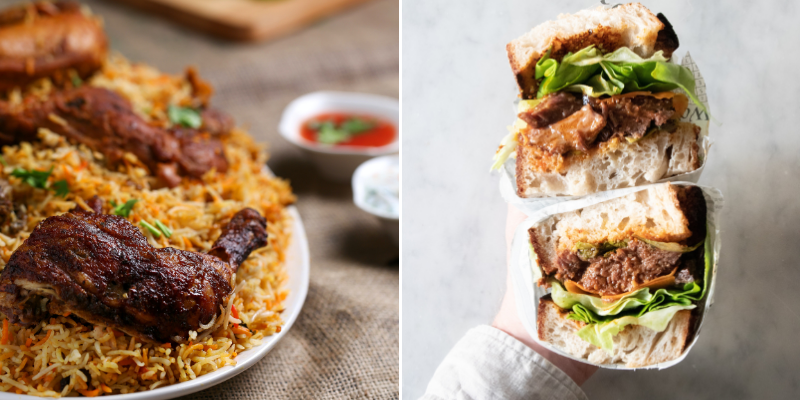 National day celebrations are a big affair nowadays with almost every business taking part in the celebrations. Restaurants, in particular, have always reserved their craziest of offers for this day. The upcoming 91st National Day is no different and several Jeddah restaurants and cafes have unbelievable offers lined up.
1. Overdose
Overdose is offering their much-loved pistachio latte for just SAR 10 (incl. of VAT). The offer is valid till the 26th of September.
View this post on Instagram
2. Subway
They've got two offers, but the one that strikes most is the buy 1 get 1 they have on their 6-inch subs. The offer is valid for 3 days starting from the 22nd.
View this post on Instagram

3. Egyptian Restaurant
Like Subway, Egyptian Restaurant has got two separate offers for this national day as well. The first is that they're offering their chicken on charcoal for just SAR 20 and the second is a 20% off on the bill.
View this post on Instagram
4. Lusso Café
Lusso Café has a 20% off on their offerings running from the 15th to the 24th.
View this post on Instagram
5. Yana Bakery
If restaurants and cafes are coming up with crazy offers so why should bakeries stay behind in the race? Yana Bakery has a flat 25% off on all their baked goodies. Just the place to get a nice National Day-inspired green-colored cake, don't you think?
View this post on Instagram
6. Harman Restaurant
If you're looking to have something more traditional this National Day, then Harman's offer could perhaps entice you. For SAR 91, they're offering a meat-based rice dish with a cold drink, two sambosas and a kunafa to go with it.
View this post on Instagram