Food
New York's Iconic Hot Dog Chain Nathan's Famous To Open Kiosks Around Riyadh Season Hotspots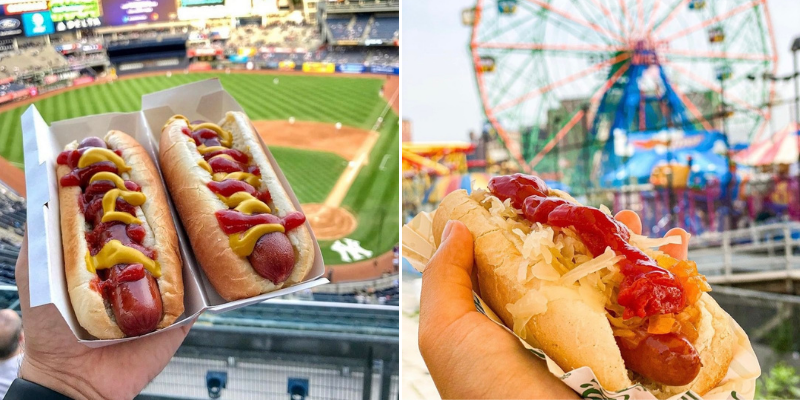 Nathan's Famous has been serving hotdogs for more than a century and is on practically everyone's New York bucket list. You know the iconic status Al Baik has in Jeddah, well that's the sort of status Nathan's Famous enjoys in NYC. The good news is that they'll be serving their famous hotdogs in Saudi Arabia, with kiosks located at some of the most popular Riyadh Season attractions such as Winter Wonderland, Boulevard Riyadh City, and Combat Field.
View this post on Instagram

Coming to what you can expect at the kiosks, well, there's gonna be those hot dogs of course with a plethora of toppings to choose from, crinkle-cut fries, luscious burgers and decadent New York Cheesesteaks.
The backstory behind their iconic hot dogs is that Nathan Handwerker using a $300 loan and his wife's secret recipe that was passed down from her grandmother, opened his nickel hot dog business on Coney Island in 1916.
It quickly grew in popularity and now over a 100-years-later, those hot dogs are being sold in over 20 countries. Saudi Arabia is the latest country on the list.
View this post on Instagram
Hot dog lovers in Riyadh be like: