Hajj
Hajj Authorities Are Investigating Some Of The Meals That Were Served During the Pilgrimage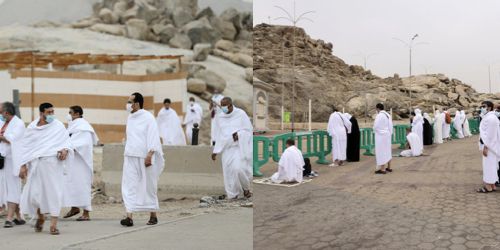 There has been a lot of discussion over some of the pre-made meals that were served to pilgrims during the ongoing Hajj.
Although everything else has been excellent, some pilgrims were reportedly served meals that weren't of the best quality
The Saudi Ministry of Hajj and Umrah said the meals did not meet the conditions stipulated in related contracts in terms of preparing and serving the meals.
The ministry has said that some private Hajj service companies had contracted low-quality catering providers, breaching the contracted specifications.
Penalties will be meted out against the violators after an ongoing inquiry is completed
انطلاقًا من حرص الوزارة على جودة وسلامة الوجبات الغذائية المقدمة للحجاج، قامت الوزارة بجولات تفتيشية مكثفة بالتنسيق مع الجهات المرخصة والمنظمة لقطاع الإعاشة والوجبات مسبقة التحضير من أمانة العاصمة المقدسة وهيئة الغذاء والدواء، وذلك لضمان تطبيق المعاير والاشتراطات ومحاسبة المقصرين pic.twitter.com/a3AHffI8Zz

— وزارة الحج والعمرة (@HajMinistry) July 22, 2021
The violations were unmasked during inspection tours by competent authorities to verify the standards of the rendered services and compliance with commitments.
Sources at the ministry said the violating companies will also be obliged to reimburse the affected pilgrims for the meals.